Ever since I was a small child I have loved fairy tales, mermaids and unicorns.  So of course as an adult my love for these wonderful, mystical things has only continued.  Recently, I have discovered some super cute accessories that featured one of my all time favorites: UNICORNS!!!  So I have decided to share these magical accessories, hopefully inspiring you to indulge in your adventurous side and incorporate some whimsical accessories into your wardrobe as well.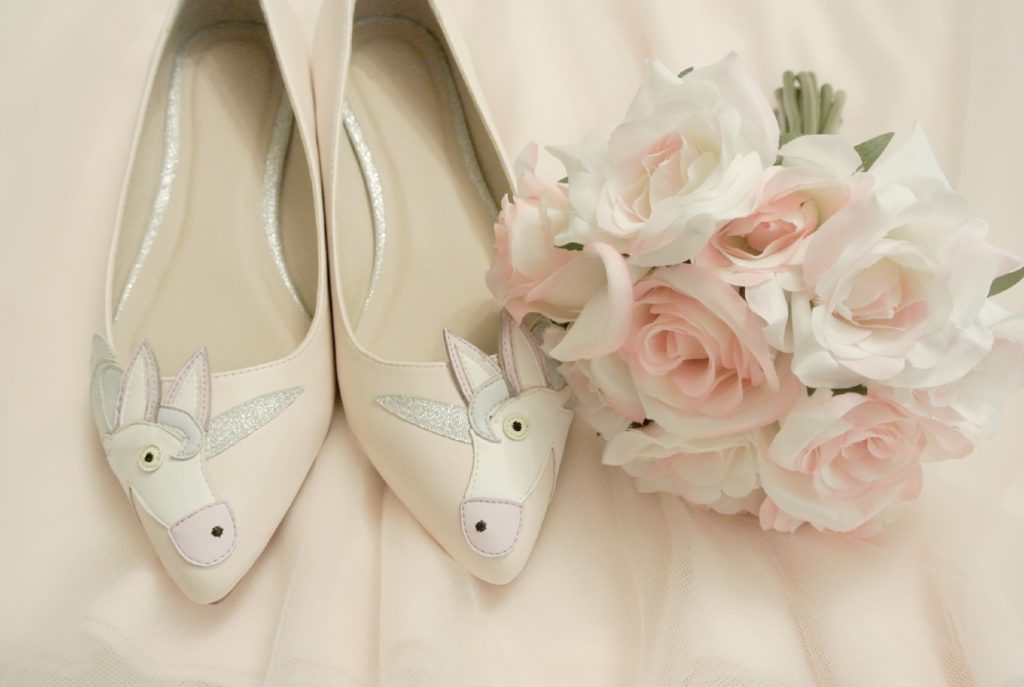 I'm going to start off with the ultimate way to express your love for all things mystical and magical. What is that you ask? UNICORN shoes of course!!! The moment I spotted these beauties on ASOS I knew just had to have them. The pair on the left (above photo) was the first pair I ordered. Then a few months later, I was delighted that they had another version of them, this time in a gorgeous metallic gold.  Obviously I don't wear them all the time.  They are for when I am feeling especially girly, but I will say that they are a great conversation starter and get me endless compliments when I do decide to strut them. The best part about them besides them being so adorable is that they are actually really comfortable!!!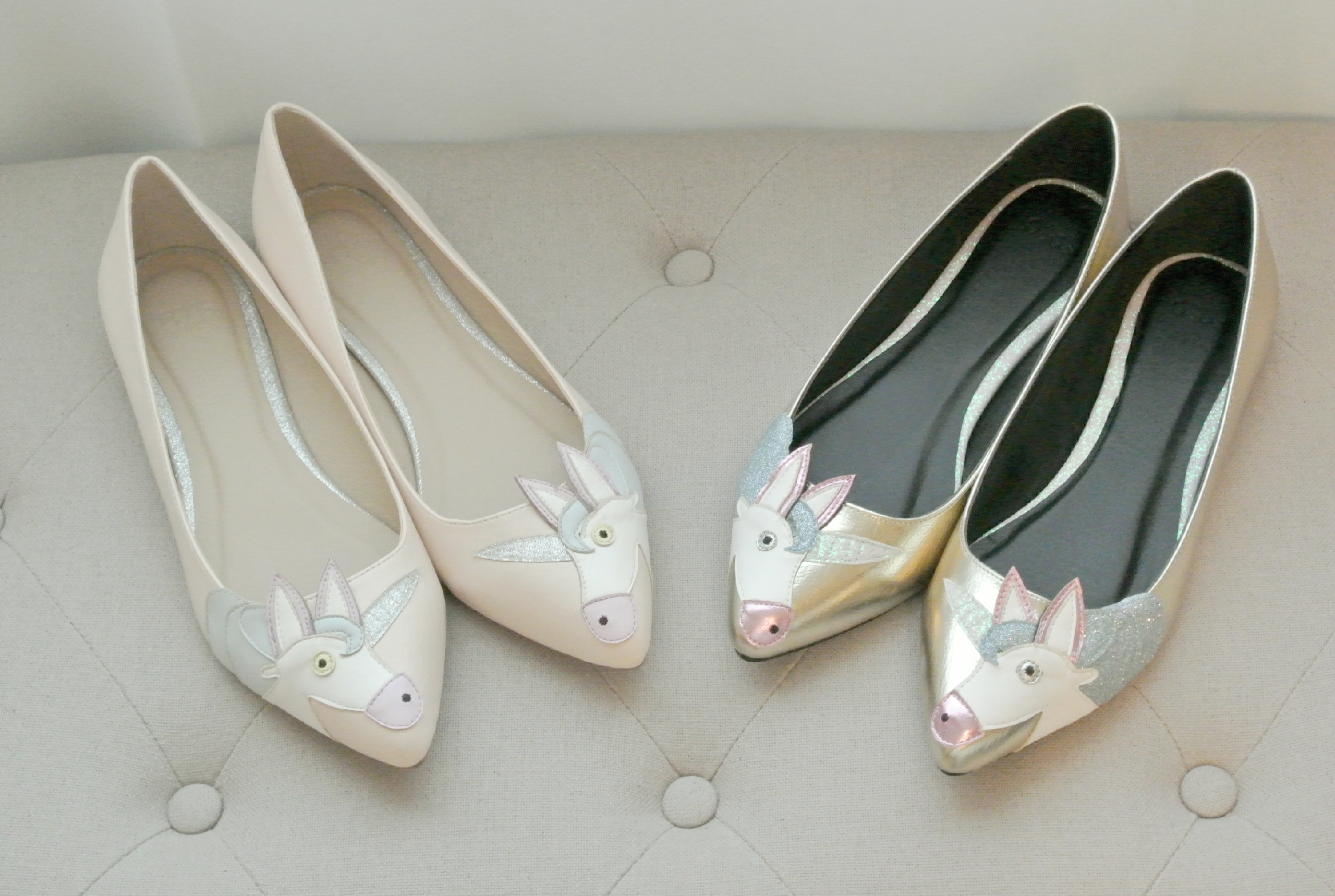 If Unicorn shoes seem like a little much, then I have some other, more subtle ways to incorporate fairy tale magic into your look…
This adorable Unicorn bag charm is perfect to clip on your purse or key chain for those looking to add just a touch of whimsy to their wardrobe. I got it from ASOS as well.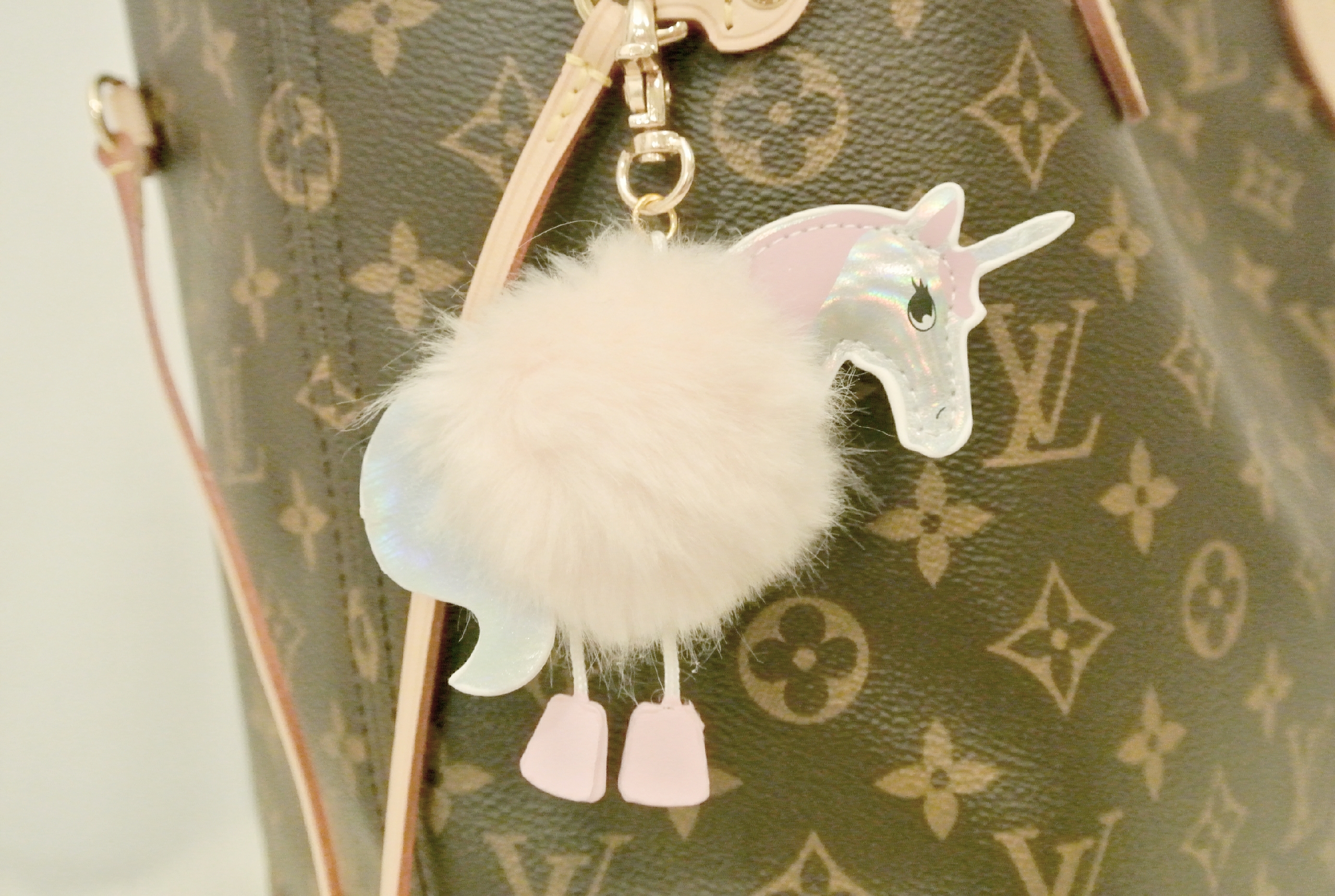 Another way to add some fairy tale vibes to your look is by carrying an adorable clutch with you. This purse is from Skinnydip London. It comes with a gold chain so you can wear it on your shoulder, or put the chain inside and use it as a clutch. My favorite part about this purse is that it has liquid glitter in the sides which makes it all the more magical.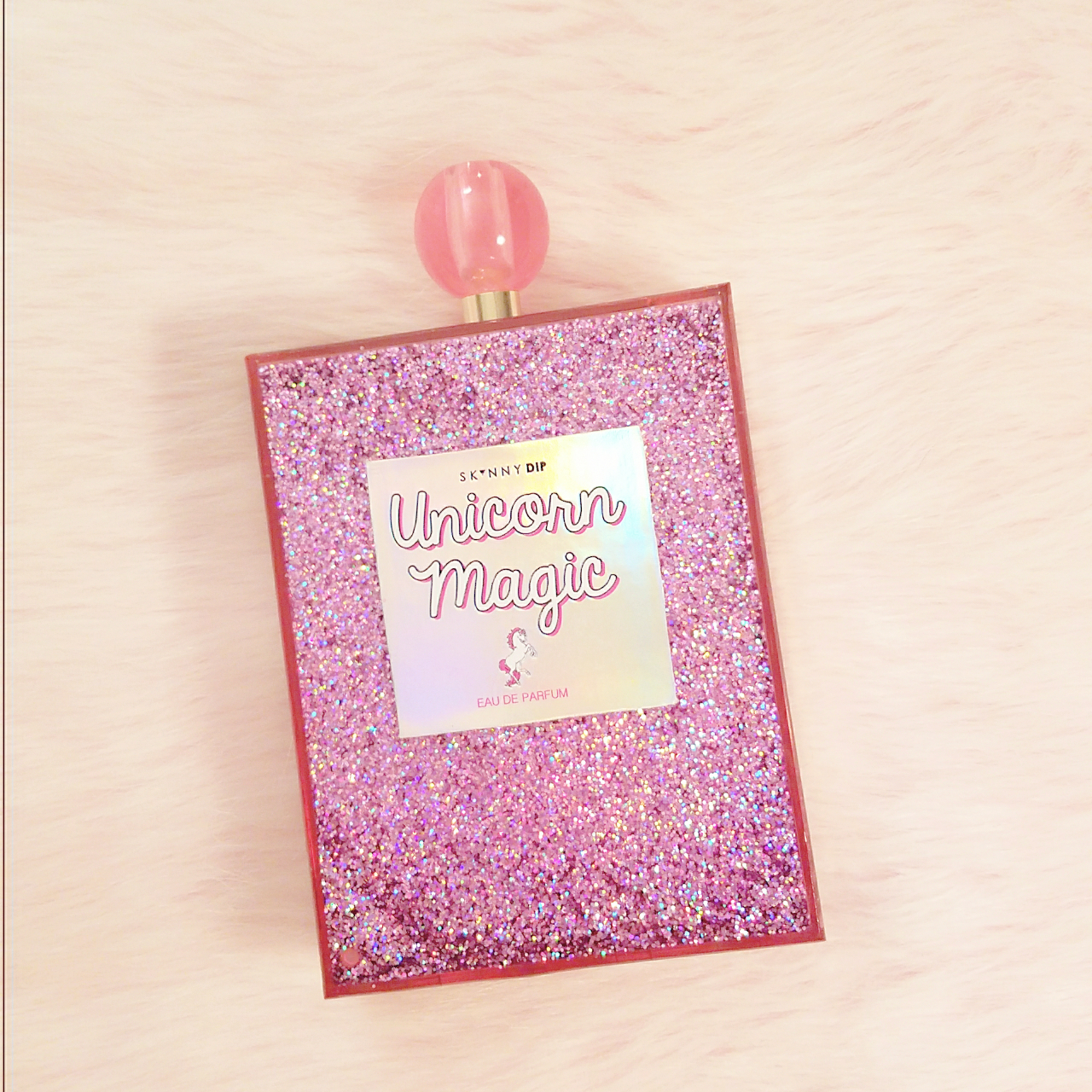 This precious little coin purse is a also a great option. It can be used as a clutch to hold some cash and credit cards and maybe a lip gloss. Or you could use it simply as a change purse in a larger bag. For instance when I need to carry a purse with more space I will usually just toss it in my Louis Vuitton Never full and stash my favorite lipsticks in it.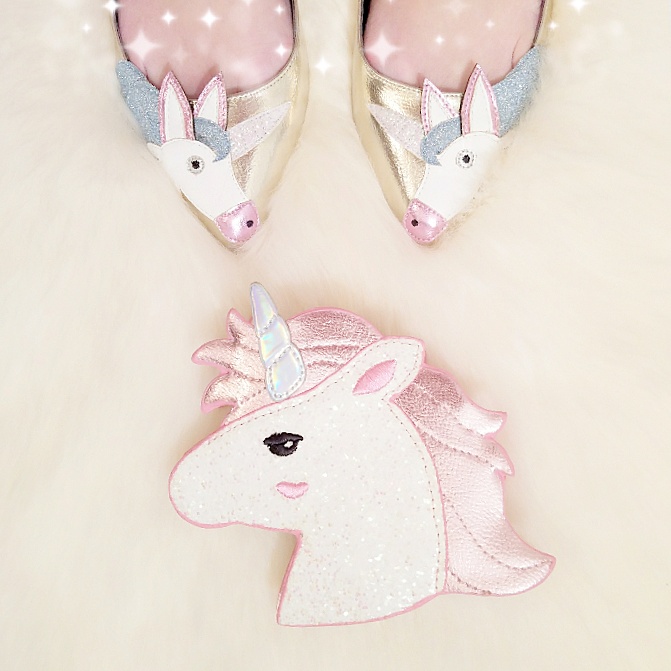 For those wanting to add a tad bit of magic to your wardrobe, I would suggest wearing fairy tale inspired jewelry. Whether it be a necklace, earrings, or ring.
Here are the links for the beautiful Unicorn jewelry below…
Ring: http://www.meandzena.com/collections/rings/products/unicorn-ring-1
Necklace: https://api.shopstyle.com/action/apiVisitRetailer?id=541889048&pid=uid7881-36054141-18
Earrings:  SOLD OUT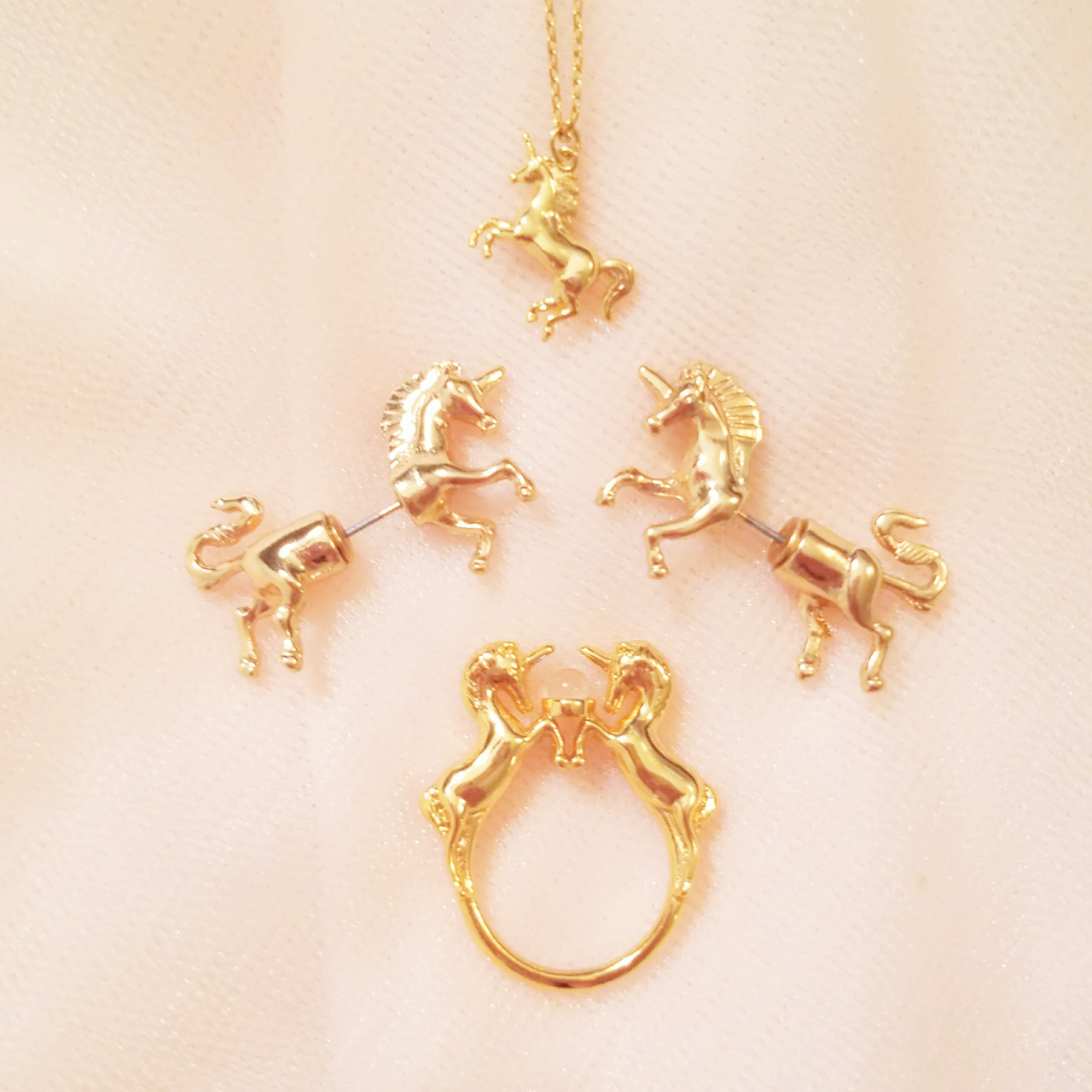 Another way to add some sparkly fairy tale whimsy to your outfit is to wear this adorable pin. You can put it on your jacket or on your shirt if it has a collar. I just adore this pin and the beautiful quote that's on it.  The Little Arrow Shop makes them in several different colors, but since I love pink, of course this is the one I chose.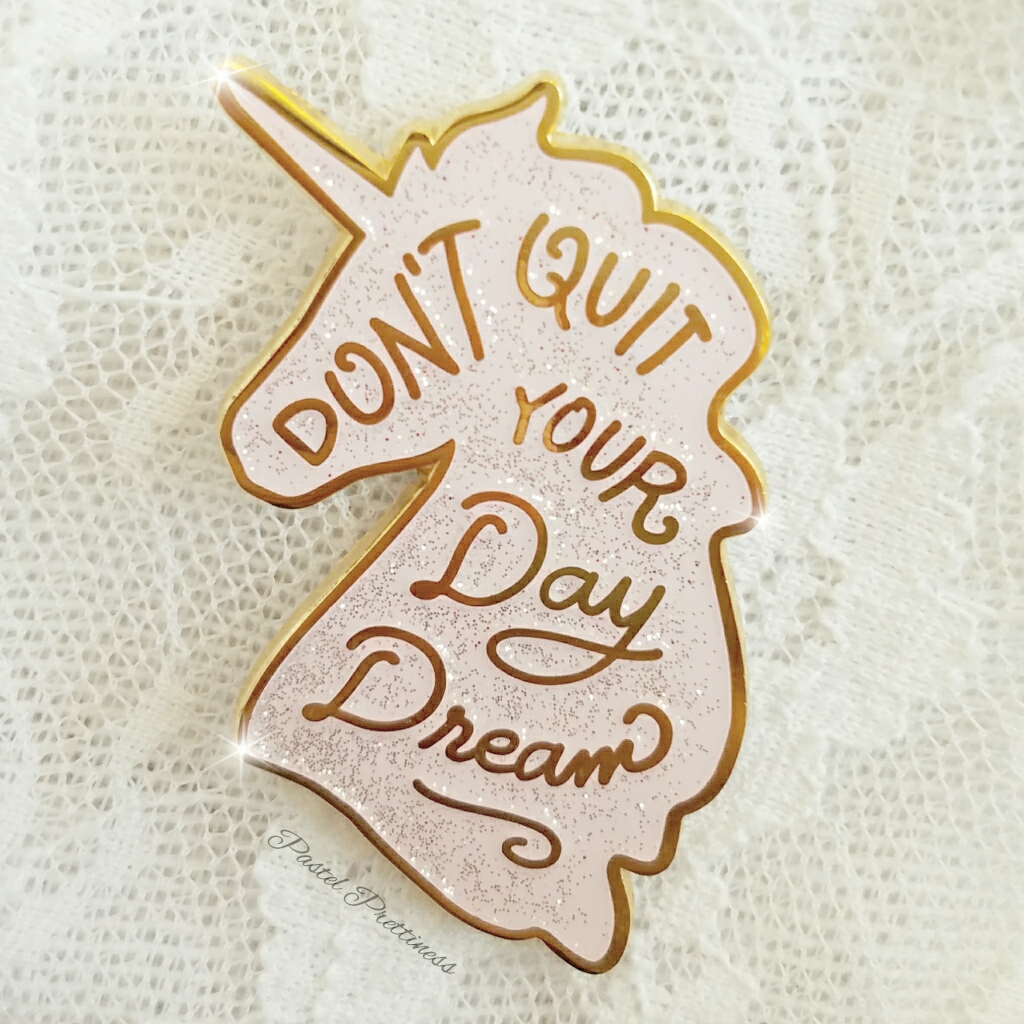 Thank you for visiting my pretty little place on the internet. I hope you have enjoyed my post featuring my favorite whimsical fashion accessories and jewelry! Now you go get your own fairy tale inspired goodies and stay magical!!!
xo
Bloglovin | Facebook | Instagram | Pinterest | Twitter | Tumblr | Youtube