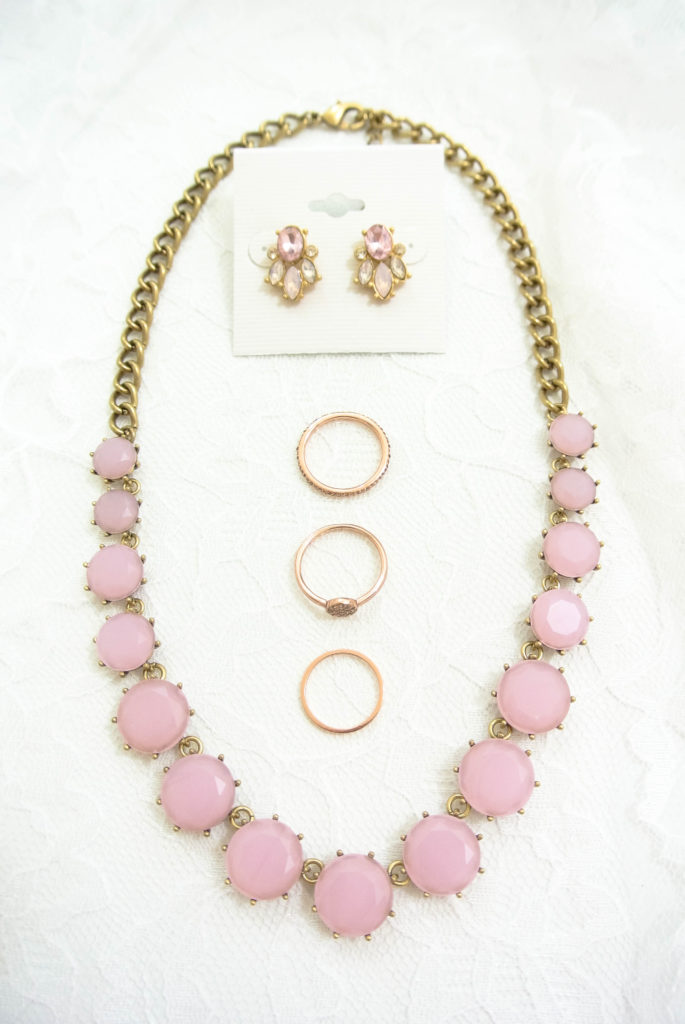 I don't know about you but  for me, shopping for jewelry is a real struggle.  I wished I could wear the jewelry first before I purchased it because sometimes it's not until you actually put the jewelry on and live in it that you figure out if it's right for you.  So when I came across a jewelry service called Rocksbox, I absolutely loved the idea behind so I decided to try it.  So naturally I wanted to share  this juicy tidbit of literally the most convenient and easy way to update your jewelry collection.
WHAT IS IT?
Rocksbox is a "try before you buy" jewelry membership service that makes your life easier and more stylish.   They carry styles from over 30 brand-name designers including Kate Spade, Kendra Scott, Gorjana, House of Harlow 1960 and more. Access the ultimate jewelry collection
HOW DOES IT WORK?
For a monthly fee of $19, you get 3 pieces of designer jewelry that are yours to wear on loan with the option to keep what you love forever or swap them out for 3 more.  First, you sign up to become a member & create a profile, enter your billing info and all that.  Then you browse through the hundreds of pieces of jewelry and add what you would like to try to your wish list.  The first shipment will include: 3 pieces curated by your own personal stylist from this wish list, a reusable envelope, & prepaid shipping label.  You can keep a box indefinitely, as long as you're still paying the monthly fee or you can refresh your jewelry as often as you like – you're not limited to once per month!   When you do decide to refresh your set, just put back what you don't want to purchase back inside that pretty grey box, seal it in the reusable envelope, stick the return shipping label on the front and drop it in the mail.  The pieces you have kept will just be charged to your card on file when the rest of your set arrives to their warehouse.
As a member you get a discount on each piece of jewelry.  Plus every month you are emailed a $10 off coupon you can use towards your purchase.
WHAT DID I RECIEVE?
Sophie Harper Pave Circle Ring set in Rose Gold – $41
I really liked these rings a lot.  I probably would have bought them except that I wasn't much a fan of the 3rd smallest ring. It is shown online as being worn as a midi ring which would be cute, except that it was too small and started to cut off my circulation.  So I just put it back in the bag and wore the other two rings.  Since I couldn't justify buying these if I could only wear 2/3 rings, I sent it back.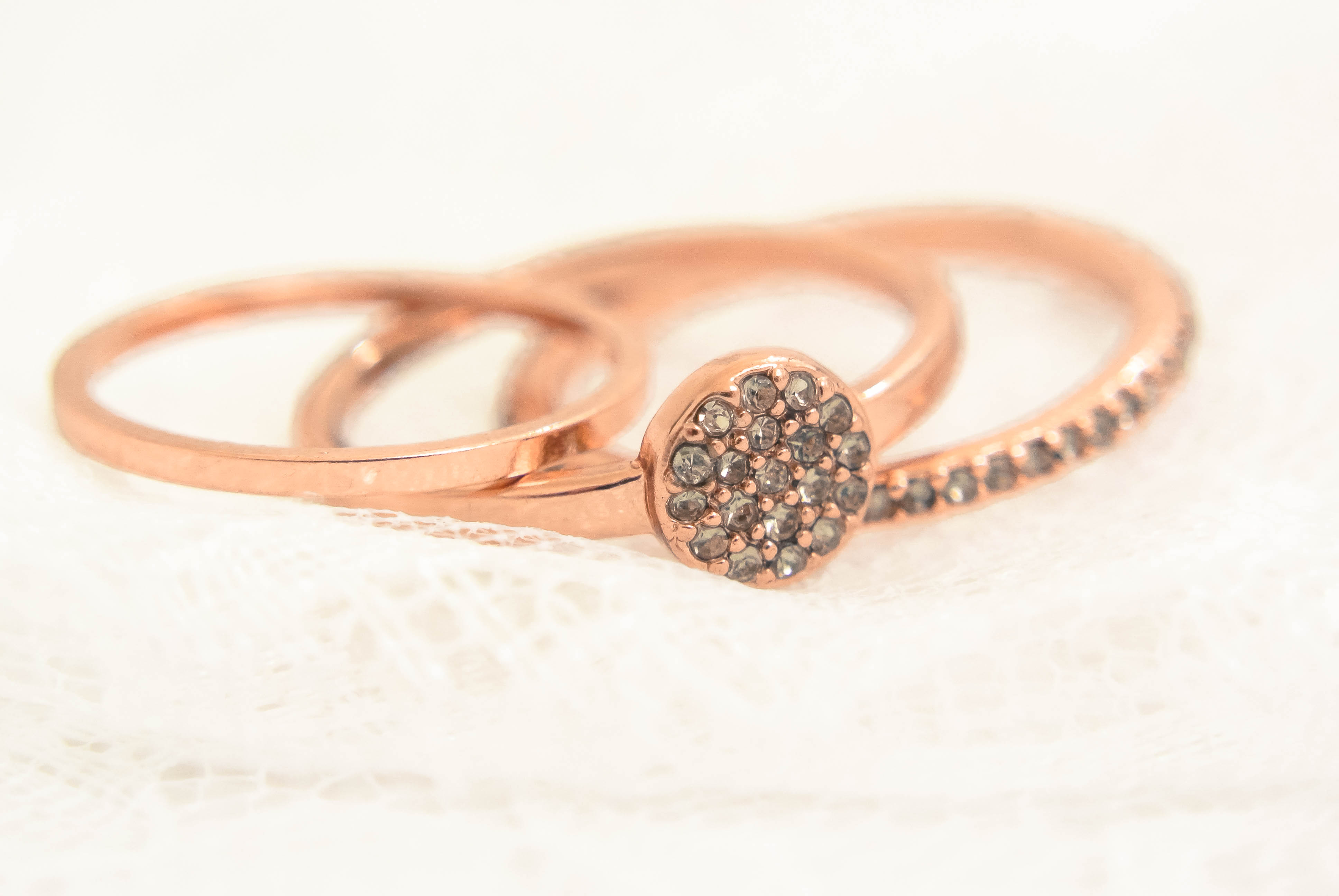 Perry Street Jacqueline Stone Necklace- $55
I thought this necklace was very pretty online.  I was a bit disappointed once I saw it in person though.  The metal chain and setting is actually more of an antique, brushed gold finish, not nearly as shiny as the photos made it appear.  Although I did get a lot of compliments when I wore this, I wasn't crazy about the finish of the metal so I sent it back.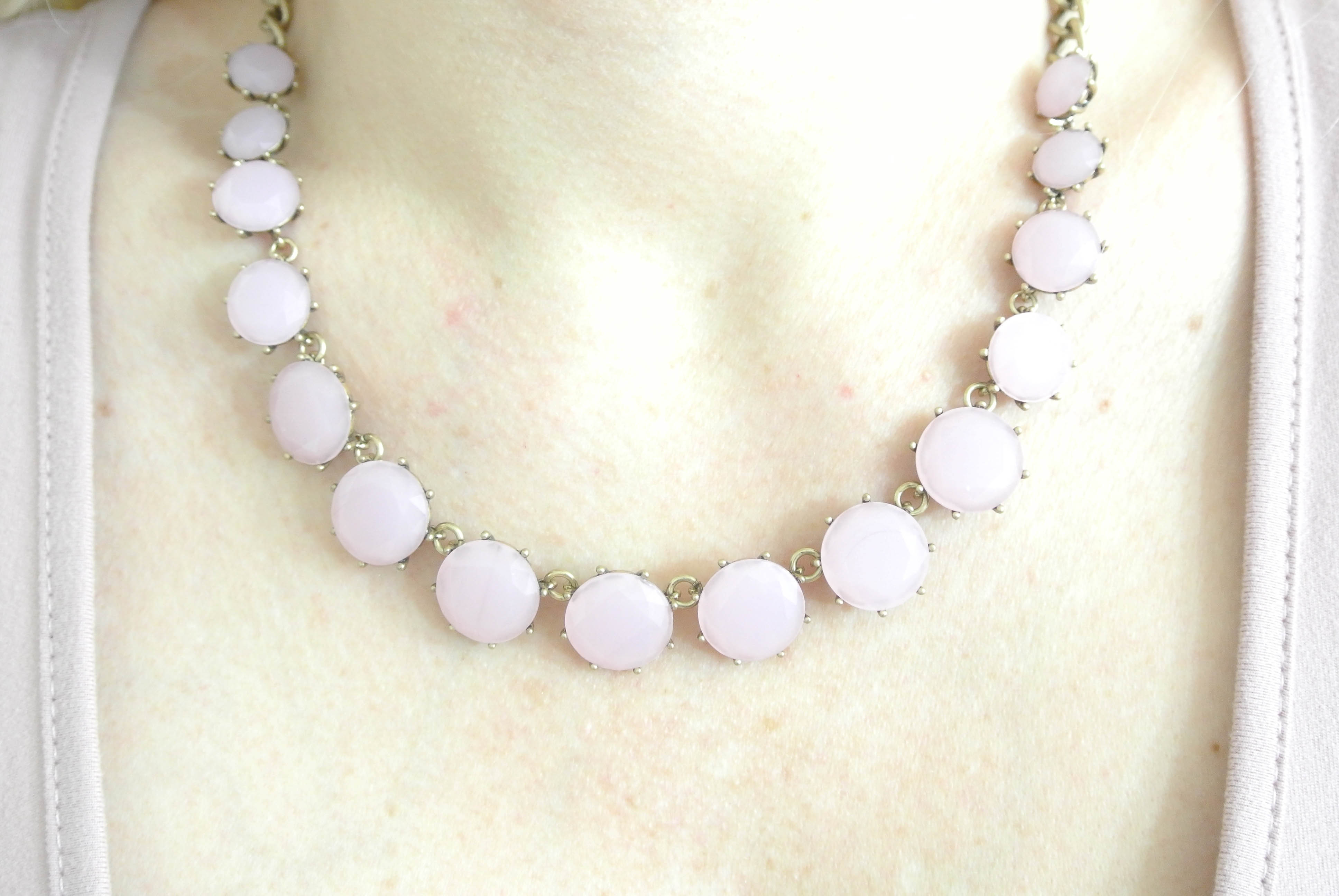 Perry Street Kaly Stone Studs- $31
Jackpot! I just ADORE these earrings.  I am a huge fan of cluster studs and the fact that these are PINK with clear and pale iridescent accent stones make them all the better in my book.  I got tons of compliments on how sparkly and glamorous they are.  I love the fact that I can instantly dress up any outfit when I wear them.  So when I just couldn't bear the thought of parting with them, I immediately went onto the Rocksbox website, logged in, put them in my cart & applied my $10 off coupon at checkout.  I only paid $21 for them and must say it was worth every penny.

FINAL THOUGHTS
I absolutely love the concept of trying out jewelry before you buy it.
I also love the fact that Rocksbox is always getting in fresh styles to choose from.
I think that this is a great way to update your jewelry and also to try styles out you may not normally wear.
If you would like to become a member of RocksBox you can do so HERE
You can use my referral code: STEPHANIEBBFF967
What do you think?
xo
Bloglovin | Facebook | Instagram | Pinterest | Twitter | Tumblr | Youtube