Lip Smacker Valentine's Day Edition
Mickey and Minnie Winky Tsum Tsum Duo
2 LipSmacker Heart Tin Trios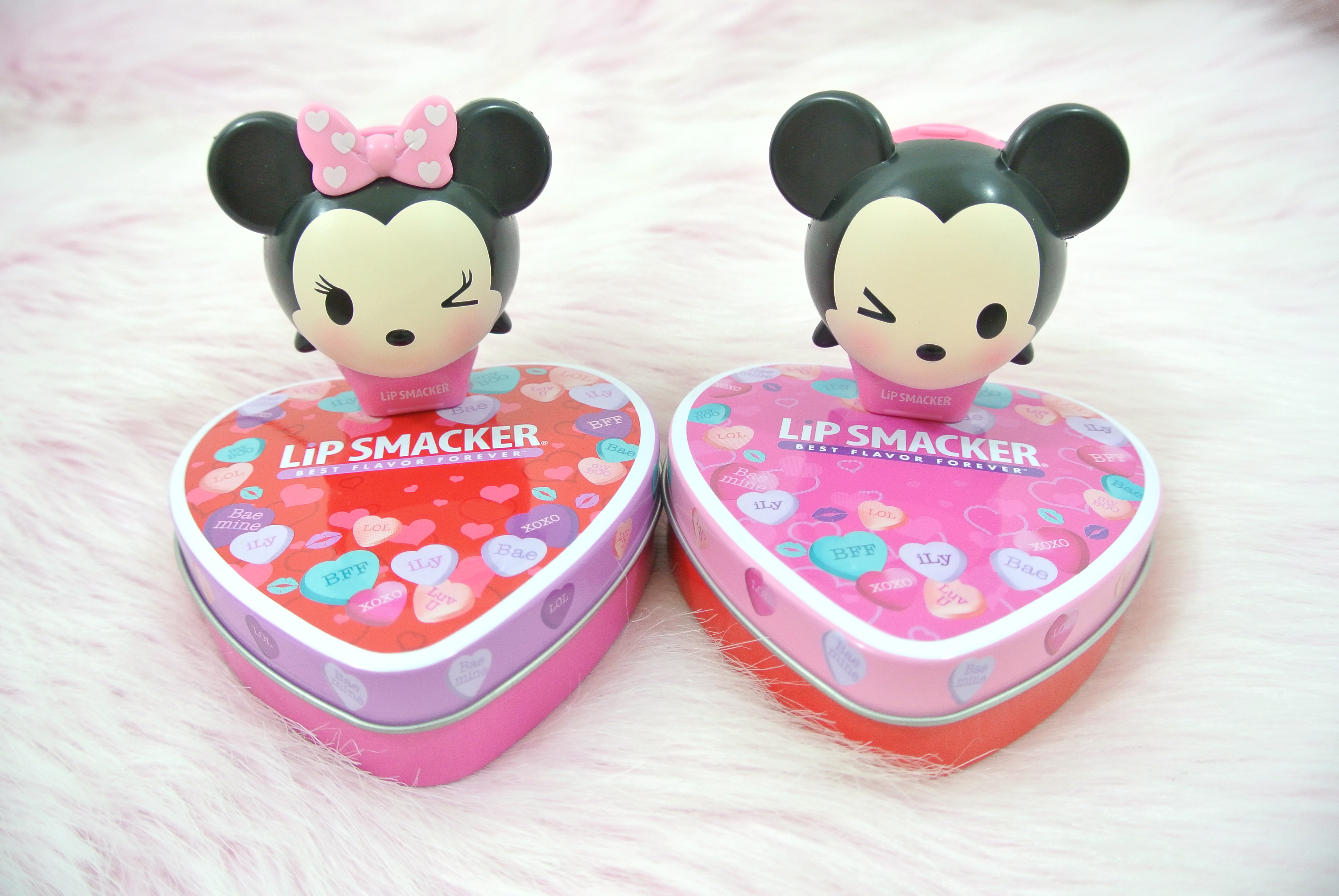 Mickey and Minnie Winky Tsum Tsum Duo
Mickey (Whipped Pineapple Magic)
A delicious creamy pineapple and coconut flavor which instantly transported me to a tropical beach when I put it on.
 It reminds me of biting into a juicy pineapple and tastes exactly like one!
Minnie (Strawberry Beignet)
A decadent strawberry flavor with hints of cinnamon and sweet maple syrup.
I felt like I was indulging in a delicious strawberry pastry at a local bakery.  It tastes just as good as it smells.
Final Thoughts
I love these and the cool part is that you can stack them on top of each other so they don't get lost in your bag.
I would highly recommend them. They made my lips feel soft and gave them a nice shine too.
They would make a wonderful gift or of course a perfect treat for yourself.
At only $9.95 they are also a great value.
You can get your own adorable Tsum Tsum Duo at your local WALGREENS or online HERE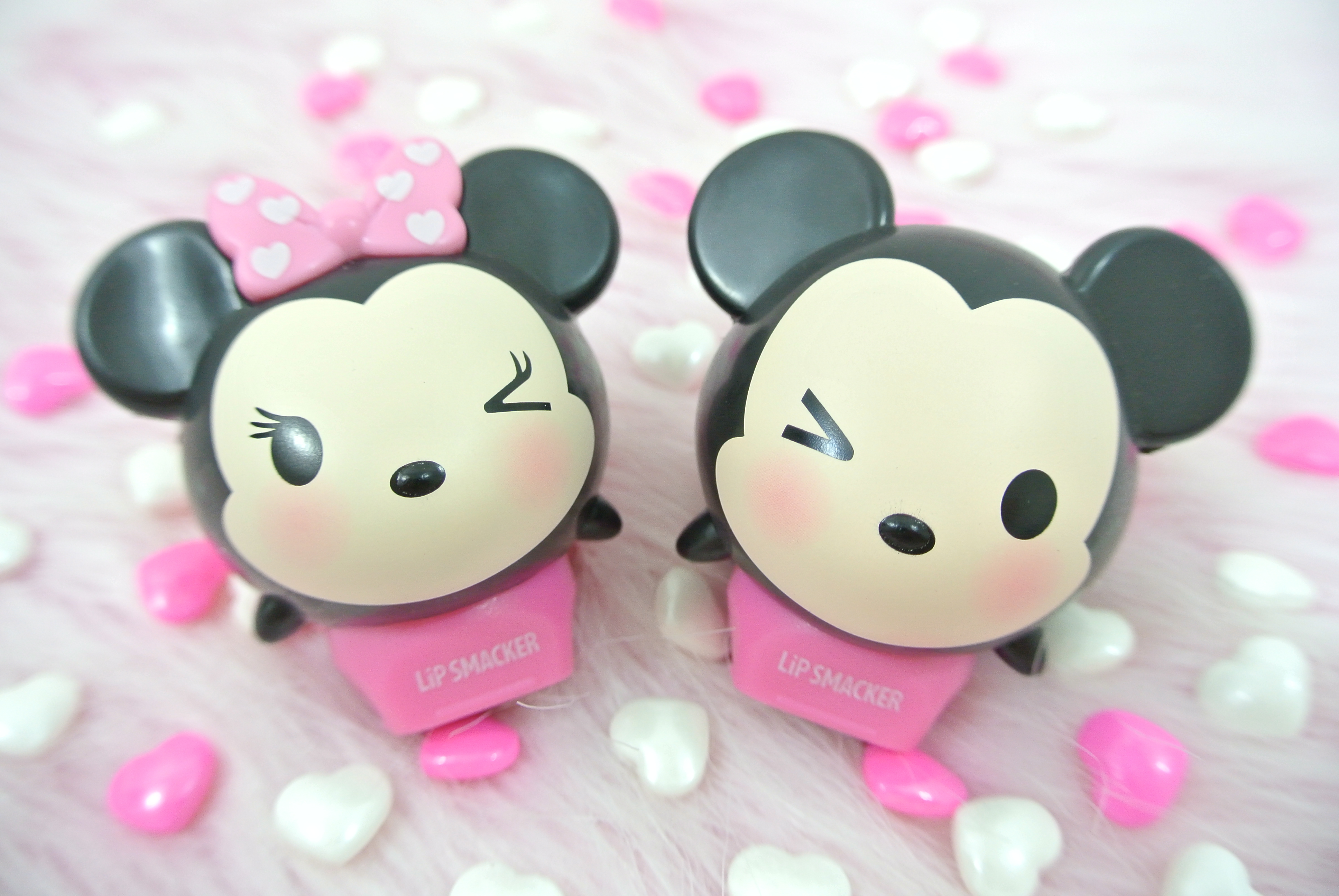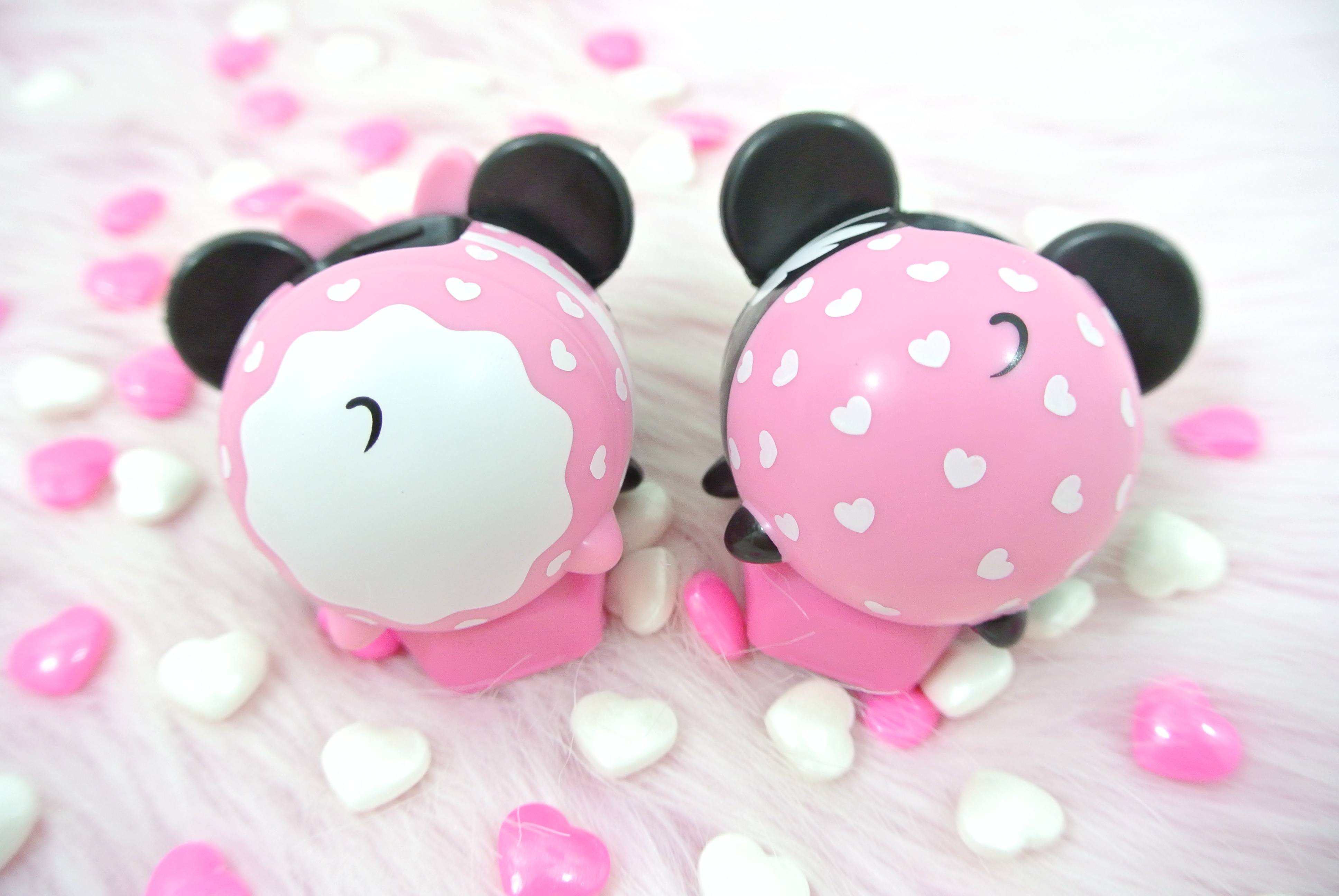 LipSmacker Heart Tin Trio #1
Cotton Candy Kisses
A sugary sweet flavor that smells and tastes just like blue cotton candy.  One of my allll time favorites!!!
Strawberry Sweetheart
This one smells and tastes like yummy fresh strawberries.  It made me feel like I'm biting into a juicy red strawberry.
Chocolate Kisses
A delicious minty chocolate flavor.  It tasted like smooth creamy mint chocolate chip ice cream.
Final Thoughts
I love that they leave my lips feeling soft and moisturized as well as the taste and smell of their delicious Valentine's Day inspired flavors.
I think they would make a perfect gift, plus they come in the cutest tin!
They are priced at $4.95 which is a great value.  You can find them at your local WALGREENS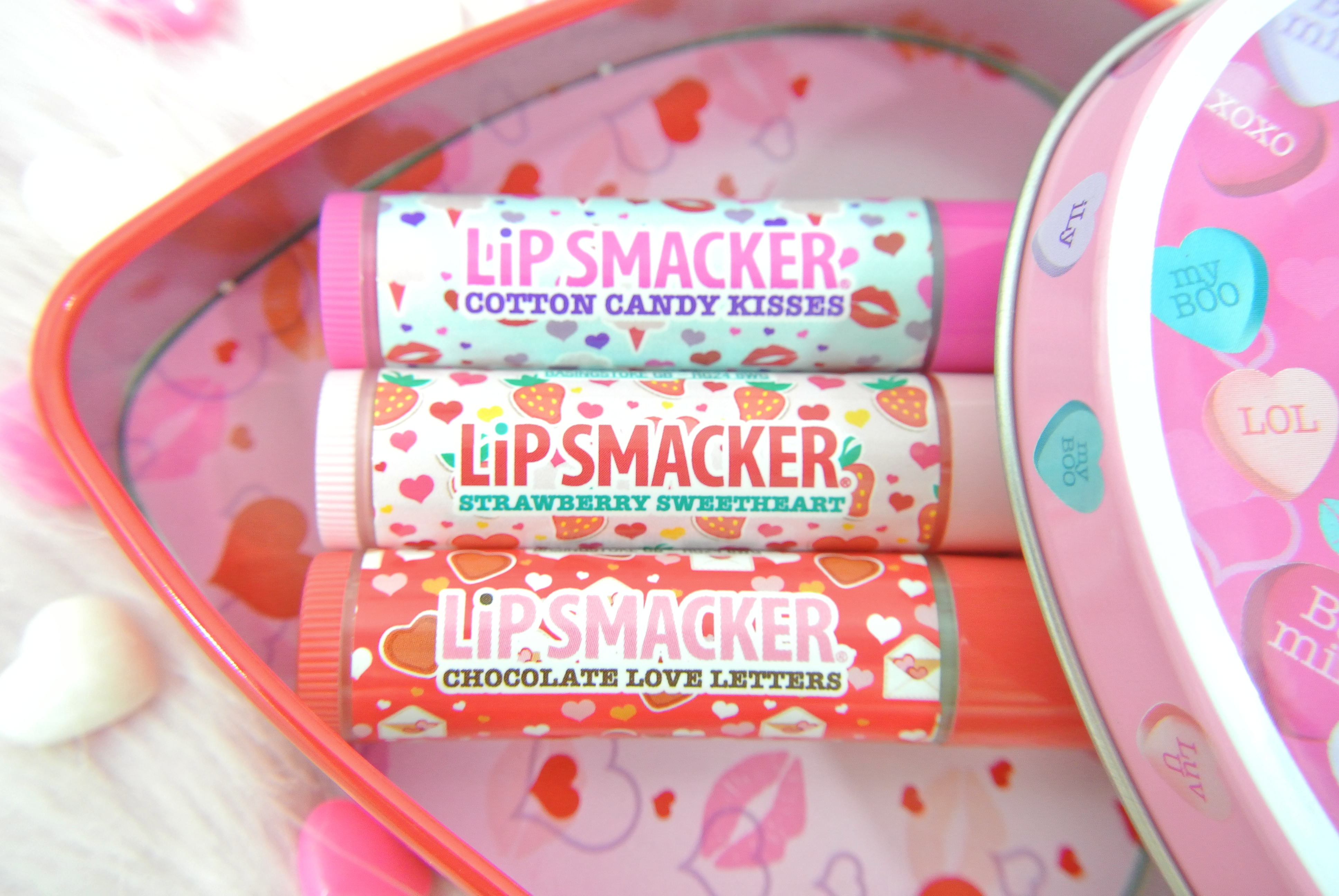 LipSmacker Heart Tin Trio #2
Be My Vanilla-Tine
A smooth vanilla bean flavor that smells and tastes like yummy vanilla icecream.
Bananas Over You
This flavor tastes and smells just like a sweet, ripe banana.
Sweet As Candy
This one reminds me of those red heart lollipops.  It's smells and tastes like candy And I loveee it!!!
Final Thoughts
I just can't say enough good things about these.
The flavors taste and smell delicious plus, left my lips smooth and moisturized.
As an added bonus you get the adorable tin to keep and use as decor or storage to keep them in your purse.
I absolutely love them and would highly recommend that you indulge your sweet tooth this Valentine's Day and get them.
They are a great value for $4.95 . You can find them at your local WALGREENS.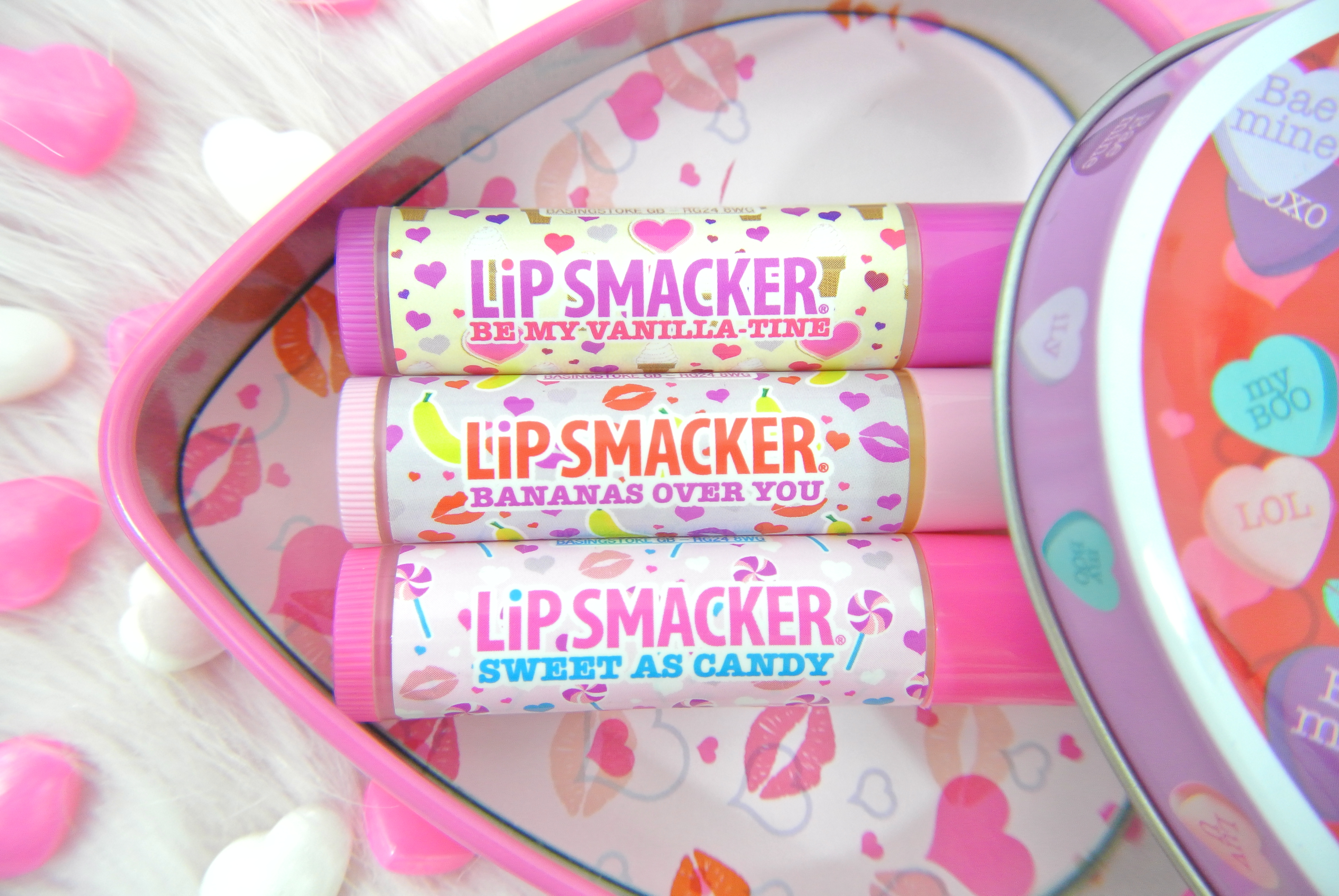 I hope you enjoyed my LIP SMACKER Valentine's Box review.
Which ones are you going to get?
xo
*I was sent these adorable products complimentary by LipSmacker but these are my honest opinions and they are 100% my own.
Bloglovin | Facebook | Instagram | Pinterest | Twitter | Tumblr | Youtube