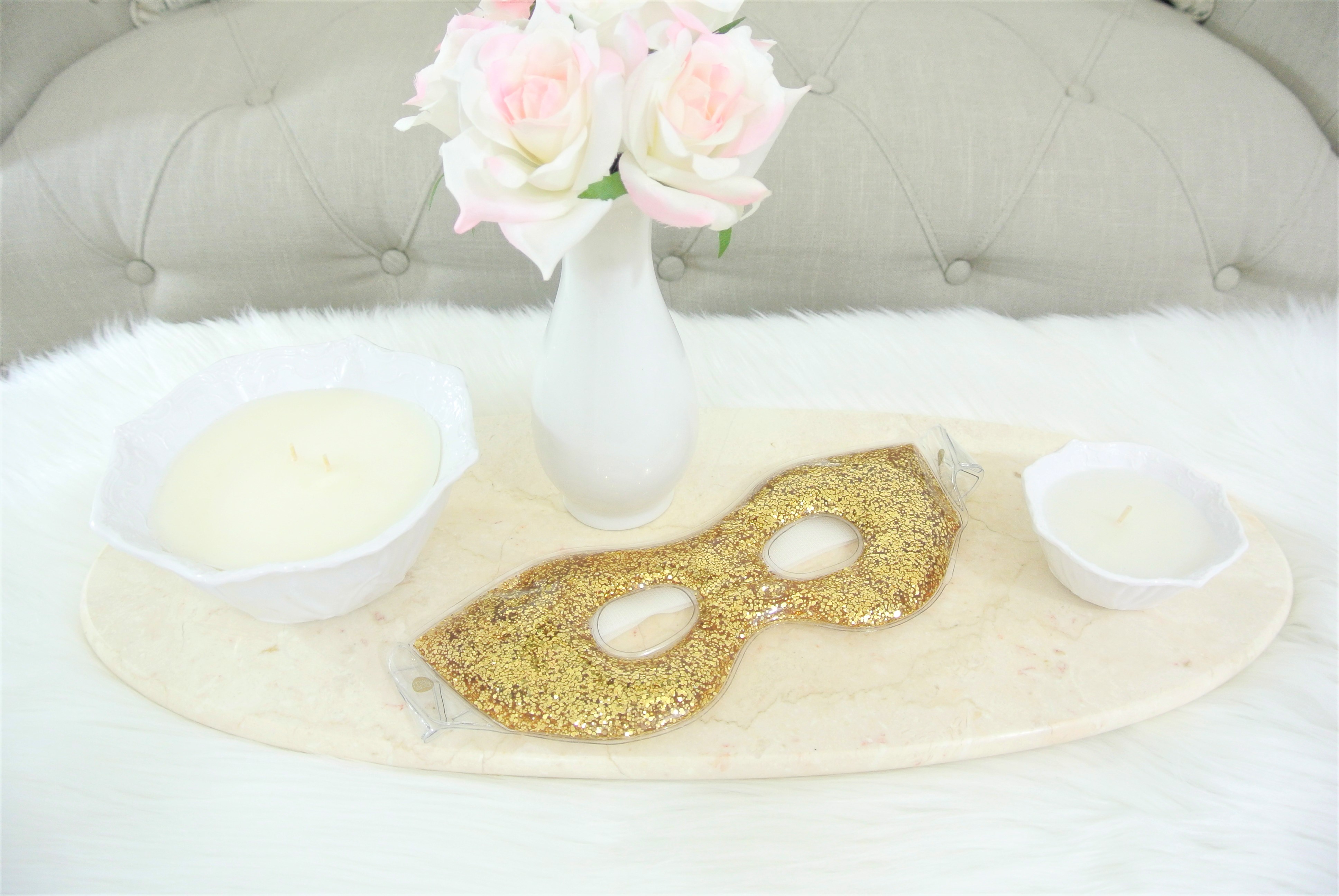 We all know how fun and festive this time of year can be. But sometimes things get hectic and let's just say a "tad" bit stressful.  So now that things are settling down, it's time for for me to share with you the ultimate way to unwind after the holidays.  I must admit I may be slightly obsessed with candles.  I have at least two…or three…in every room of my house, especially my bathrooms.  I just love how they give a calming ambiance to a room.  What better way to unwind from the chaos of the Holidays than to enjoy the warm glow of candlelight?  That's why I thought now would be the perfect time to share these gorgeous Bijou candles with you!  They are both pretty and practical.  The gorgeous bowl is heat resistant resin so that you can reuse it over and over. You can either refill it with another one of their fragrant collections, or simply use it as decor! (Like a trinket dish or jewelry tray)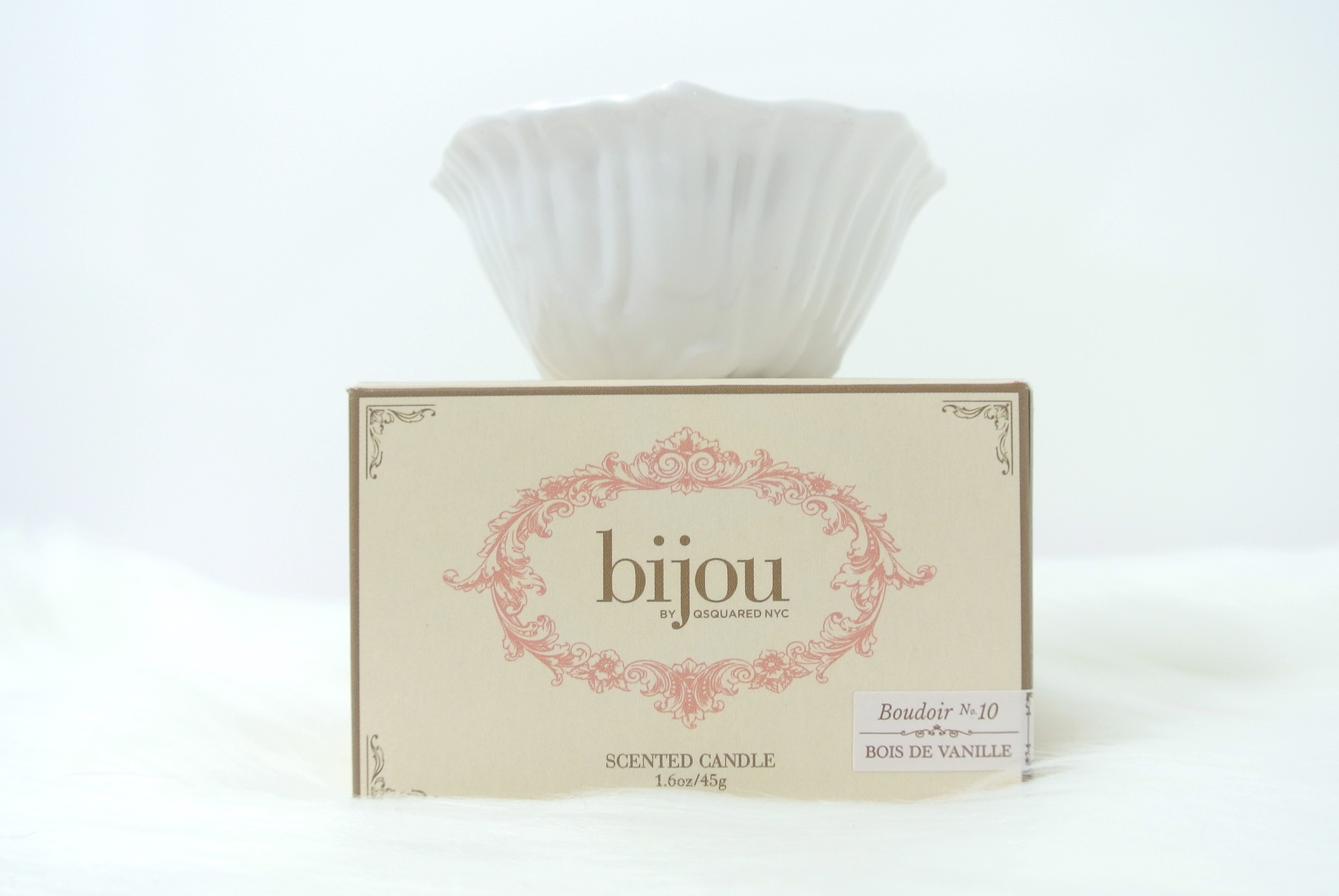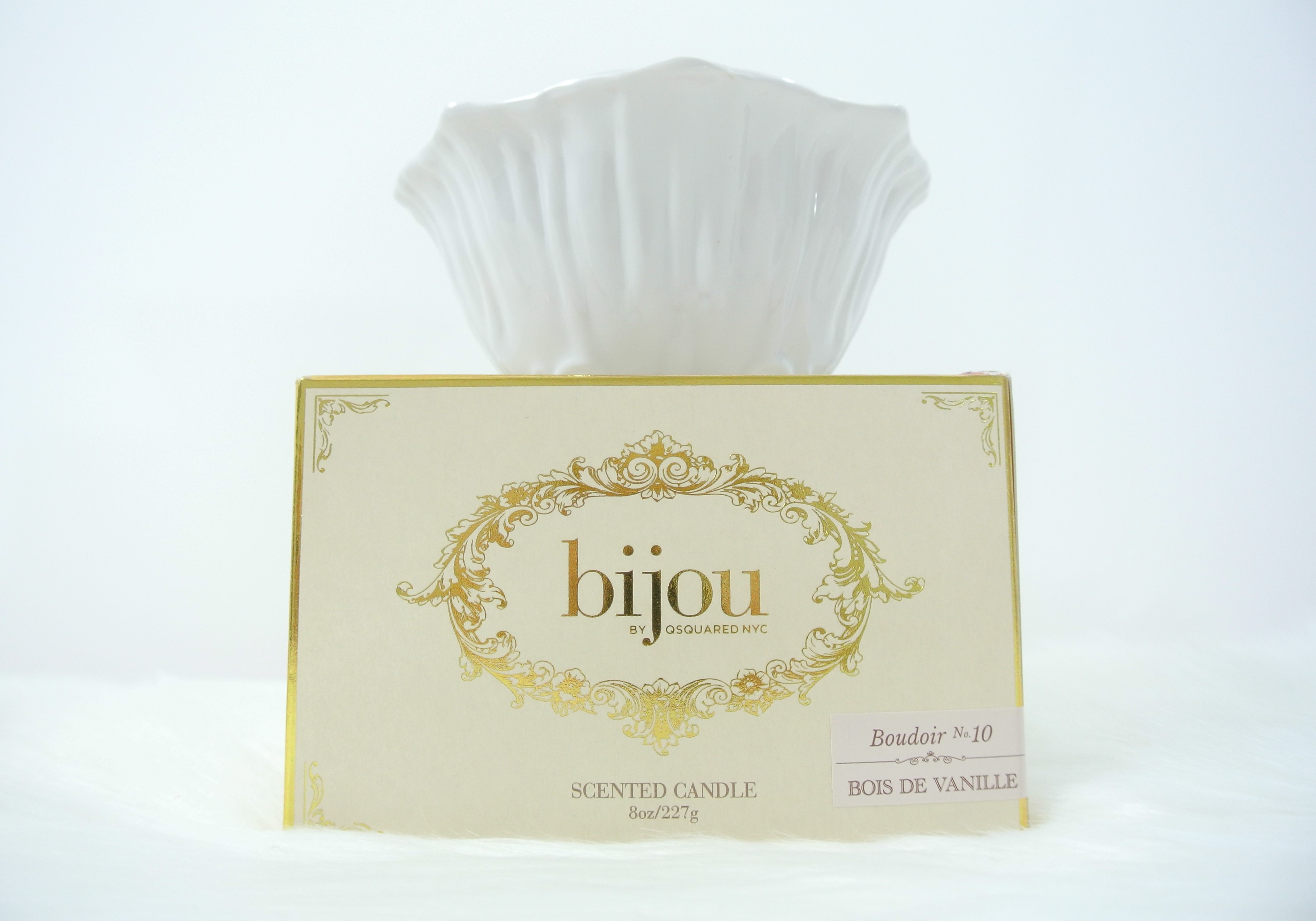 I decided to pick a few ways I use them to show you how
easy it is to make a cozy, relaxing space of your own.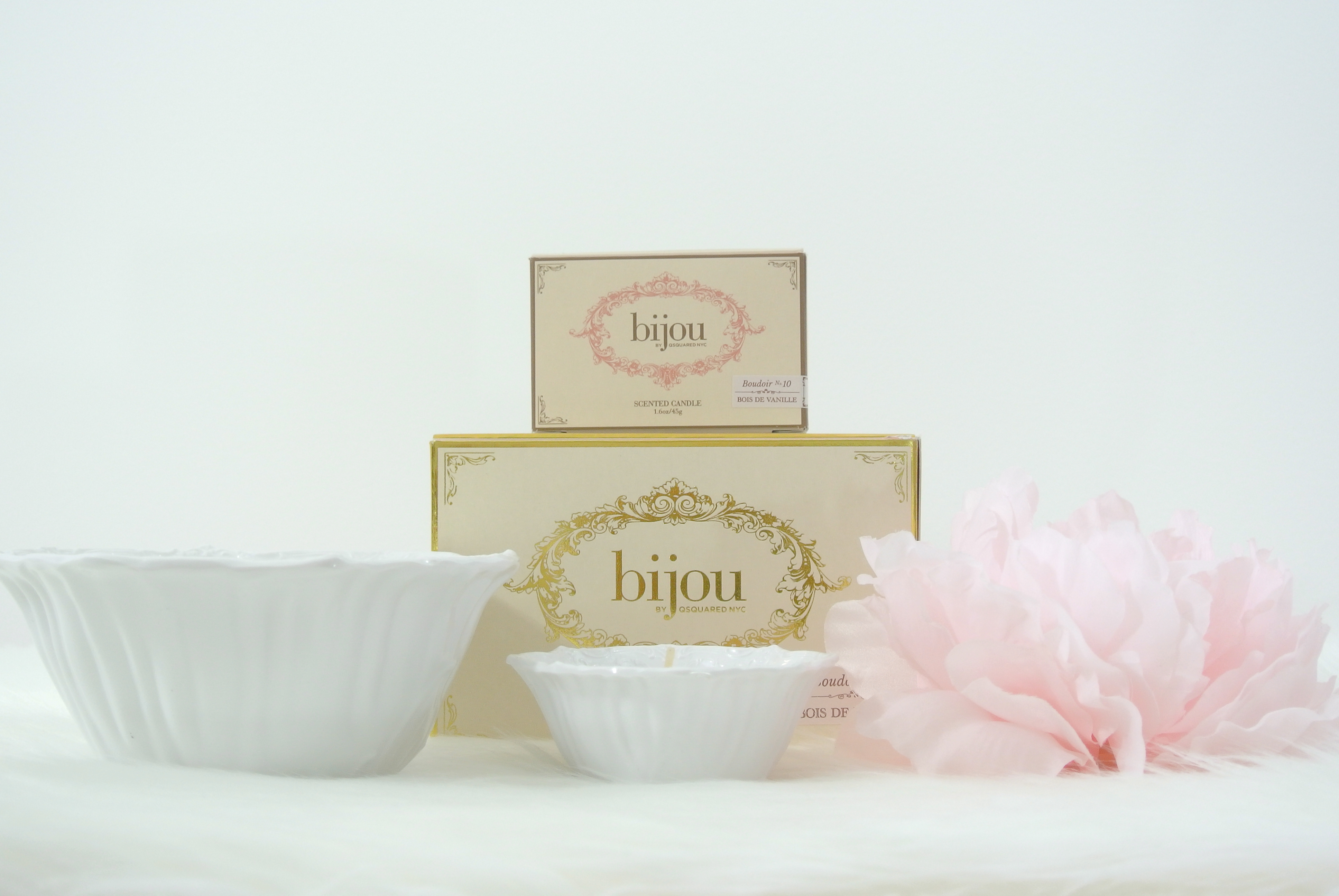 COZY COFFEE TABLE
Adding a couple candles on your coffee table while you are
watching TV or reading is a great way to add a
soothing touch to your surroundings.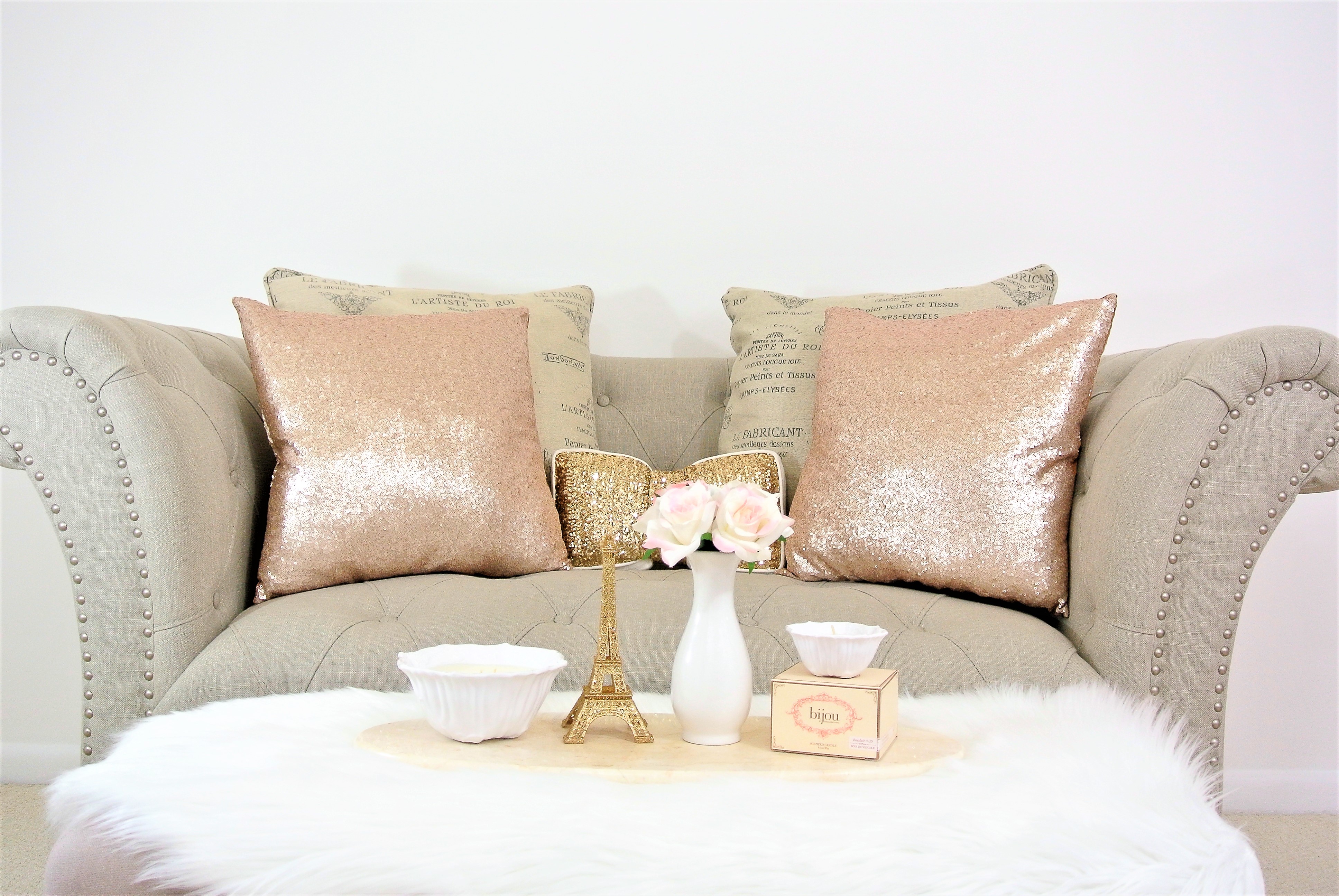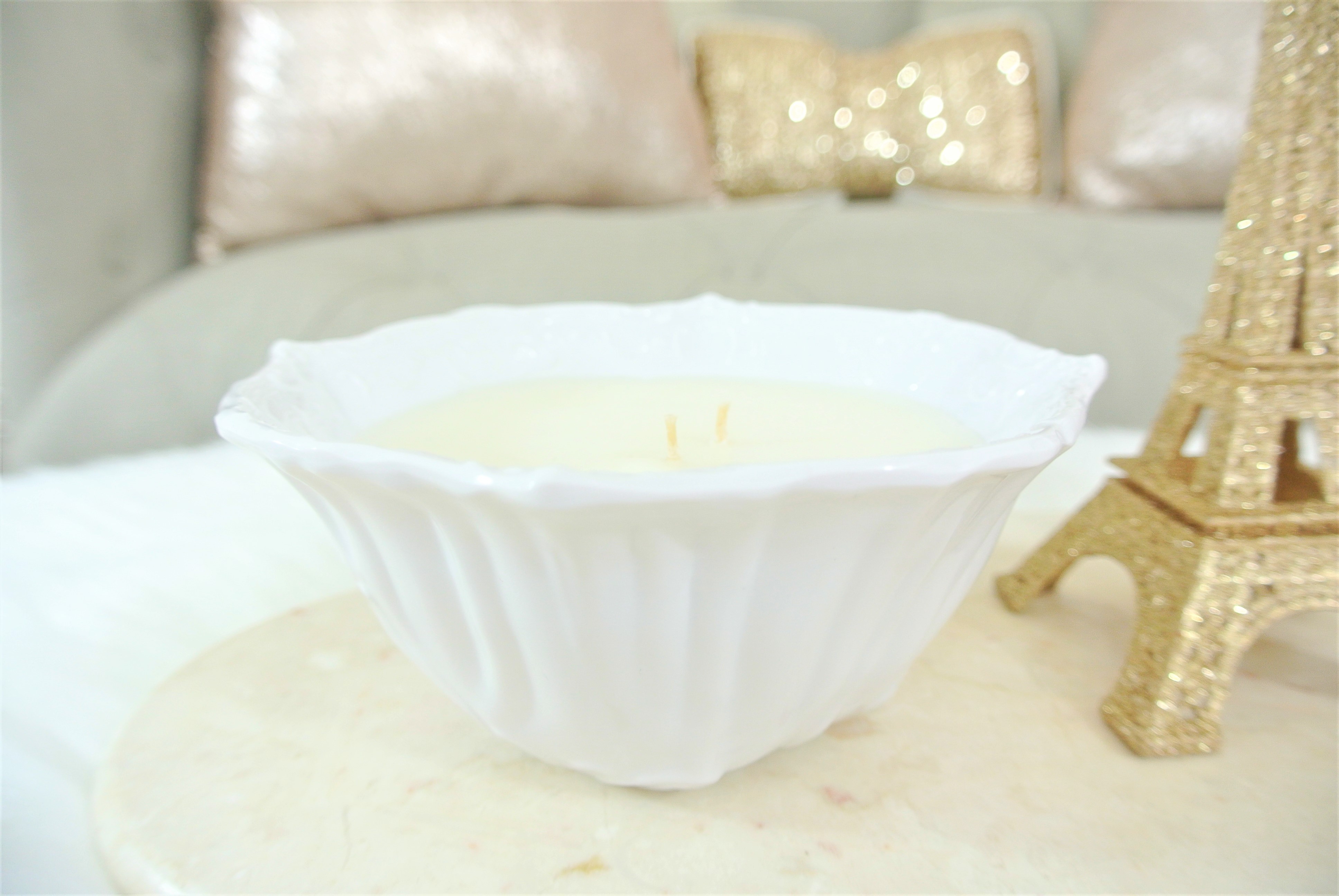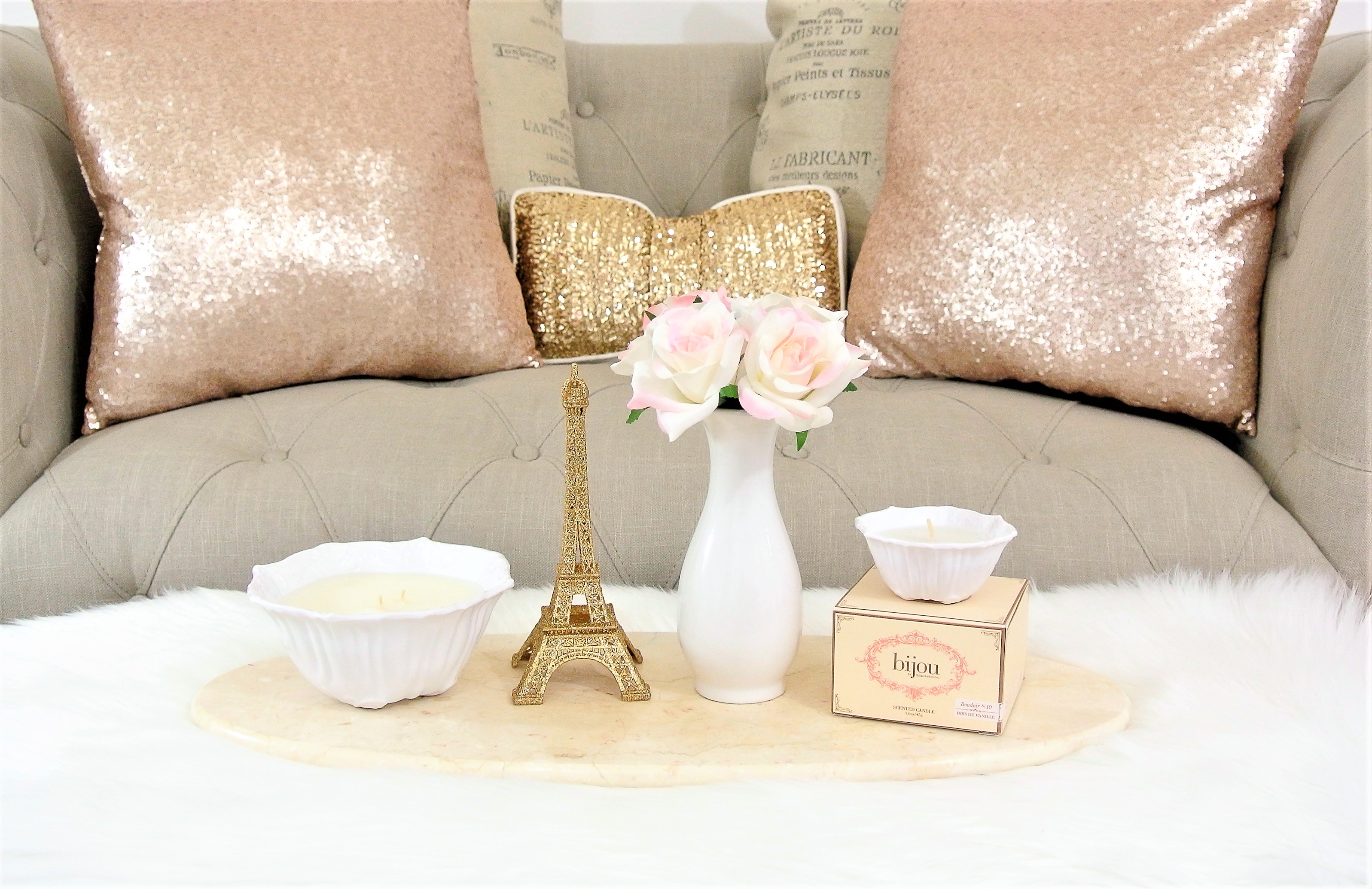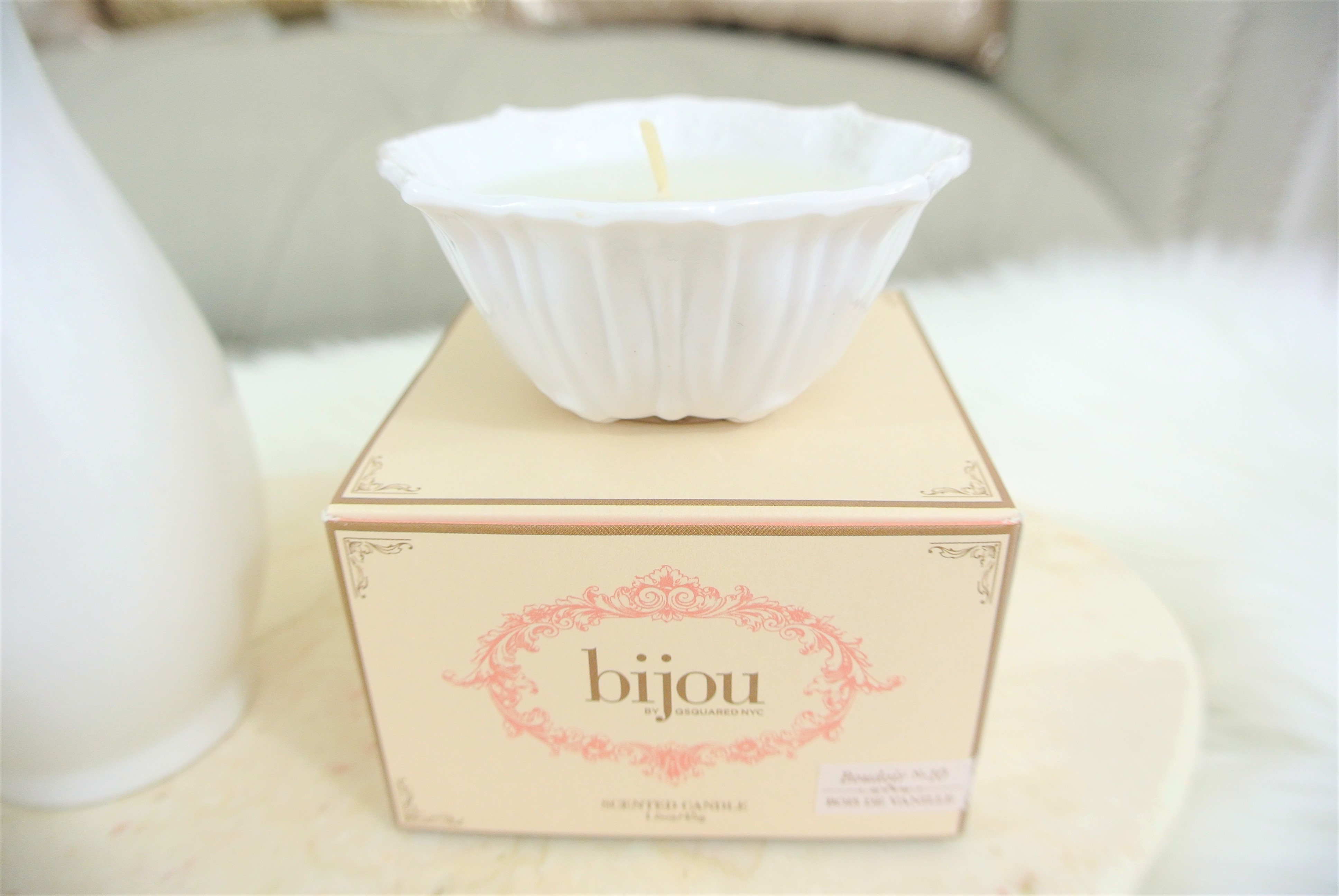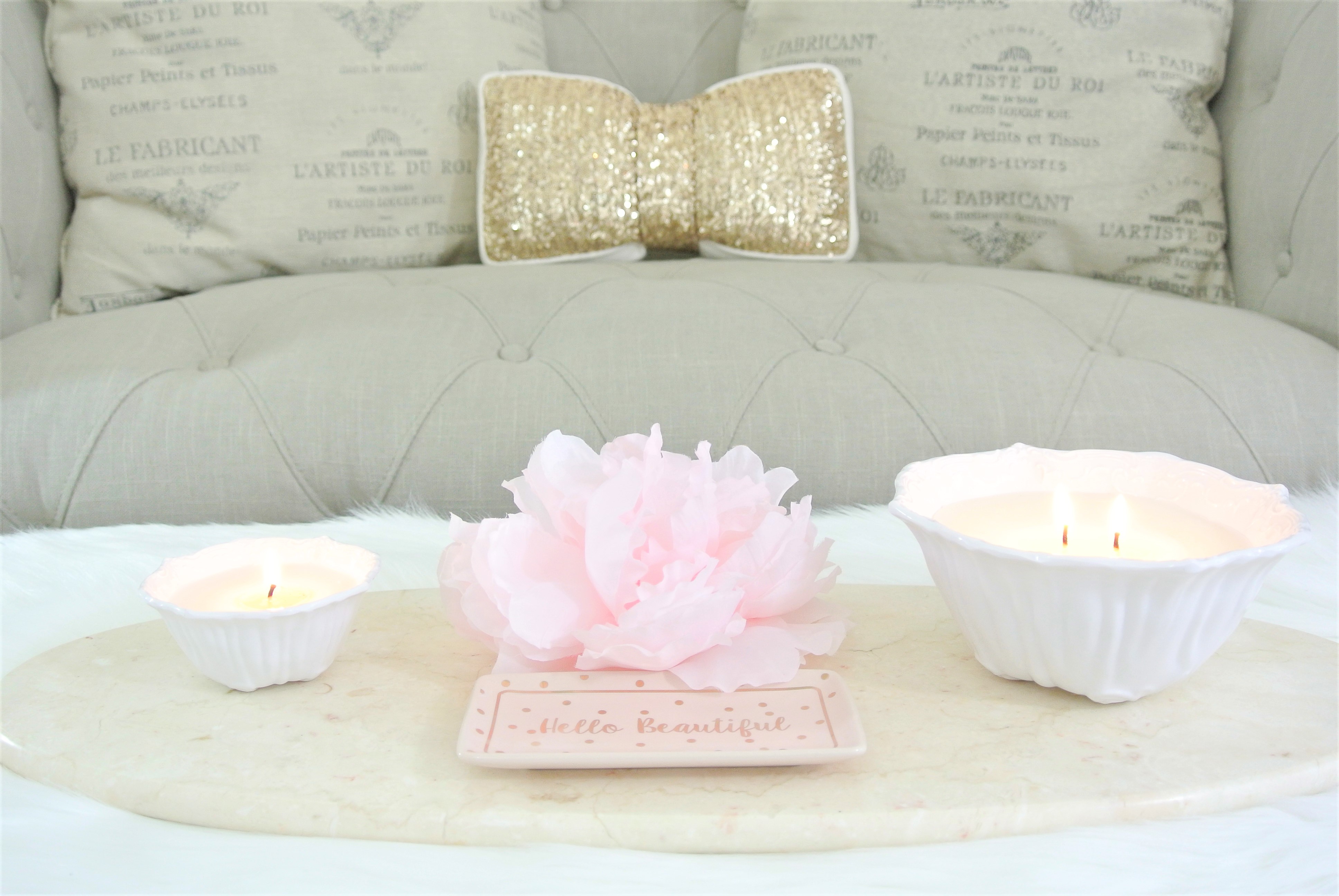 BLISSFUL BOUDOIR
Placing a candle on your vanity or nightstand
at night fills the room with a soothing fragrance
making it much easier to get the beauty
sleep we all need after all those crazy shopping trips.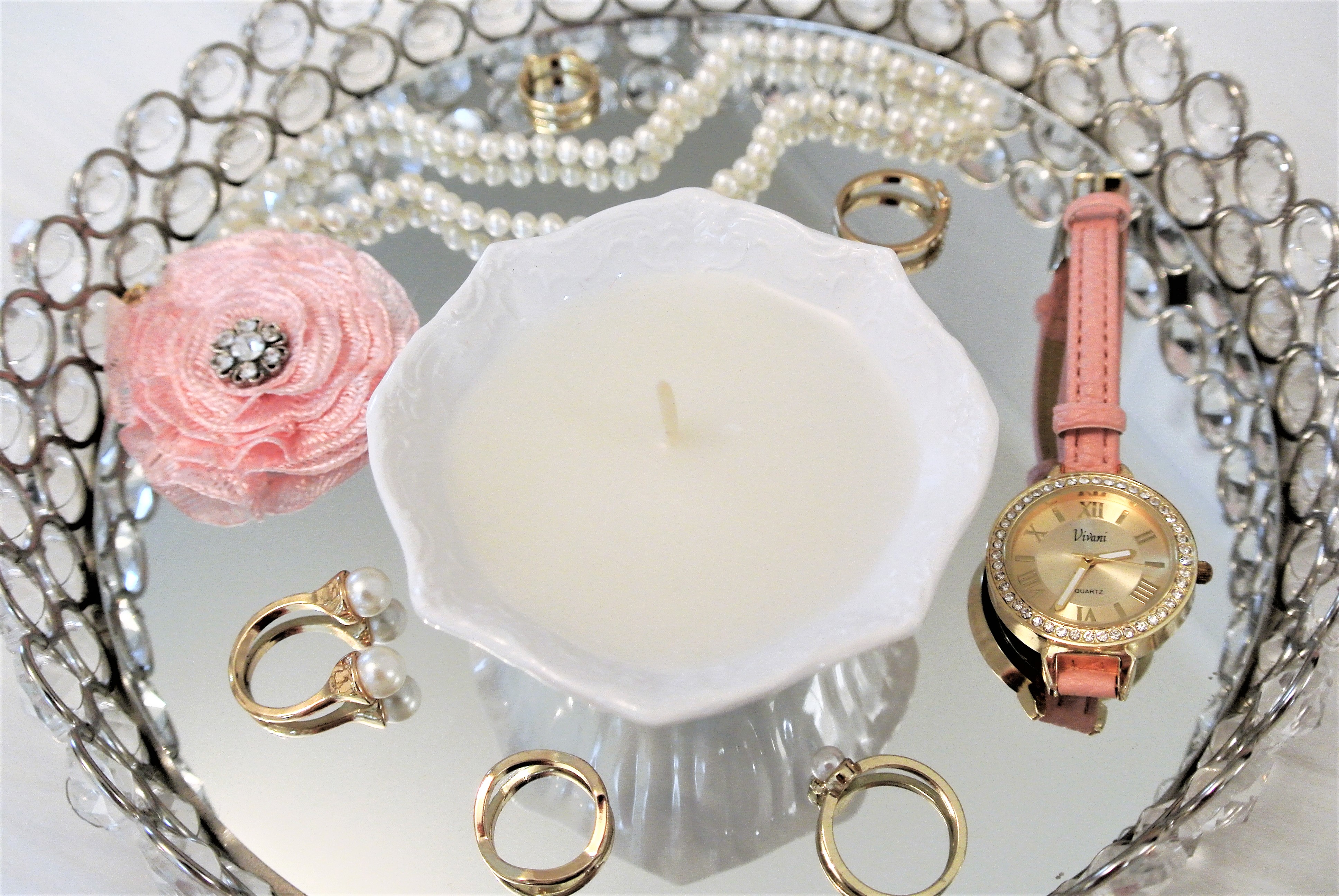 BUBBLE BATH
Of course the MOST relaxing thing to do is to place a
few candles around the tub and take a nice hot bubble bath.
This will almost instantly melt away all of your holiday stress.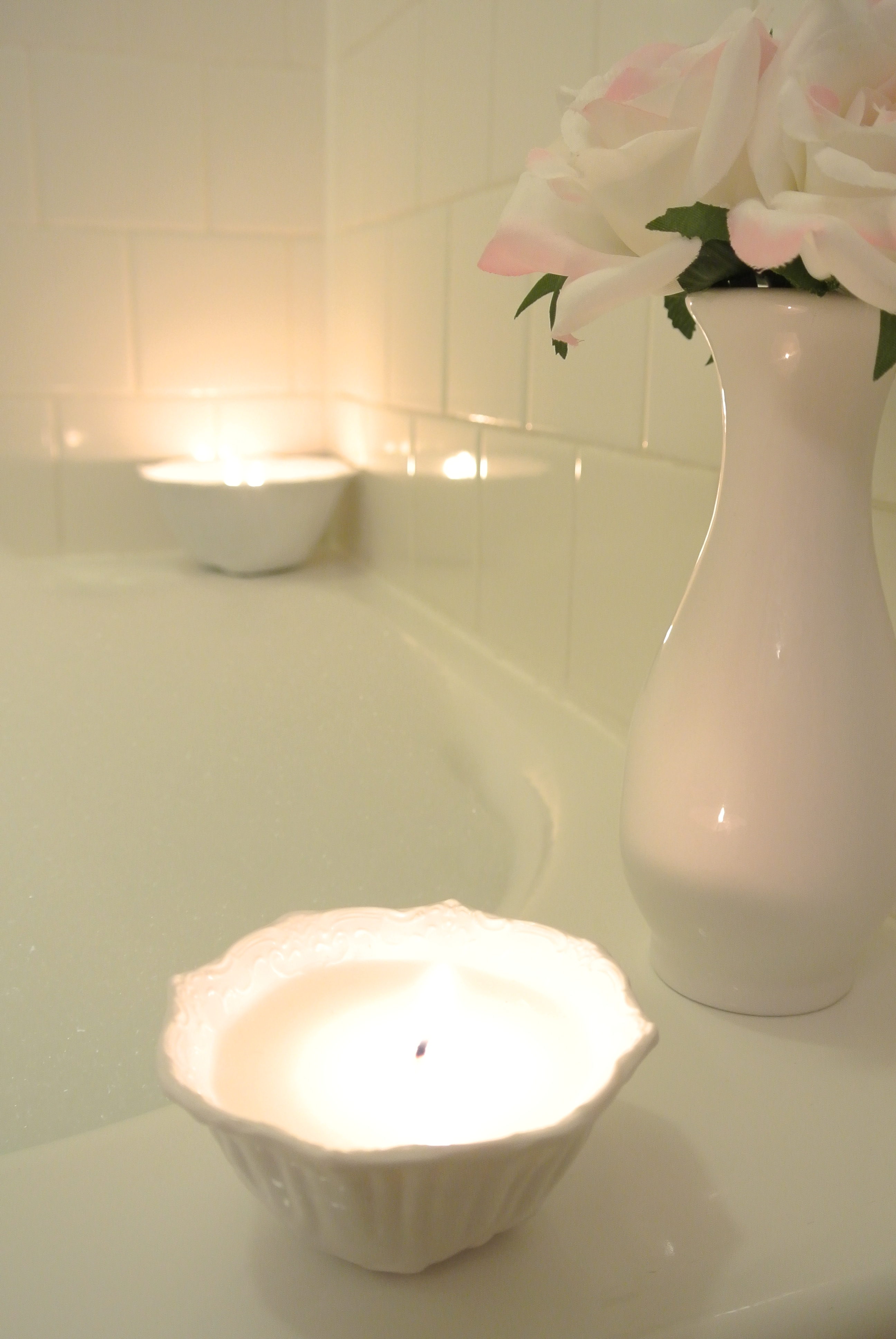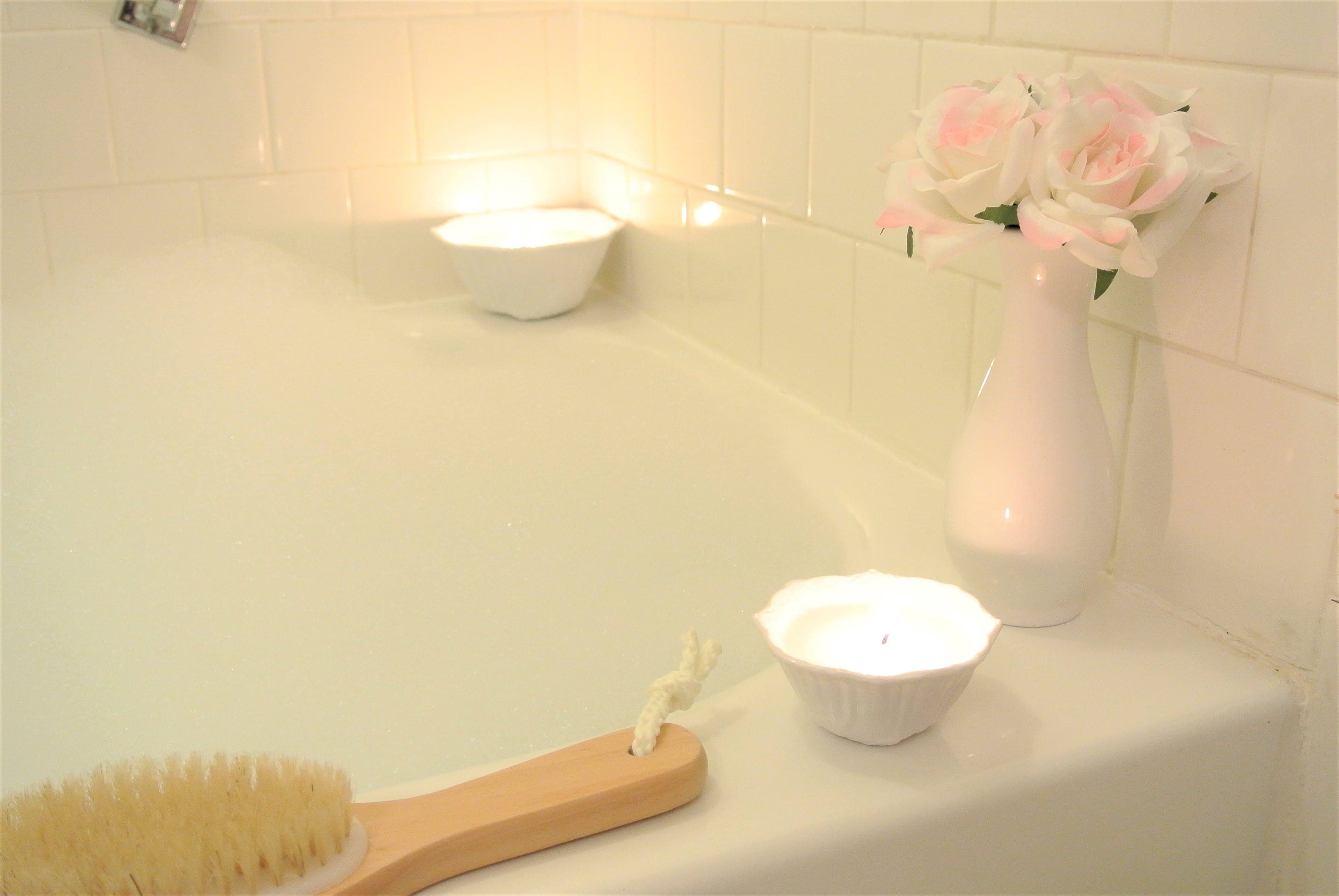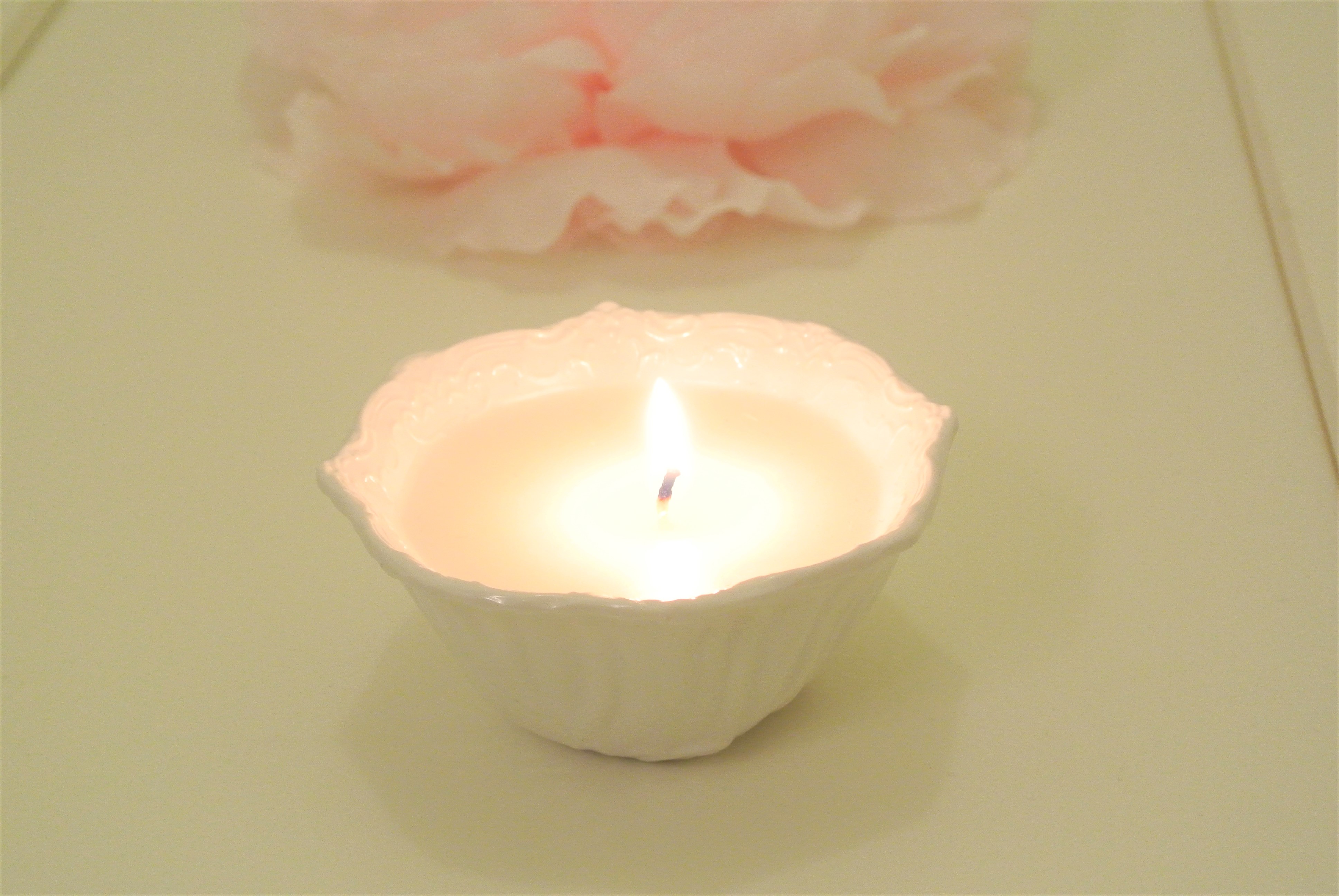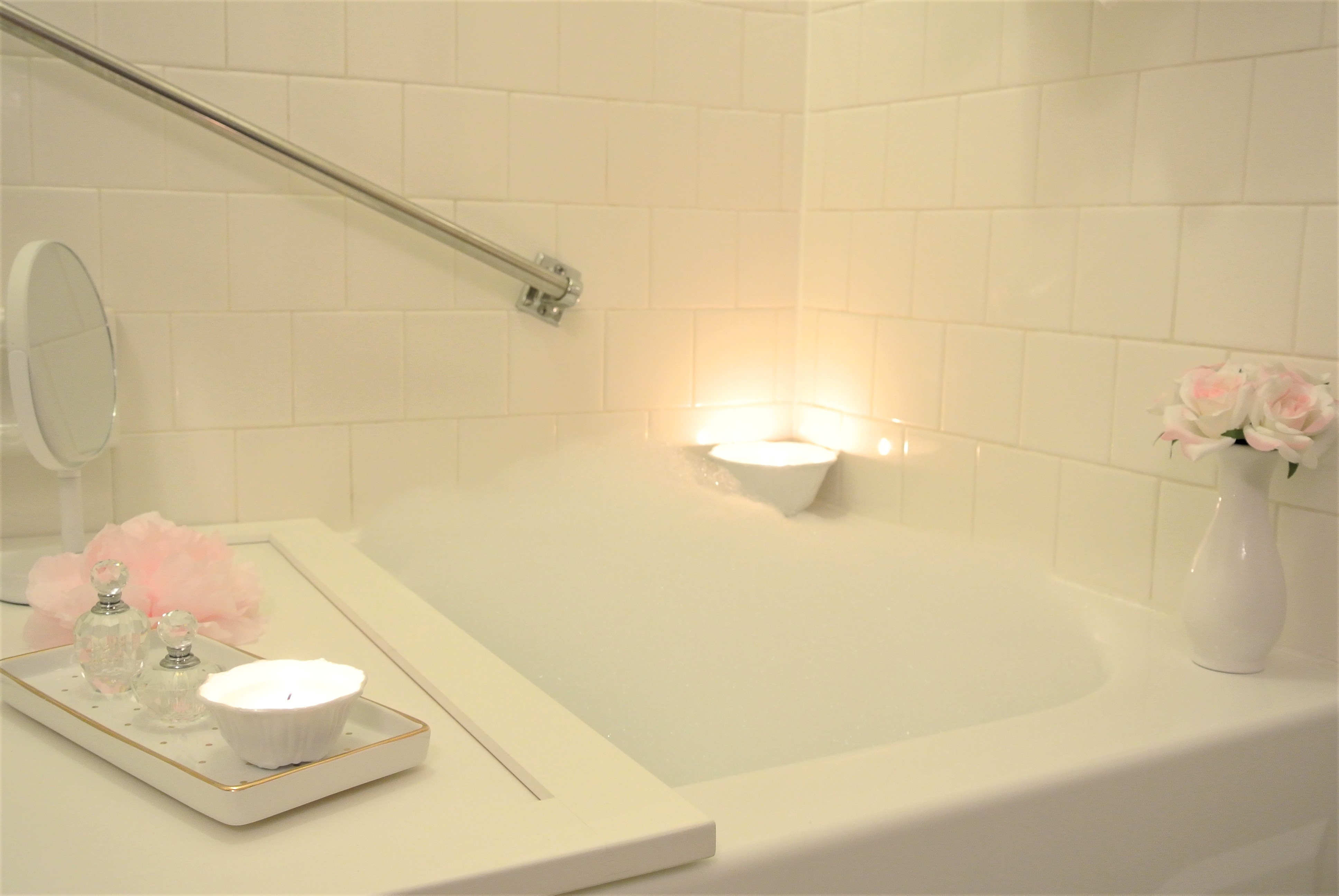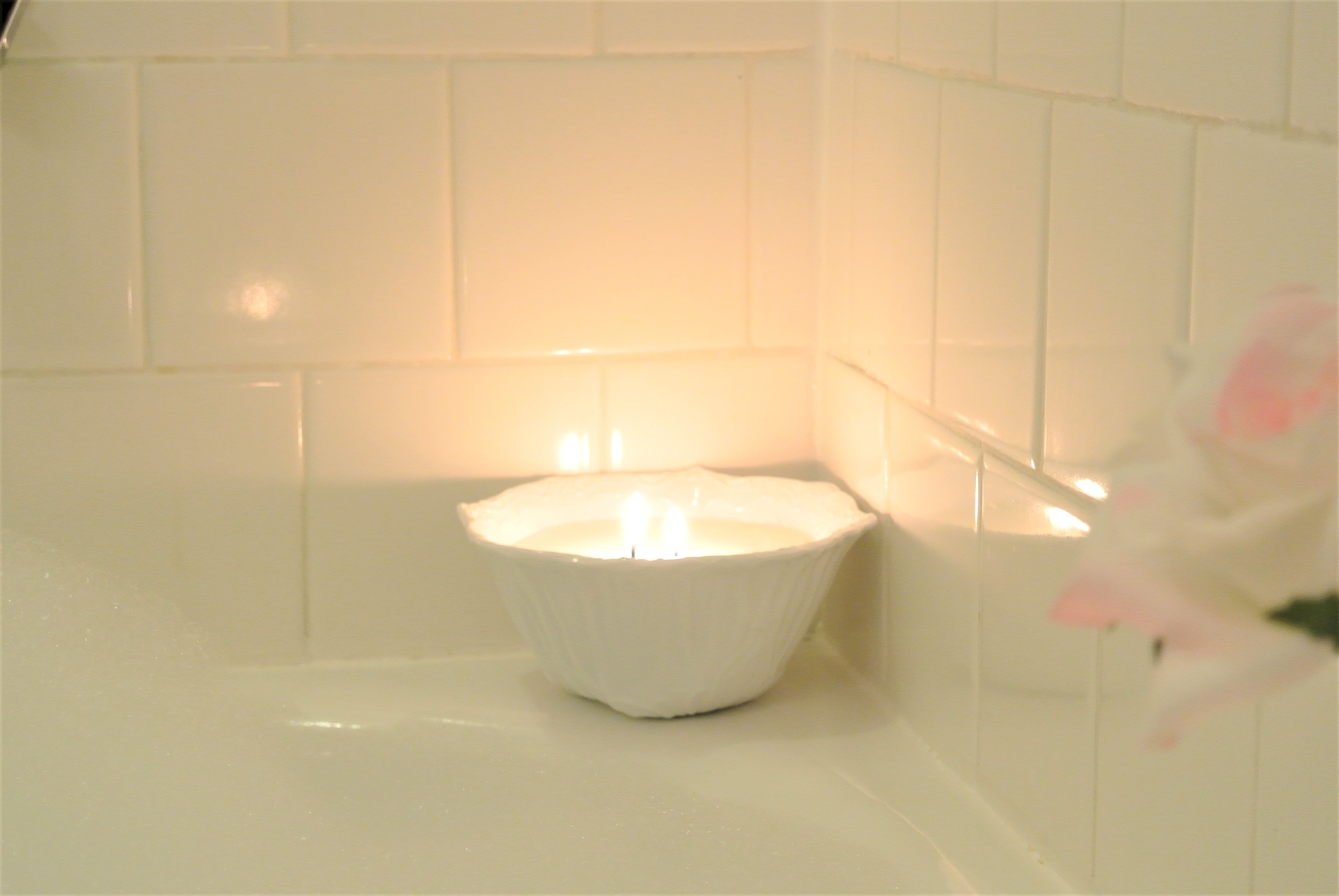 Even with the lights on, you can see their beautiful glow.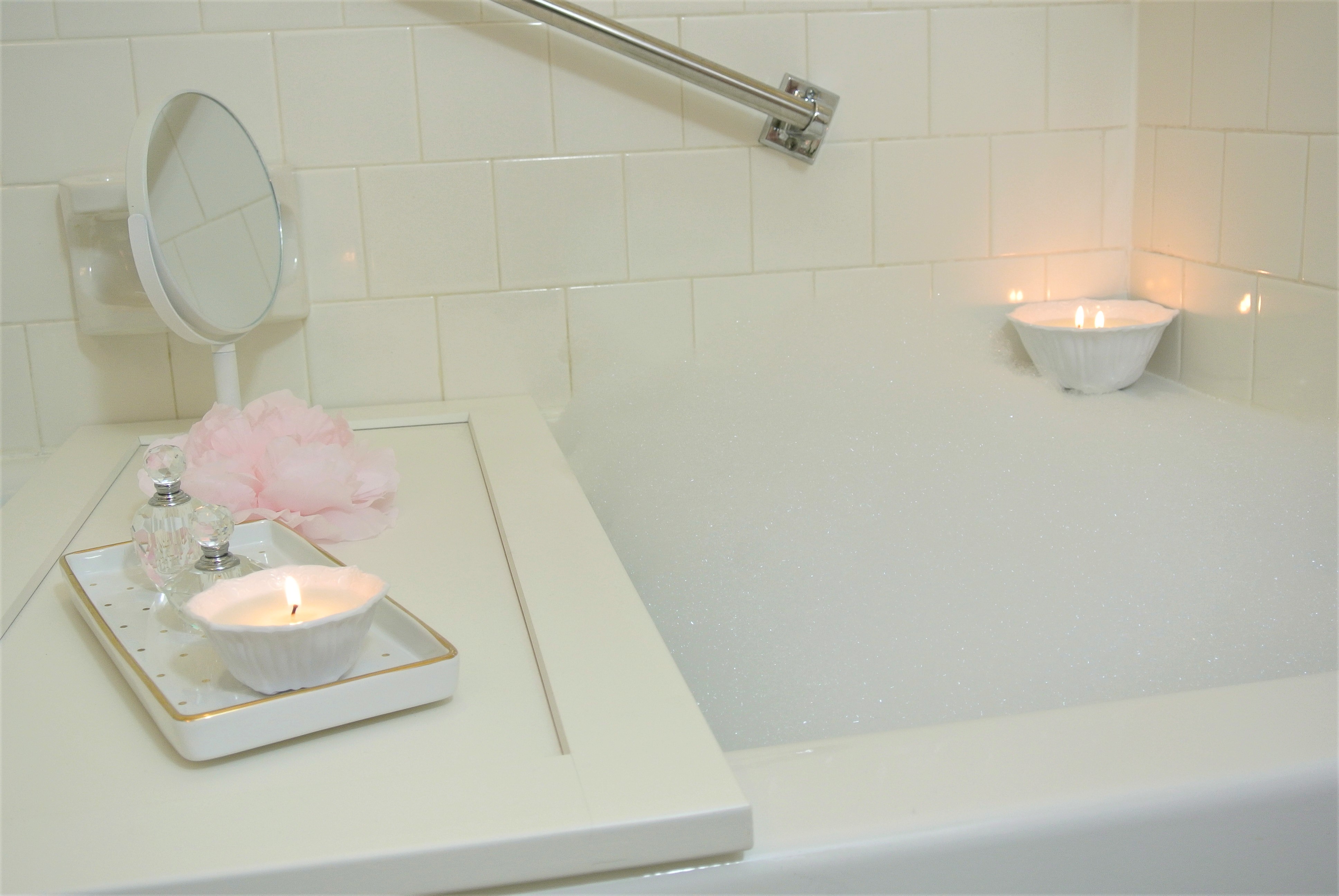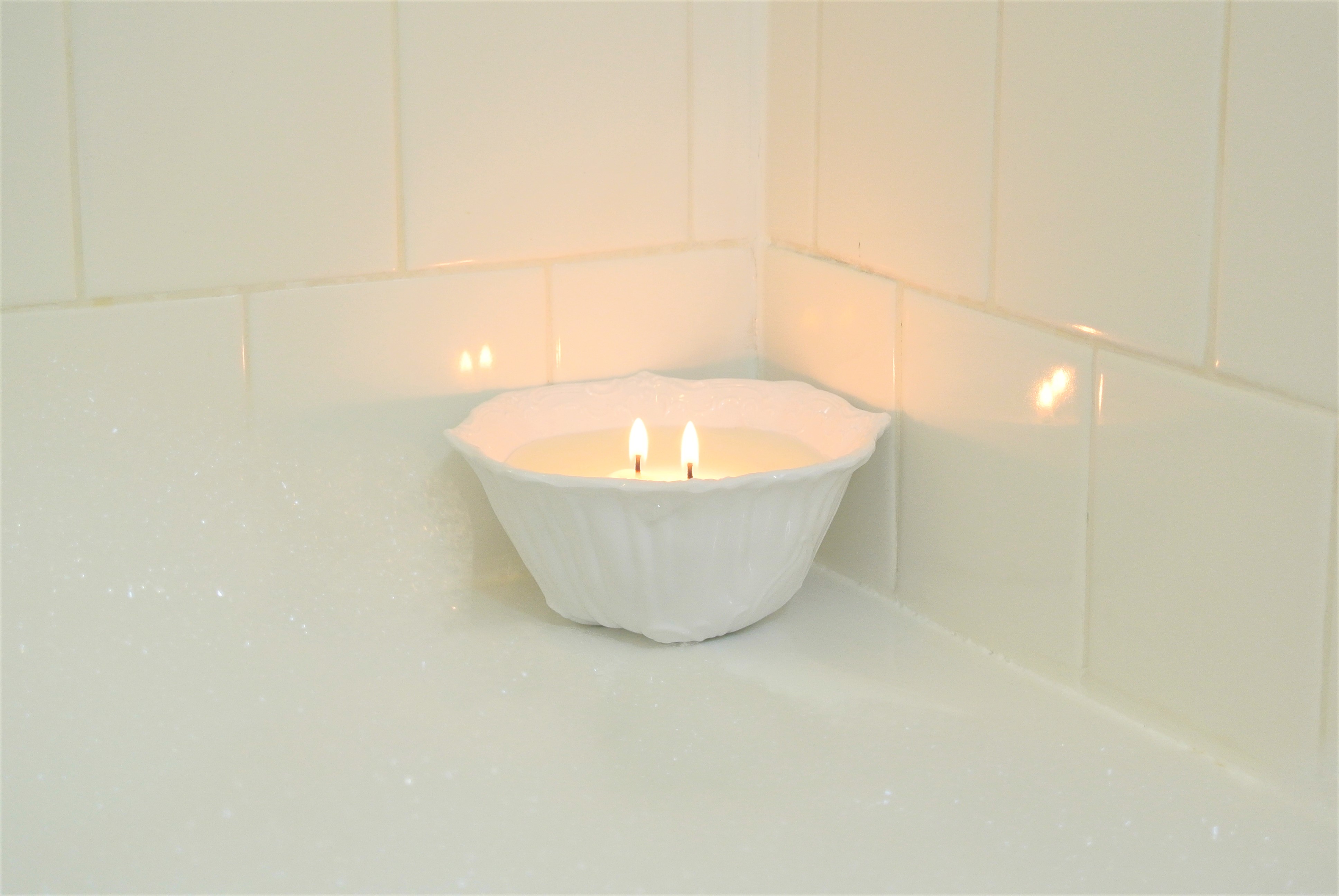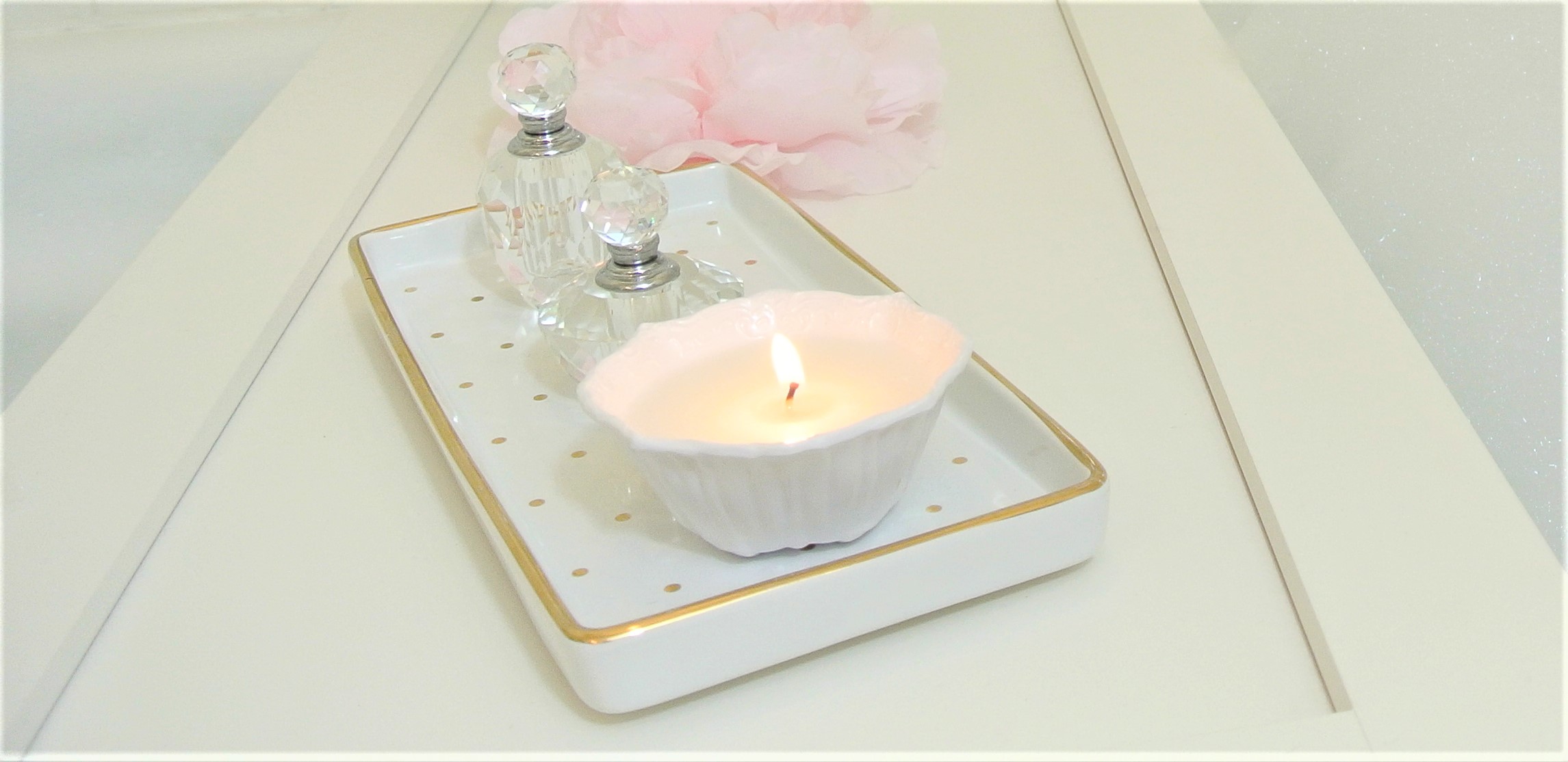 The perfect collection from Bijou for any of these spaces is the Bois De Vanille. It is an intoxicating warm vanilla with notes of Lily Of The Valley, lime & just a touch of patchouli to give it depth and richness. Now go make your own peaceful little oasis and rejuvenate so you can be your absolute best in the New Year!!!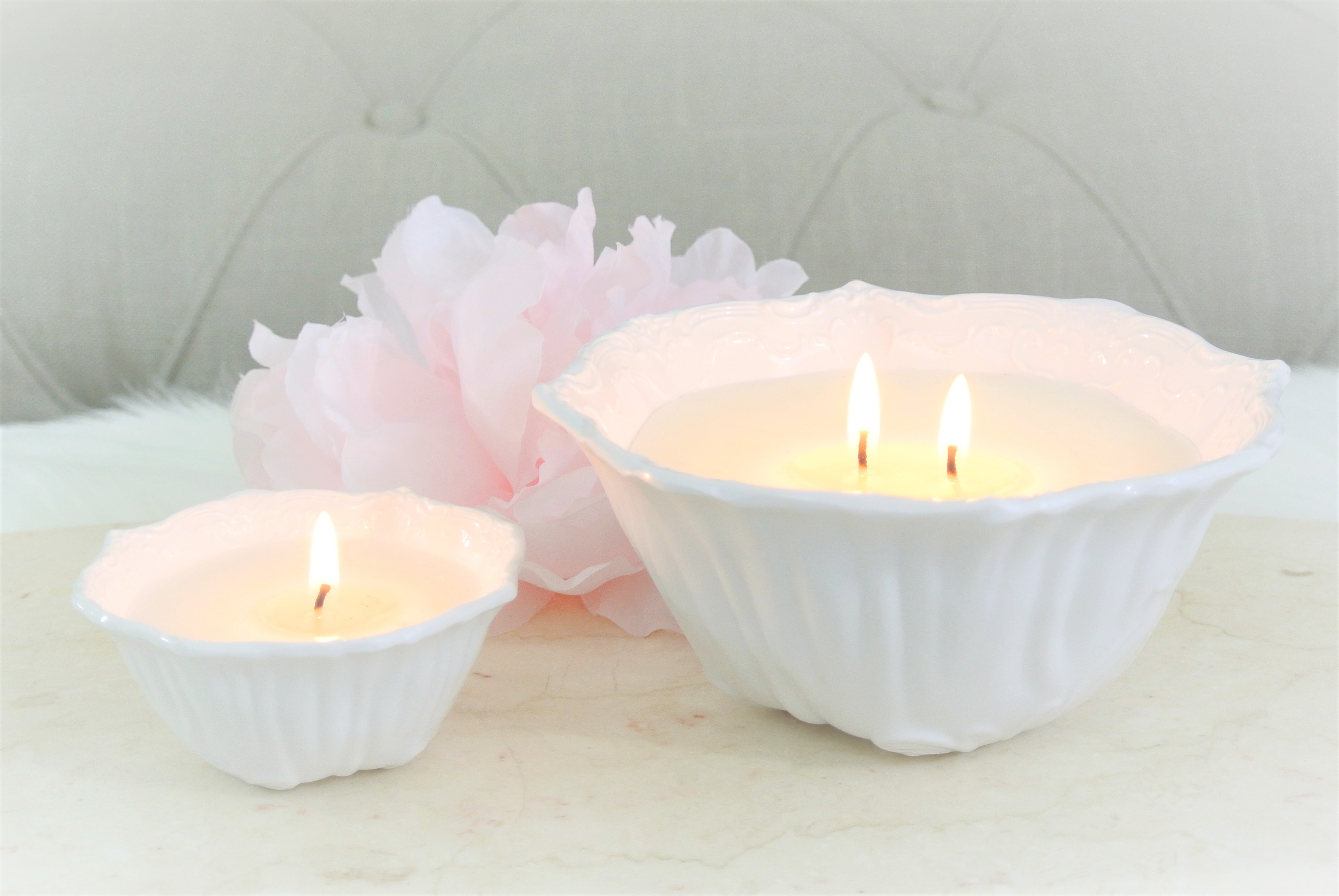 I have a little gift code for you!!!
Use UNWIND15 when
you check out and save 15%
Wishing you and your
family lots of love and joy
in 2017!
Let me know what you think!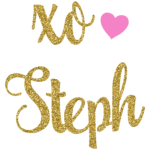 Bijou candles graciously sent me a couple of Bois De Vanille to try out.
(This is not a sponsored post. This is 100% my own opinion)