"Beauty, Set, Go"
Since I get quite a few monthly subscription boxes, I thought now would be the perfect time to start sharing them with you.
I have to admit I always like reading posts on boxes I don't subscribe to, just to be nosy and see what they get.
So here is what came in my January Play! by Sephora box themed "Beauty, Set, Go" and my thoughts on each product.
I also decided to do an overall rating which is at the very bottom.
HAIR-
QUAI TREATMENT MASQUE- A hair mask you put in BEFORE you take a shower.  Leave it in for 5-10 mins and shampoo it out.  I used almost the whole tube on my long hair, but it did leave my hair soft and shiny.
SKIN-
TARTE FRXXXTION STICK- A nice way to exfoliate on the go. First you rub the stick all over your face.  Then you rub the black gel with a little water and it turns into a nice lather. You can leave it on for 10 minutes as a mask which I did and it made my face really soft when I rinsed it off. My skin got a little red but that went away after about 10 minutes.
YOUTH TO THE PEOPLE KALE + SPINACH + HYALURONIC ACID AGE PREVENTION CREAM- a light weight moisturizer.  I like that it's 100% vegan.  It made my skin feel nice and soft and I did like the texture, light like a gel but still creamy enough to feel like it's actually moisturizing your skin.
FRAGRANCE-
TORY BURCH- LOVE RELENTLESSLY- a soft elegant floral scent with a touch of pink pepper and patchouli. I love it.
MAKE UP-
CLINIQUE ALMOST LIPSTICK- BLACK HONEY- Sheer lip color with a glossy finish. Sooo I haven't used Clinique since middle school…probably going to give this one away.
AMORE PACIFIC COLOR CONTROL CUSHION COMAPCT BROAD SPECTRUM SPF 50+- Build-able Weightless coverage CC cream.  I don't really use this kind of product so I will also be giving this one away.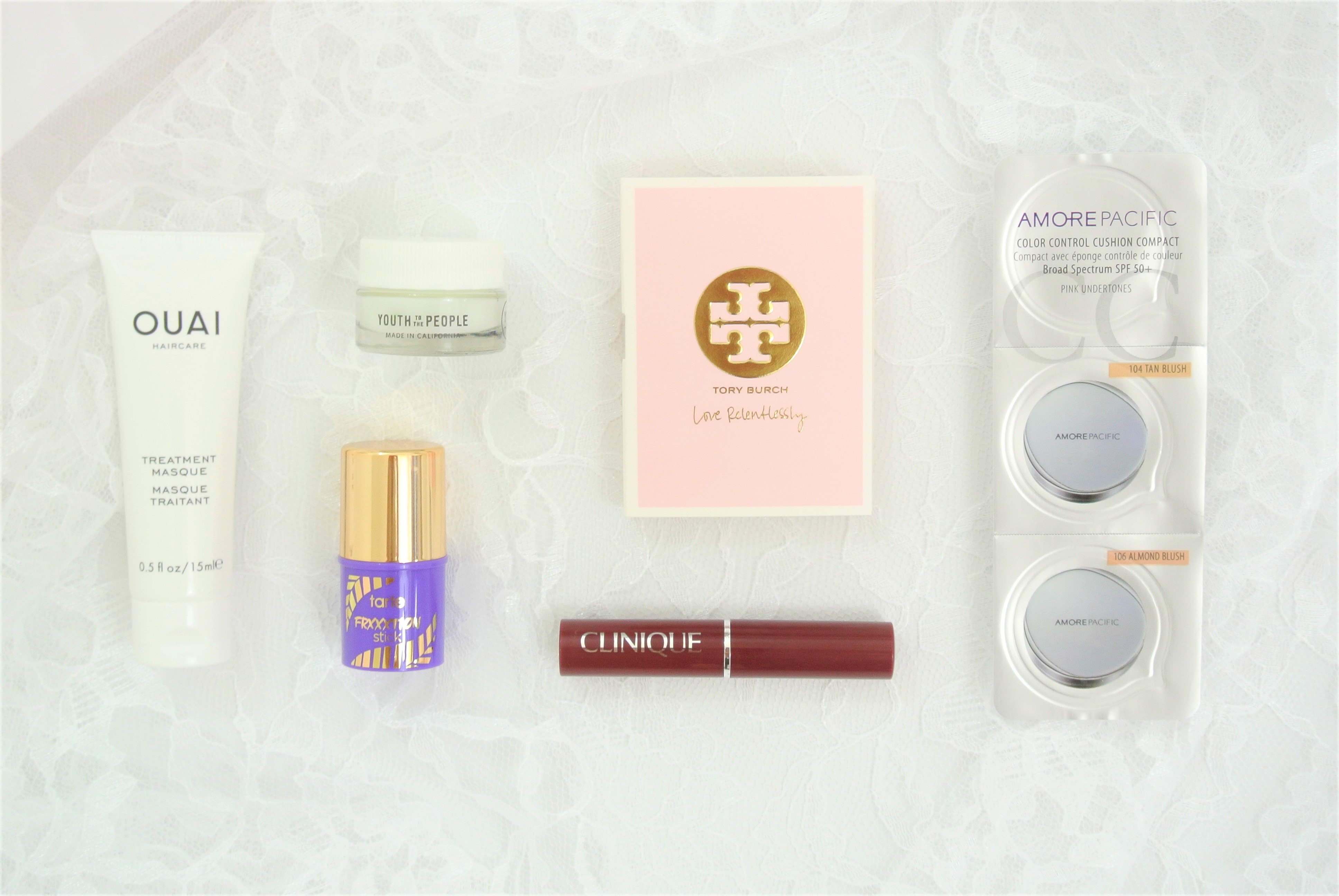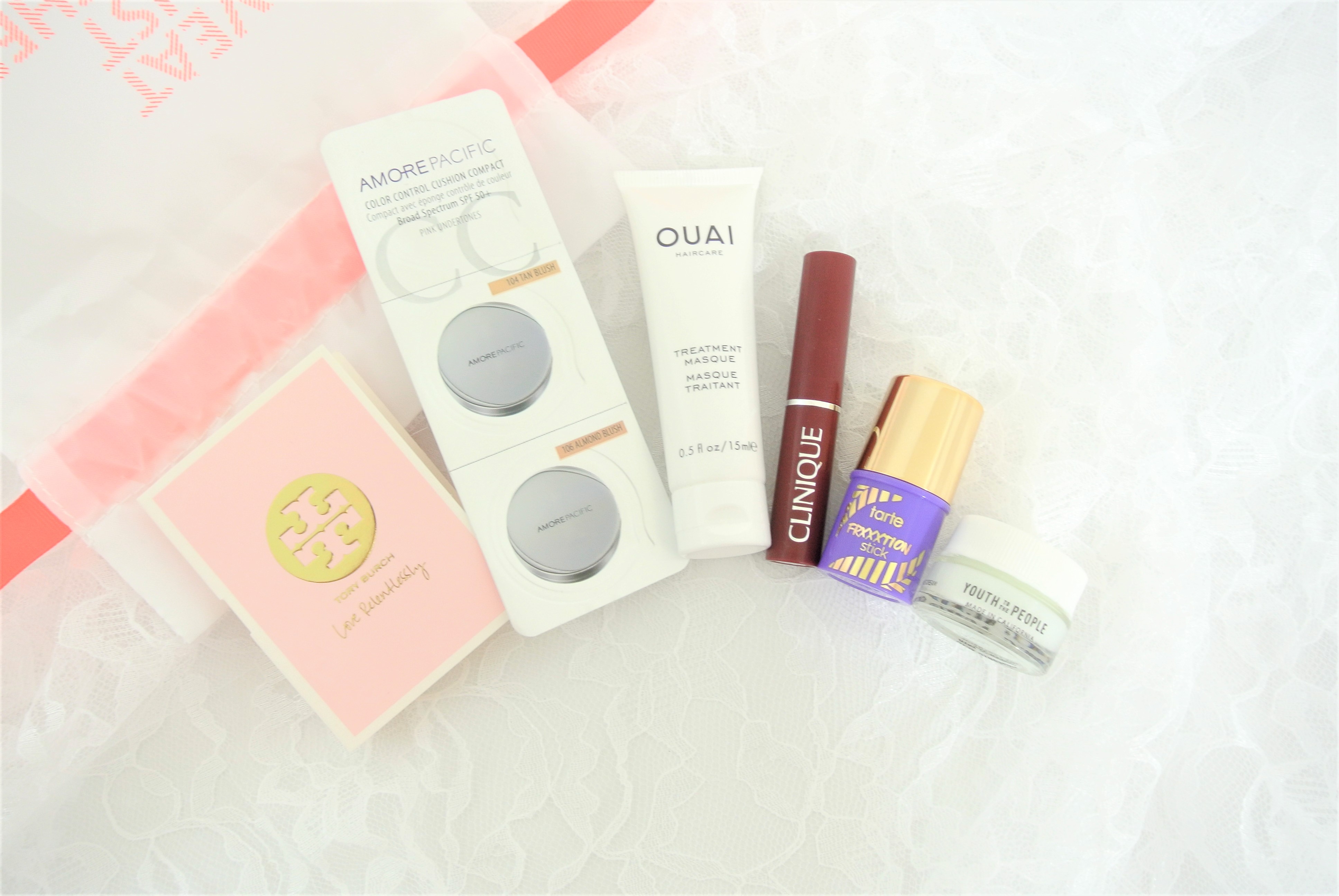 OVERALL RATING:
3/6
I base my rating on the number of products I use and like (3) out of the total number of products (6)
Needless to say I was a little disappointed but hey, there's always next month to look forward to 😉
Play! by Sephora is only $10/month, and you can sign up for it HERE.
What boxes do you subscribe to?
xo
Bloglovin | Facebook | Instagram | Pinterest | Twitter | Tumblr | Youtube