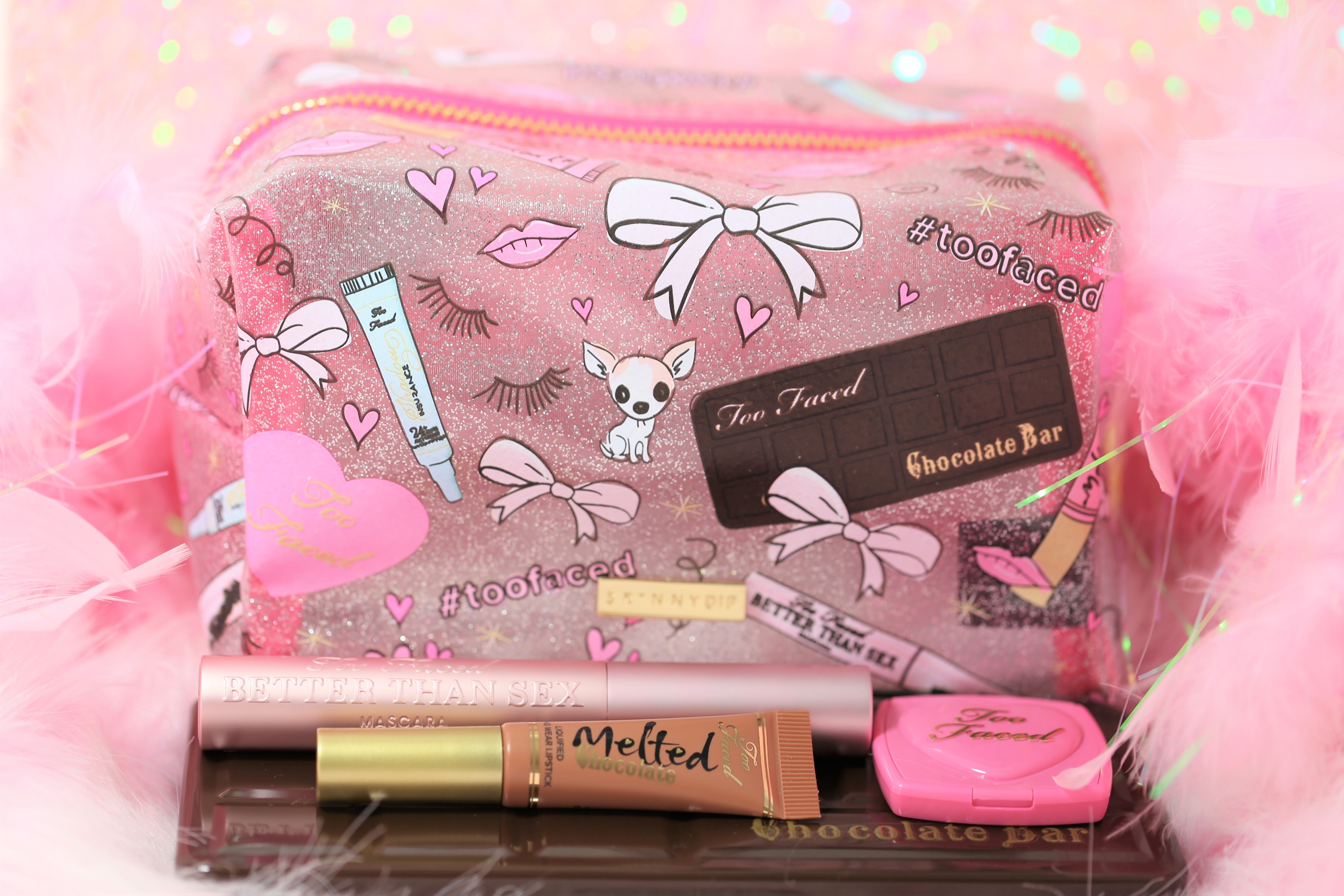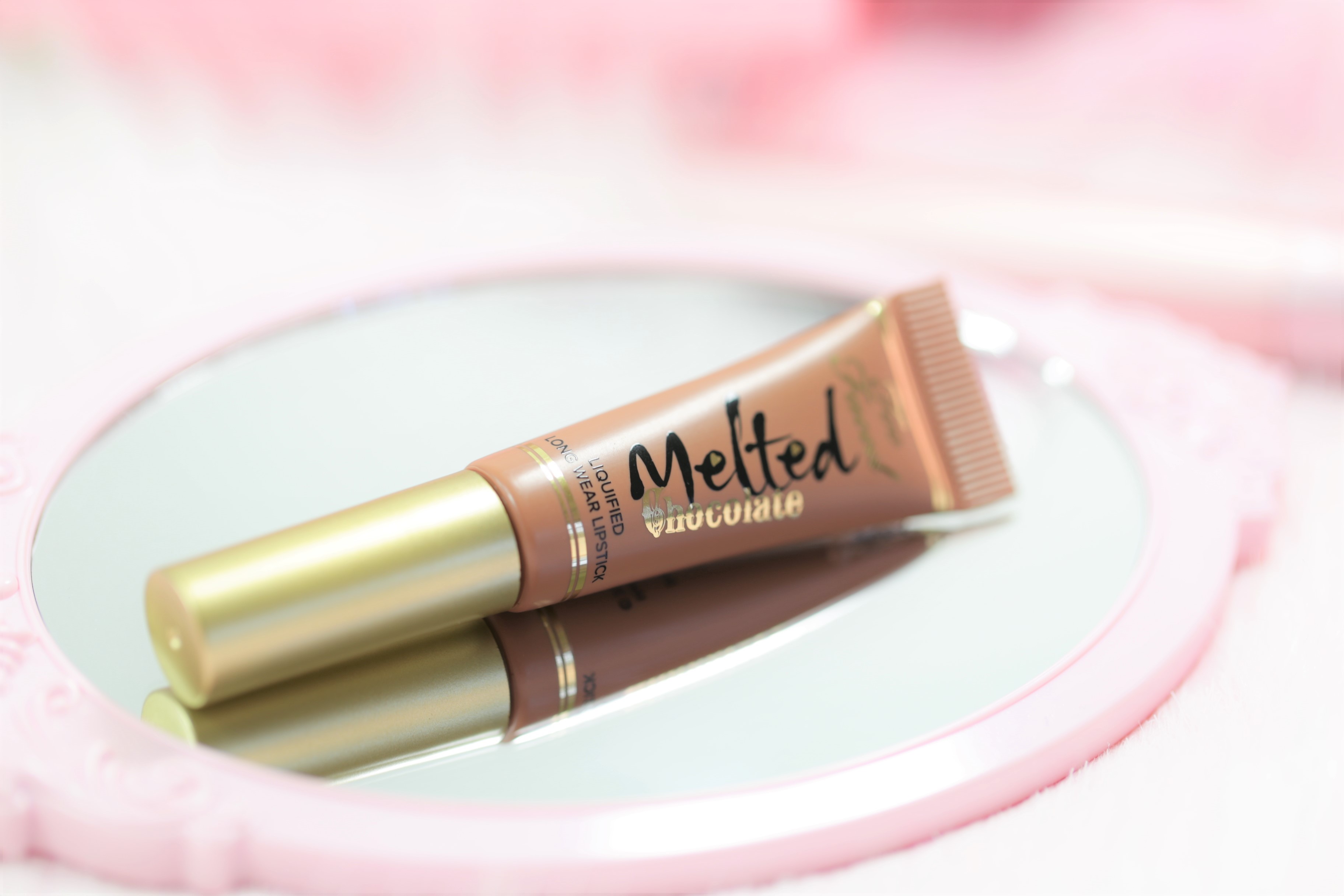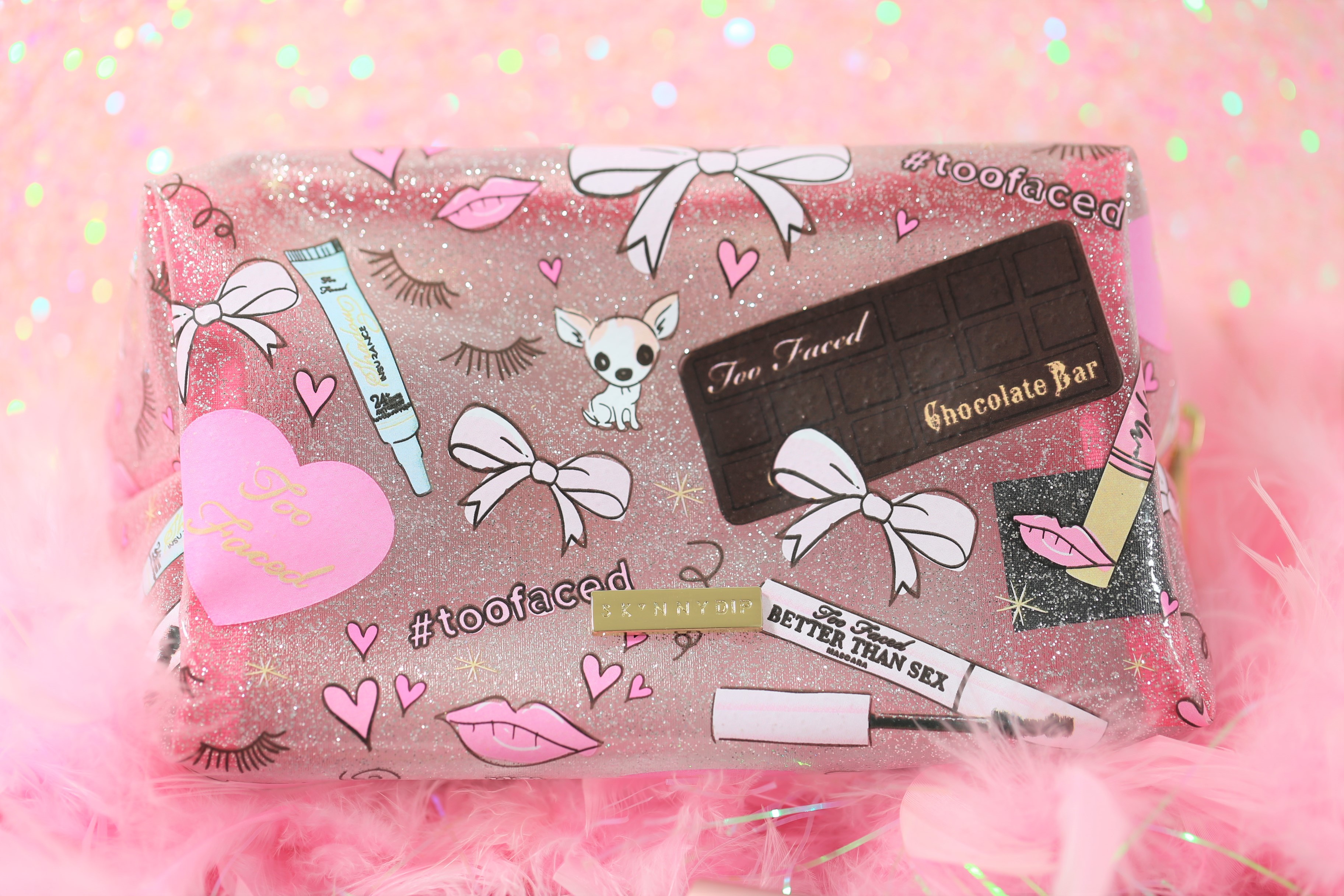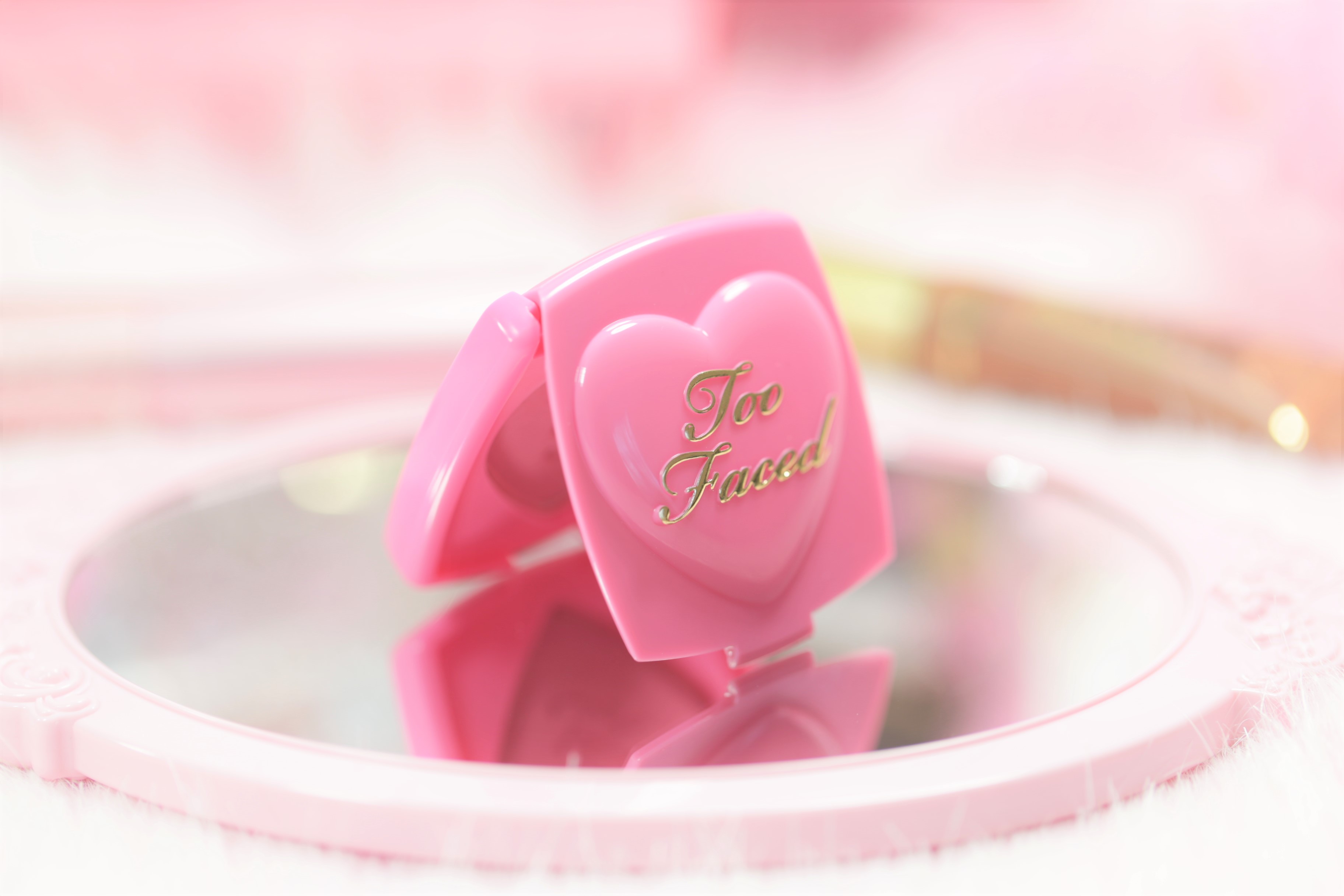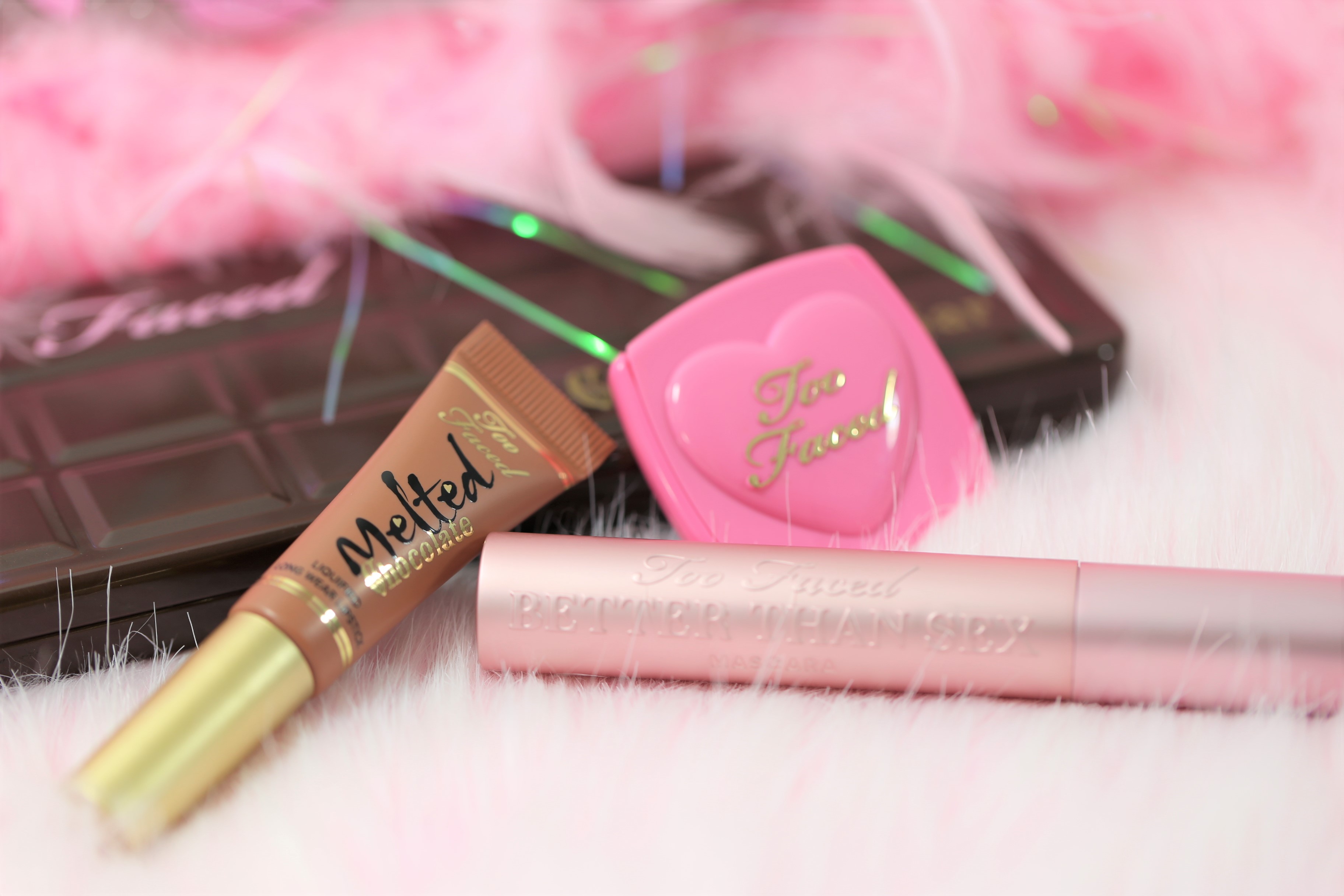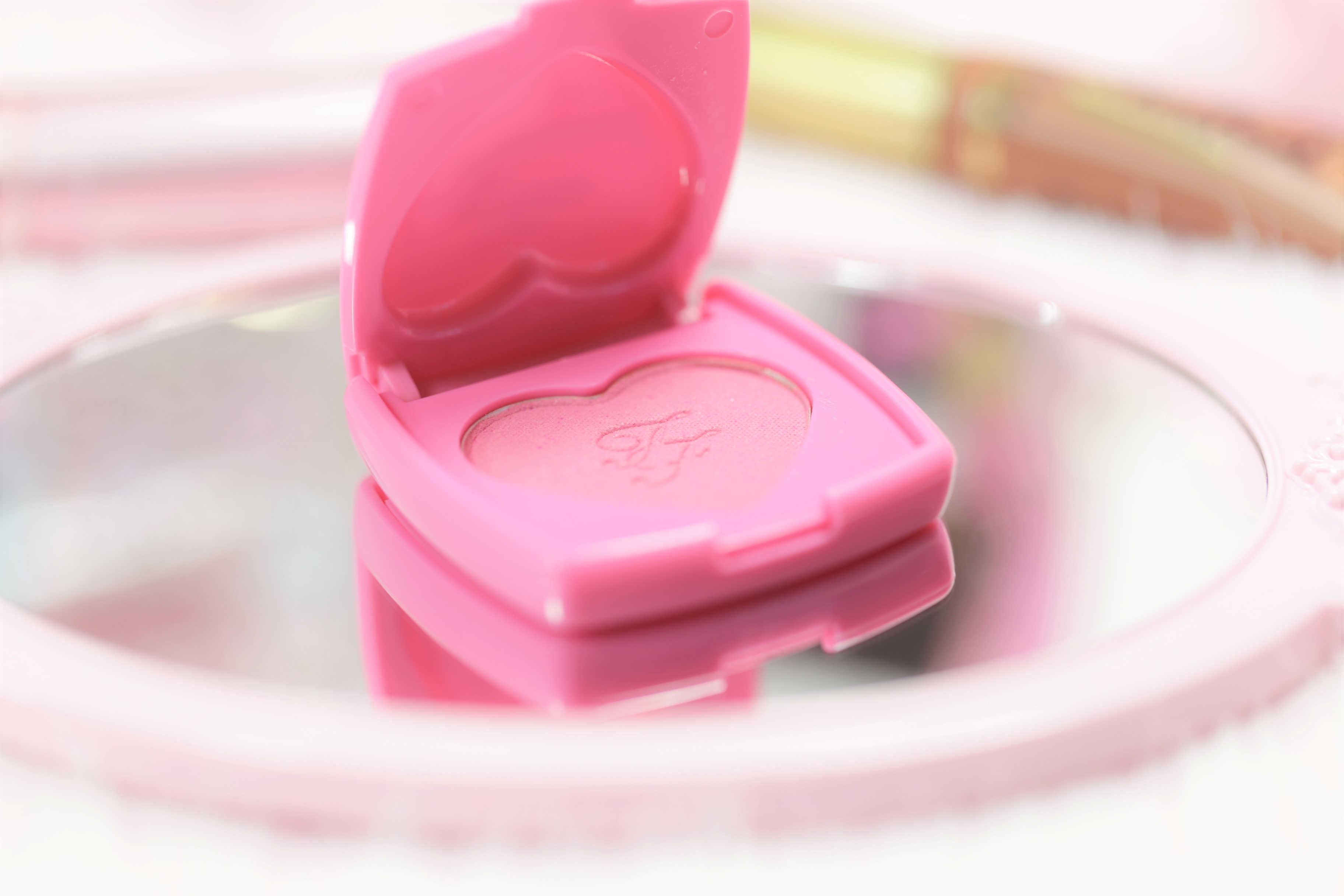 Whenever pretty brands like TooFaced and Skinny Dip get together, trust me, you don't want to miss this adorable collaboration.  Whether you follow me on Instagram or have seen some of my SkinnyDip collection in my other post you know that I have a love for both of these brands.  So when I heard they were doing a collaboration called Love Lashes and Chocolate which included a super cute limited edition makeup bag, I was delighted.  Of course I couldn't wait to scoop up this lovely set and am so glad I did.
The day my package arrived I was sooo excited, and immediately ripped it open lol and fell in love with the infamous glittery special edition makeup bag.  Surprisingly it's quite large in size, and thankfully made with the same excellent quality as my other SkinnyDip pieces.  I just love the cute pattern of illustration-style bows, hearts, lashes, and TF products.
Inside this pretty cosmetic bag were four very practical and popular products, including two FULL SIZE best-selling products: Better Than Sex Mascara, and Chocolate Bar Palette.  Plus two mini-sized products: Flush Blush and Melted Chocolate Lipstick which are always nice for traveling or just to toss in your handbag.  I already have a mini Flush Blush, but I didn't have the Chocolate Bar palette, or the Melted Chocolate Lipstick and had just ran out of Better Than Sex Mascara so I will definitely be using all but one of the products included.  This Limited Edition set is a MUST in my book, whether you just love TooFaced makeup or simply want the adorable cosmetic bag, you should definitely go grab this set while you can.
Too Faced x SkinnyDip Love Lashes and Chocolate Set
Included in the set:
♥Mini Melted Chocolate Lipstick in Honey
♥Mini Love Flush Blush in Justify My Love
What do you think of this TooFaced + SkinnyDip Collaboration?
xo
Bloglovin | Facebook | Instagram | Pinterest | Twitter | Tumblr | Youtube