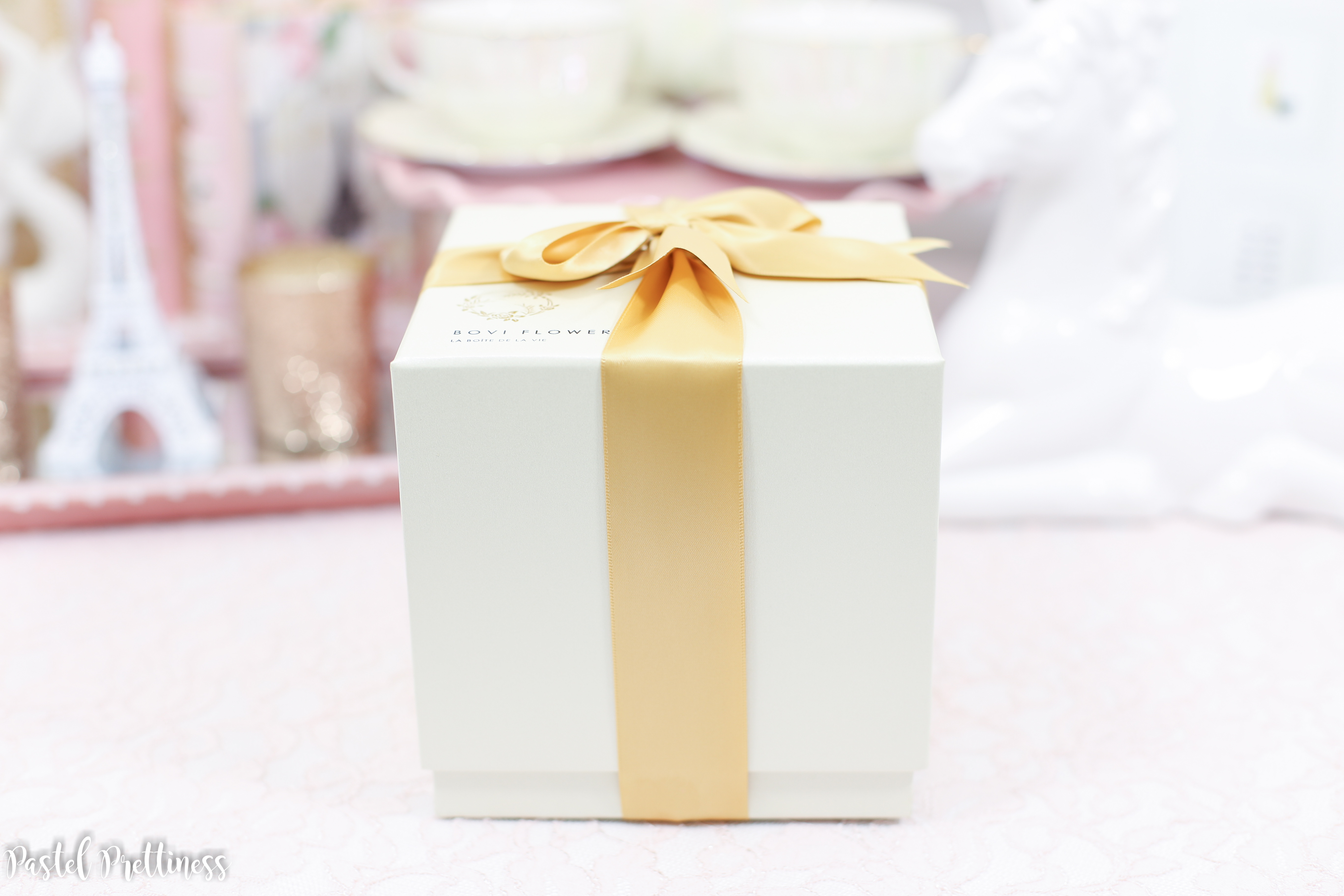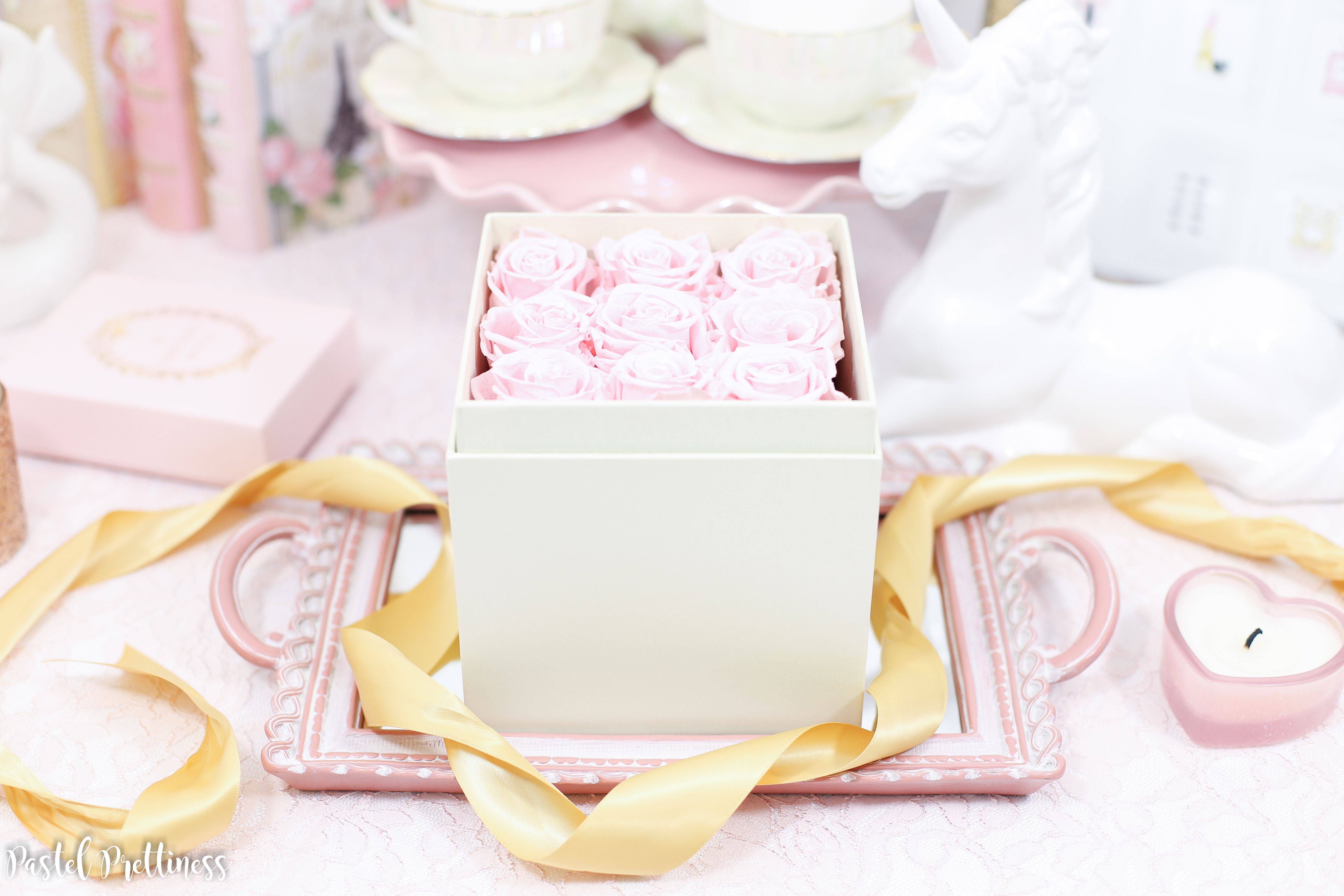 I've officially caught spring fever ladies, and have
the most beautiful roses in a box to share with you!
  I love the way that flowers, especially roses
always put a smile on my face.
That's why I am loving these gorgeous blooms from Bovi Flowers.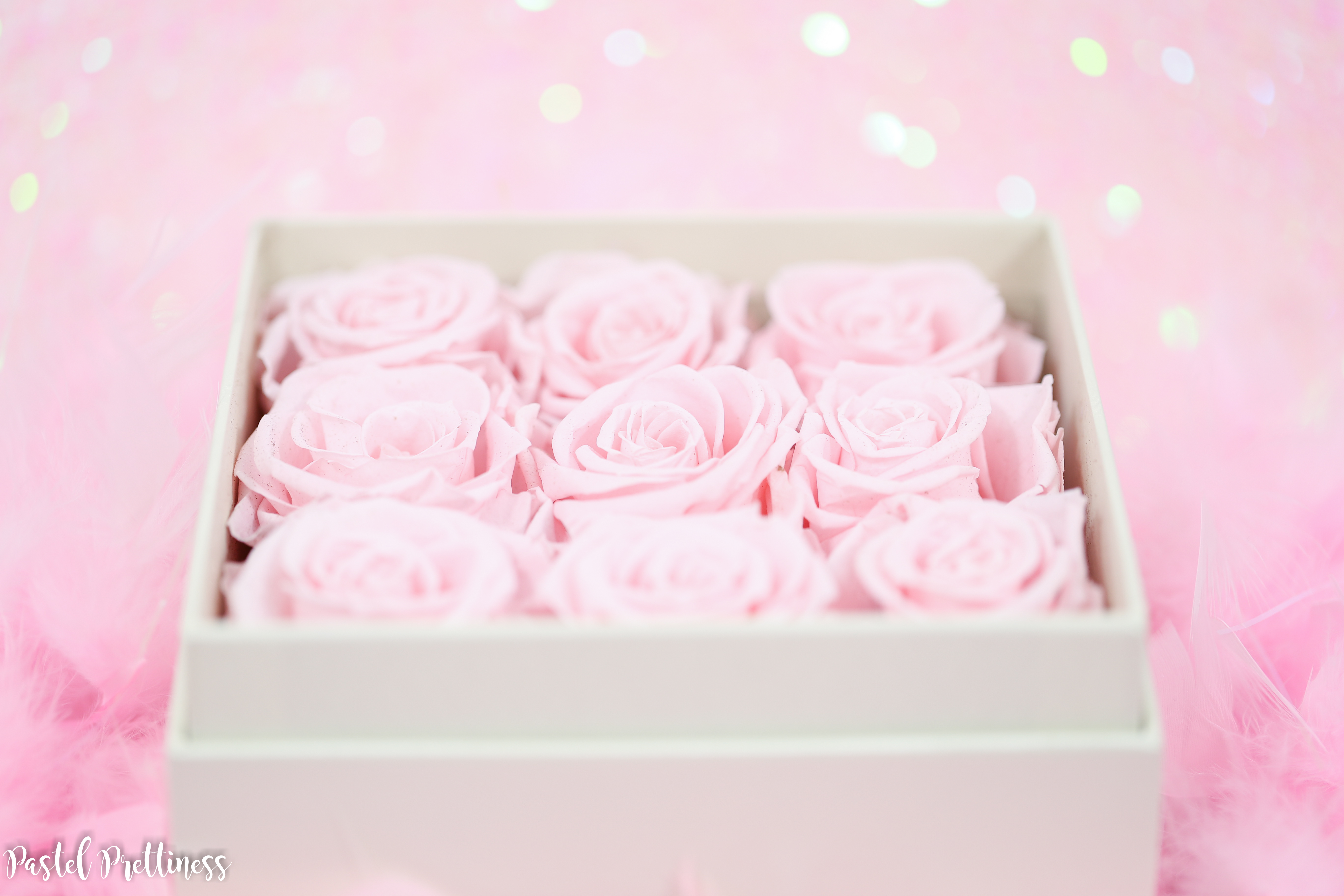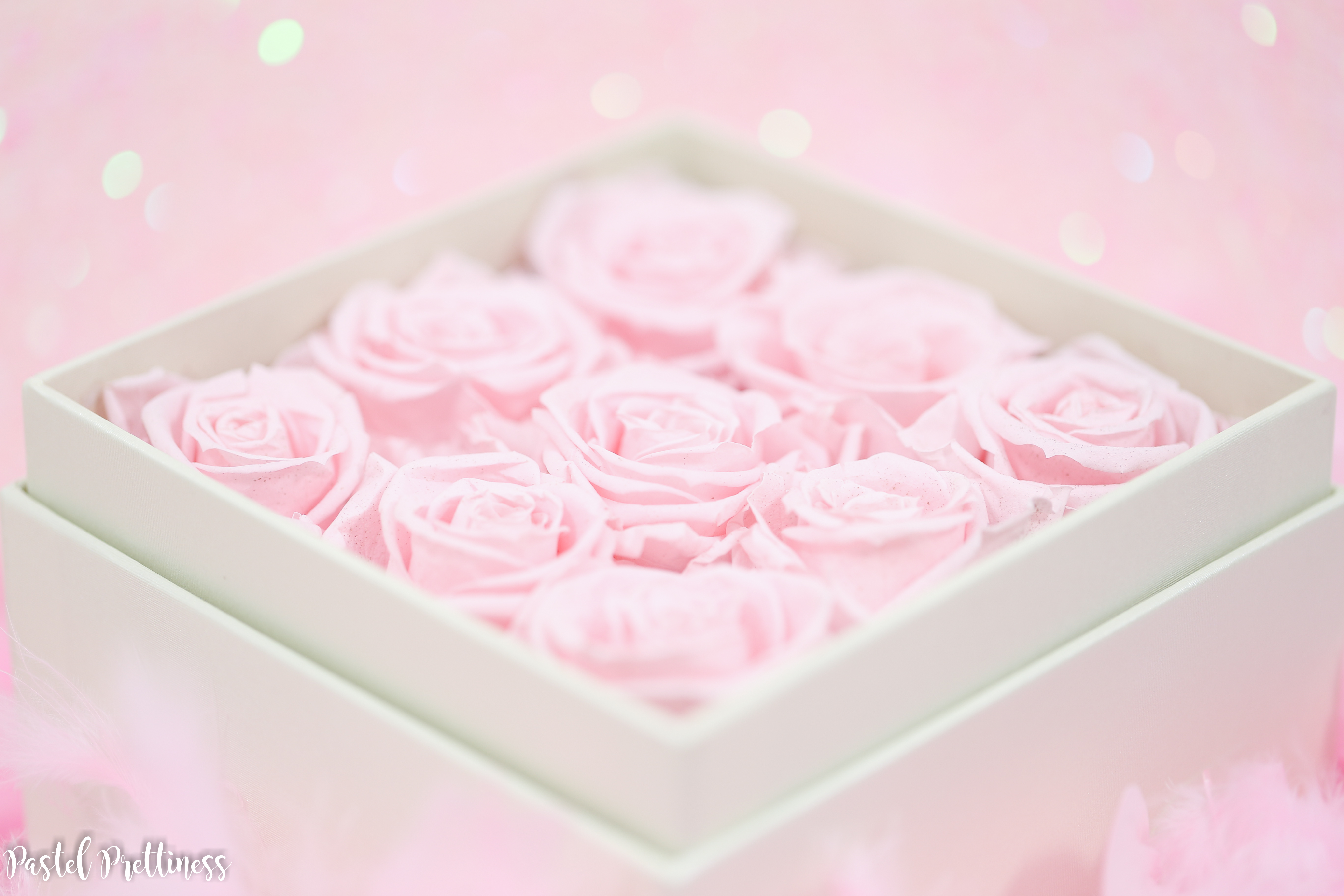 I've been dying to try everlasting flowers for a while now, so
with spring finally in the air, I thought it would be the perfect time
to treat myself to a pretty box of blooms.
Bovi Flowers has a lovely assortment of boxes, flowers and arrangements.
 Being the pink lover that I am, I decided to get the ivory white box of pink roses.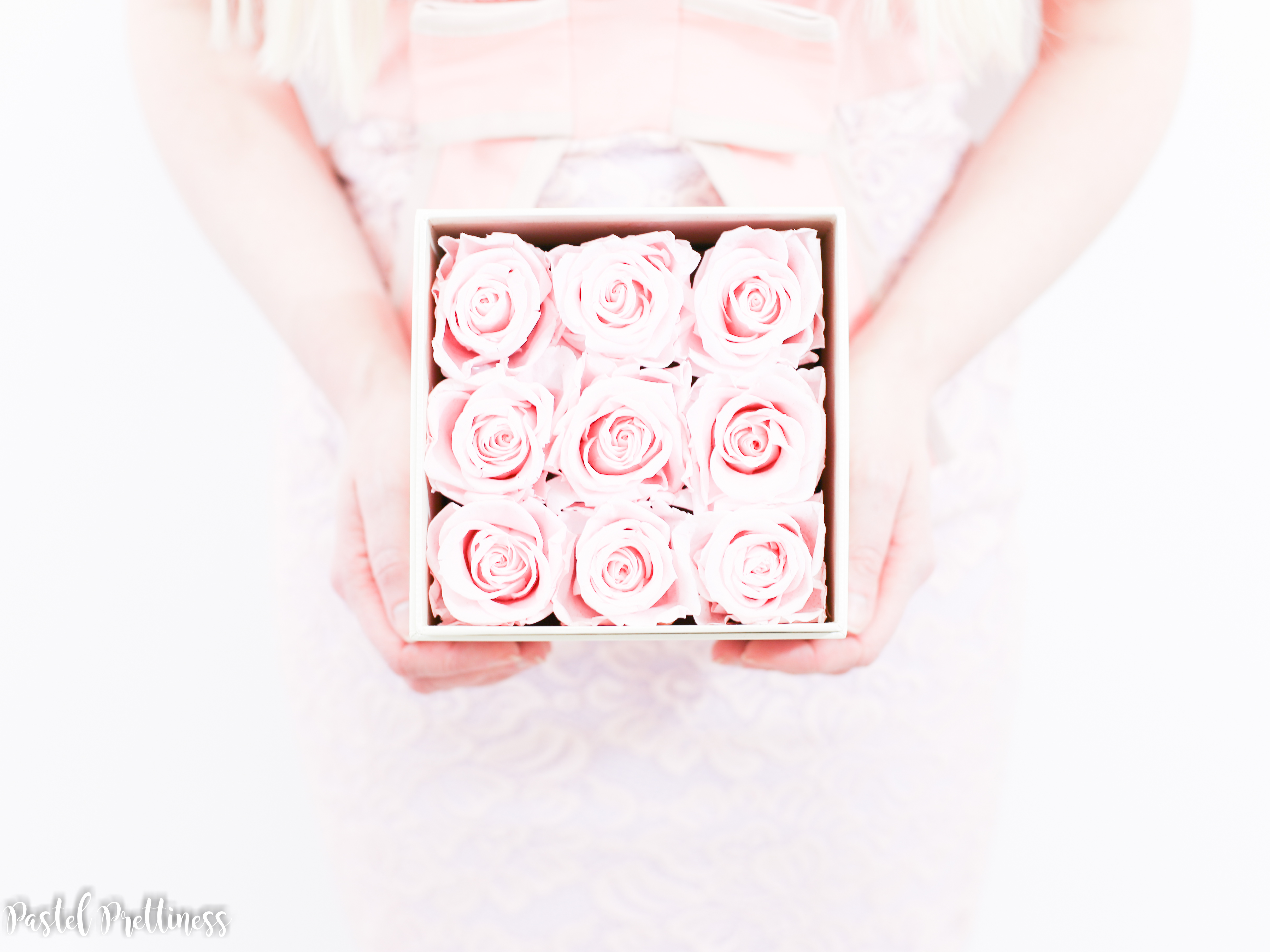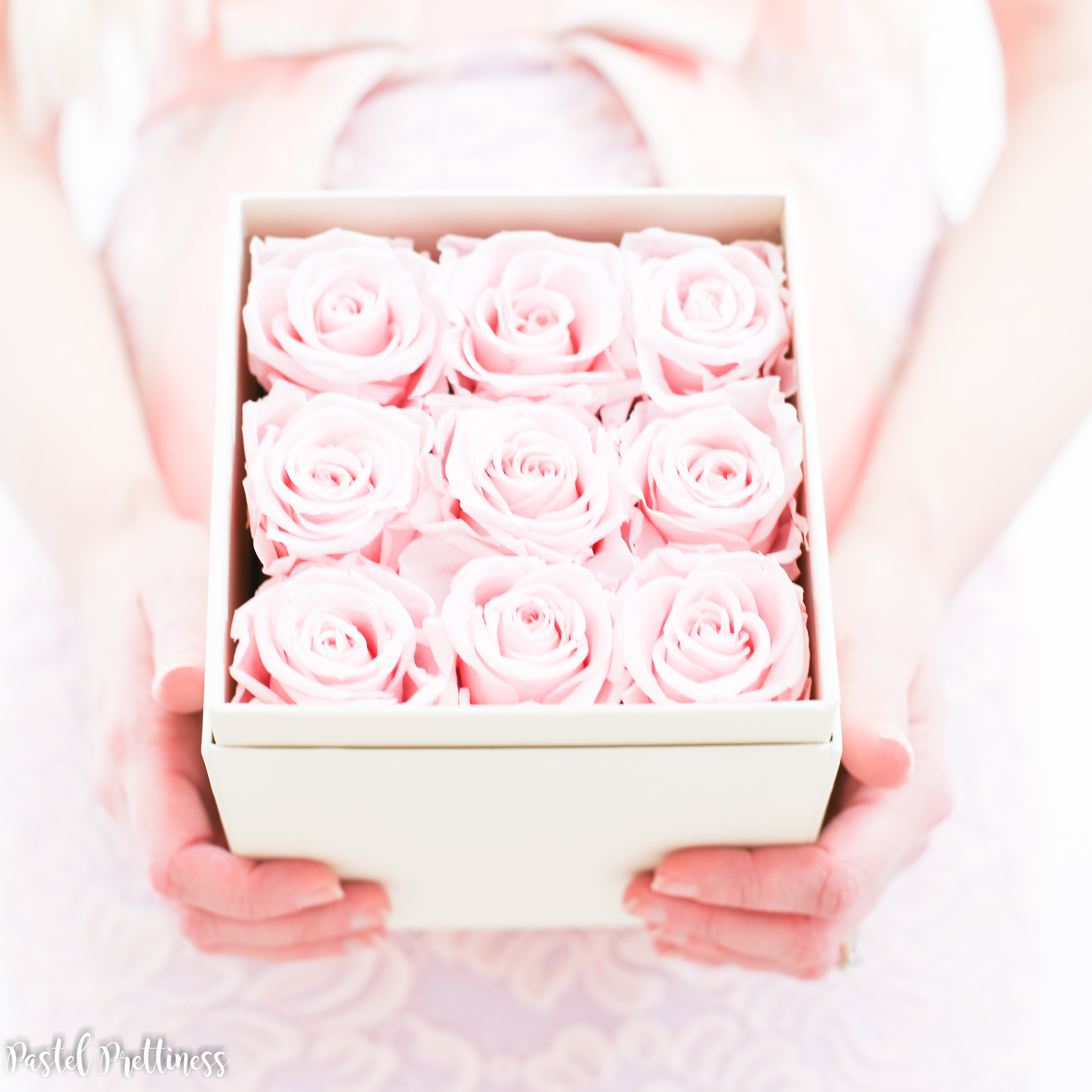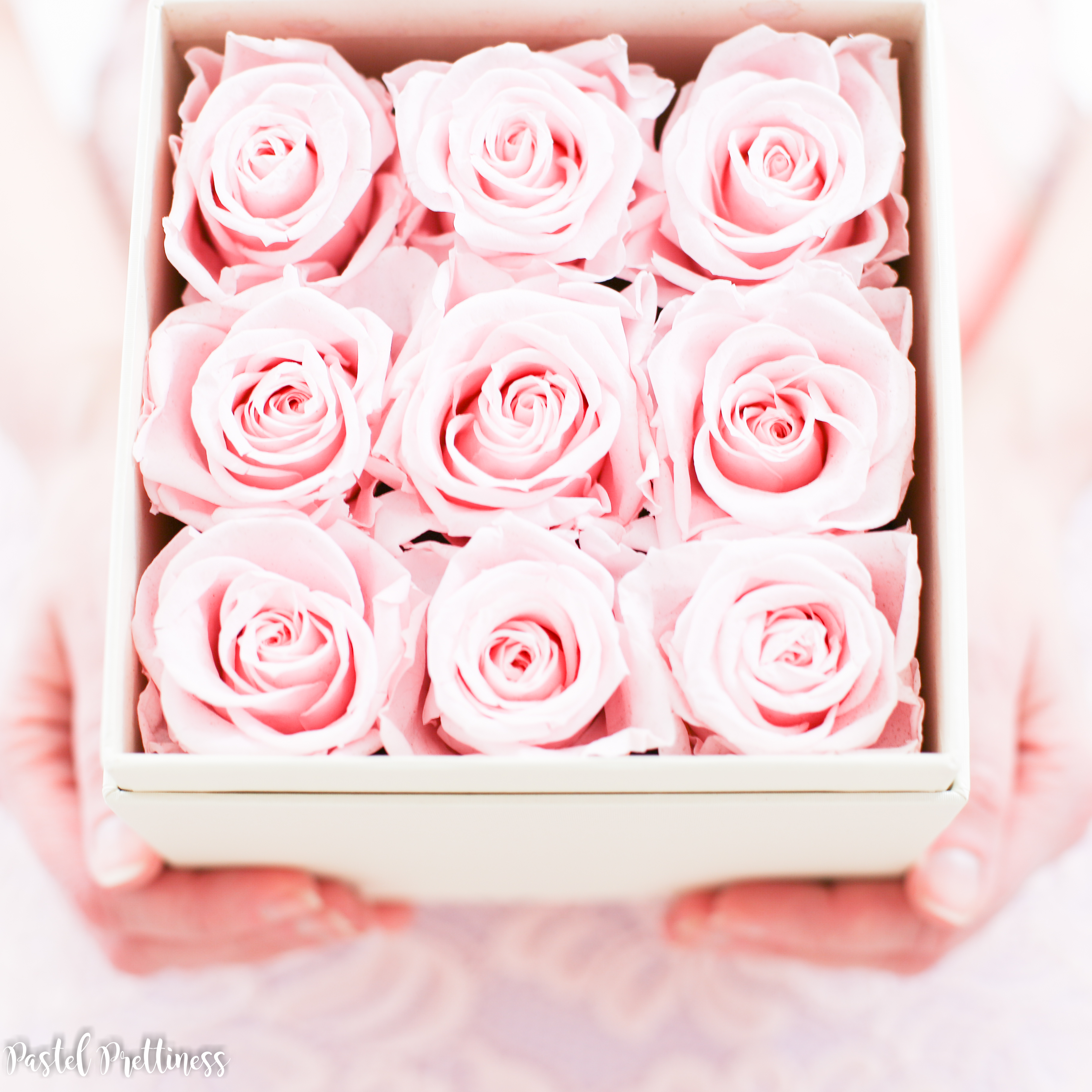 These particular bloom boxes are truly something special.
They can last much longer than traditional one year eternity roses.
In fact, if you keep them out of direct sunlight, free of water and humidity,
they can last up to THREE YEARS!!!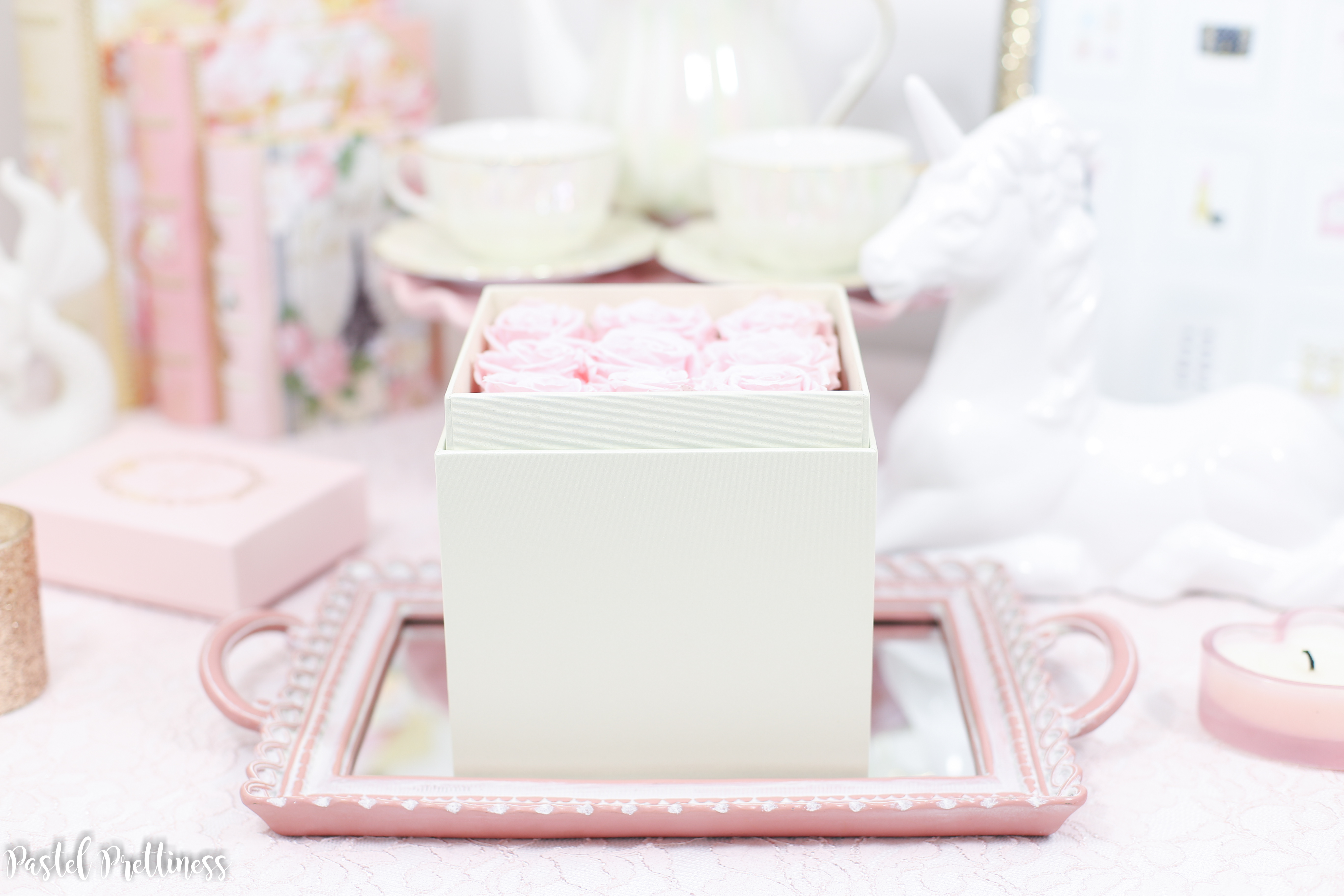 And don't worry about missing the lovely smell of roses.
Even though the flowers are obviously preserved,
they are infused with Jo Malone's Rose fragrance,
making the whole room smell heavenly.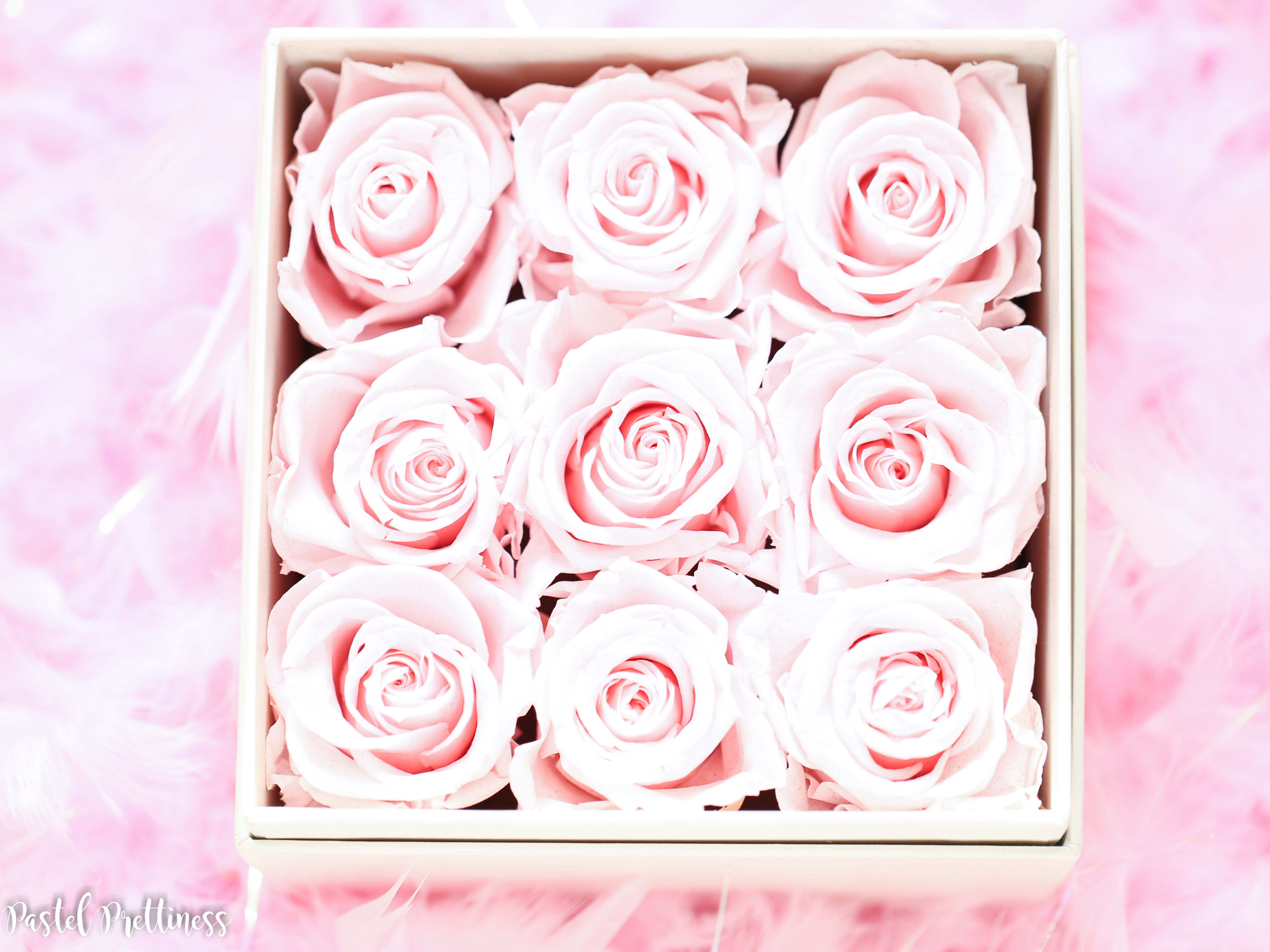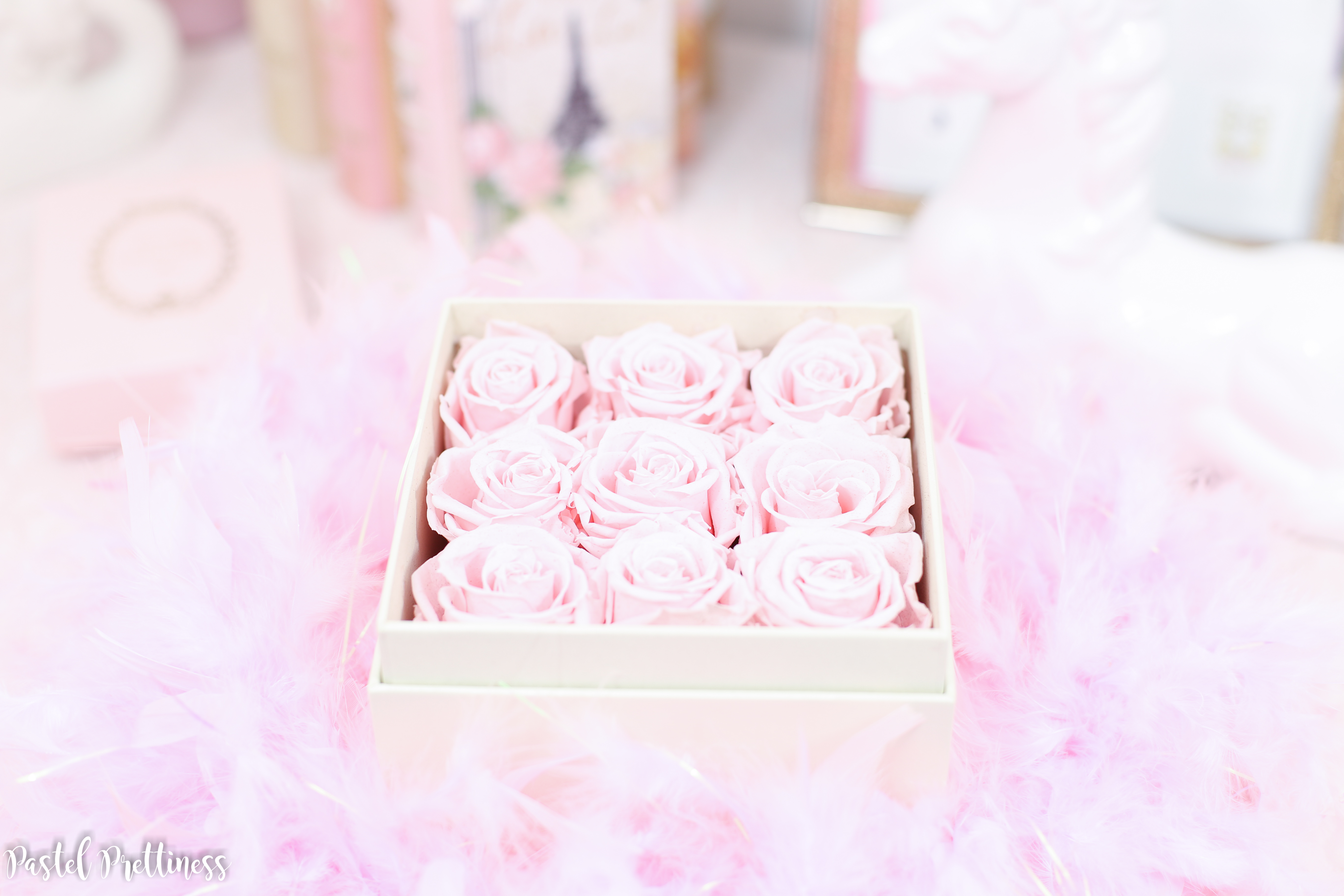 I alternate my lovely roses between a coffee table in our living room,
and sitting pretty on my vanity in our bedroom.
I just love the way they lift my mood and cheer me up.
The best part is that I will be able to enjoy them for several years to come!
You can get your own beautiful box of everlasting flowers here.
Hope you enjoyed, I will share more pretty things with you soon!!!
xo
Bloglovin | Facebook | Instagram | Pinterest | Twitter | Tumblr | Youtube