As the holidays get closer, I thought I would share some of my decor in hopes to inspire you to do some pretty decorating yourself.  This was the first year we decided to get an artificial tree, and I must say I absolutely love it. I love that it doesn't need to be watered and that the needles aren't falling off and getting everywhere. I chose a flocked tree because I wanted it to look realistic, but I wanted a softer look to compliment the blush pink and rose gold ornaments I got this year to decorate it.  It was really easy to set up, and I just love the way it looks with all the pretty trimmings. I got this gorgeous tree from King Of Christmas. You can visit their webpage here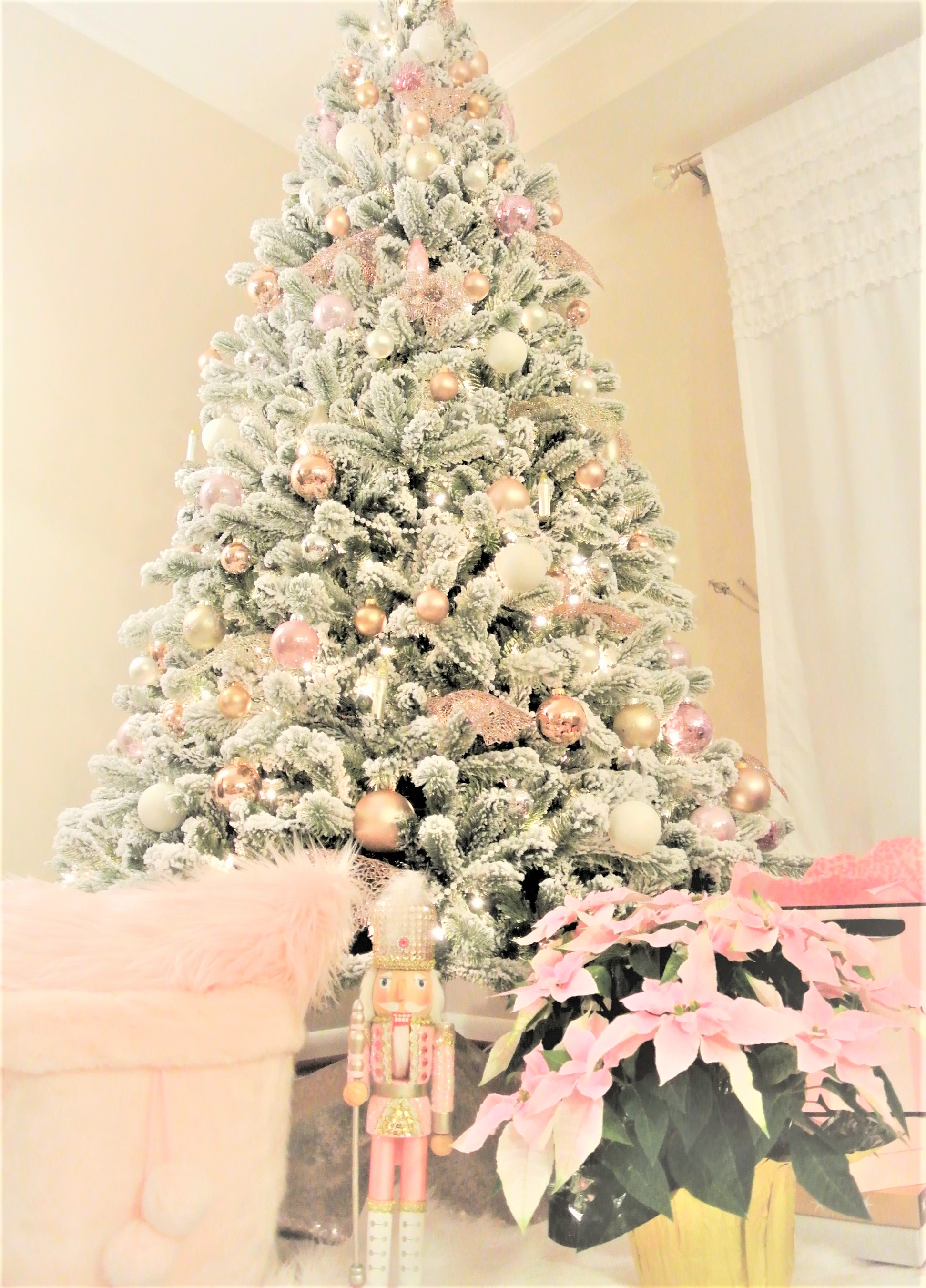 Here is where you can get your own   Christmas tree    Garland   Pillow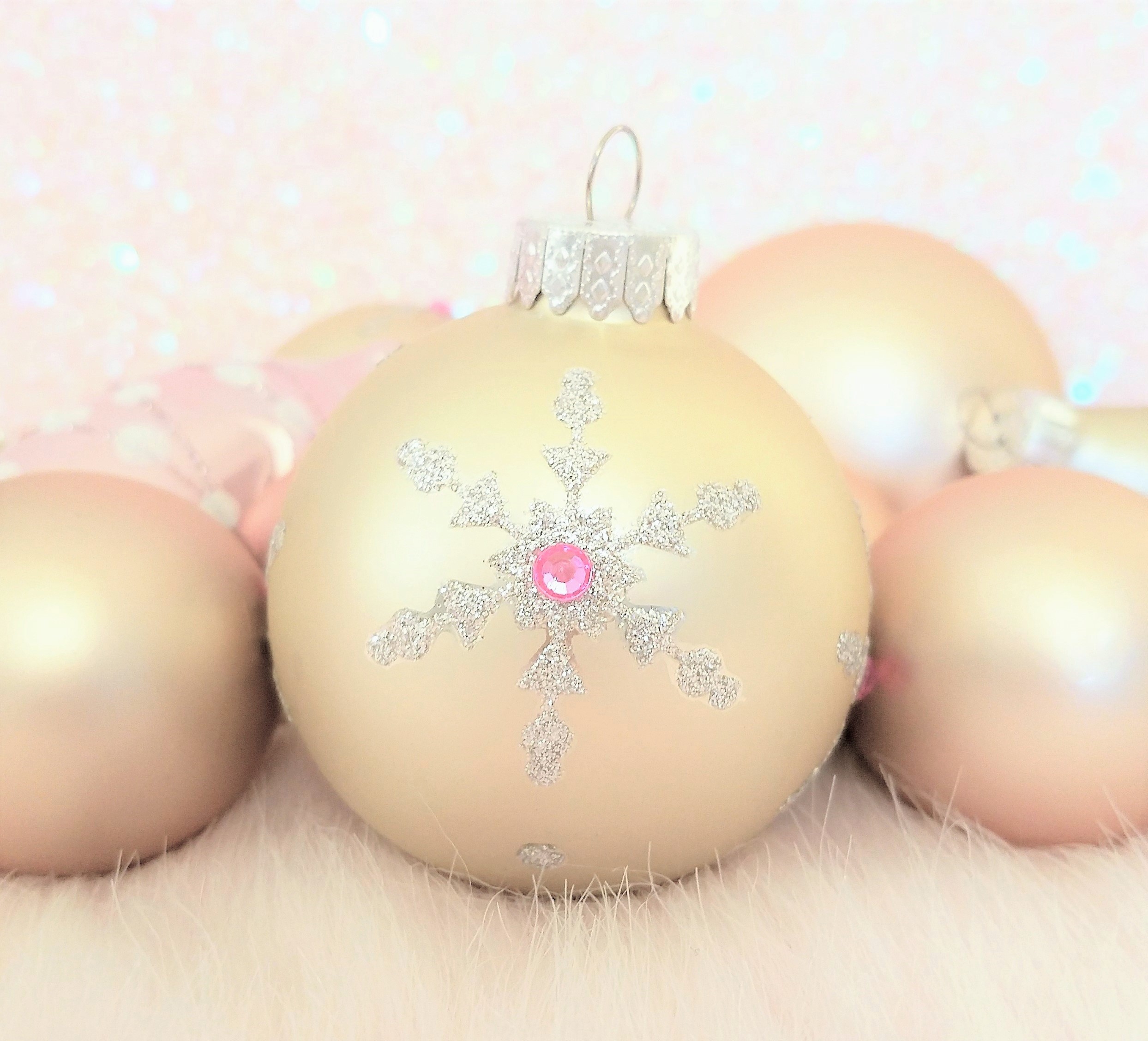 I chose these soft gold and pink ornaments to make my tree have a romantic vintage feel.  I thought the different shapes were nice to mix it up and I just loved the glitter snowflakes, they really added sparkle.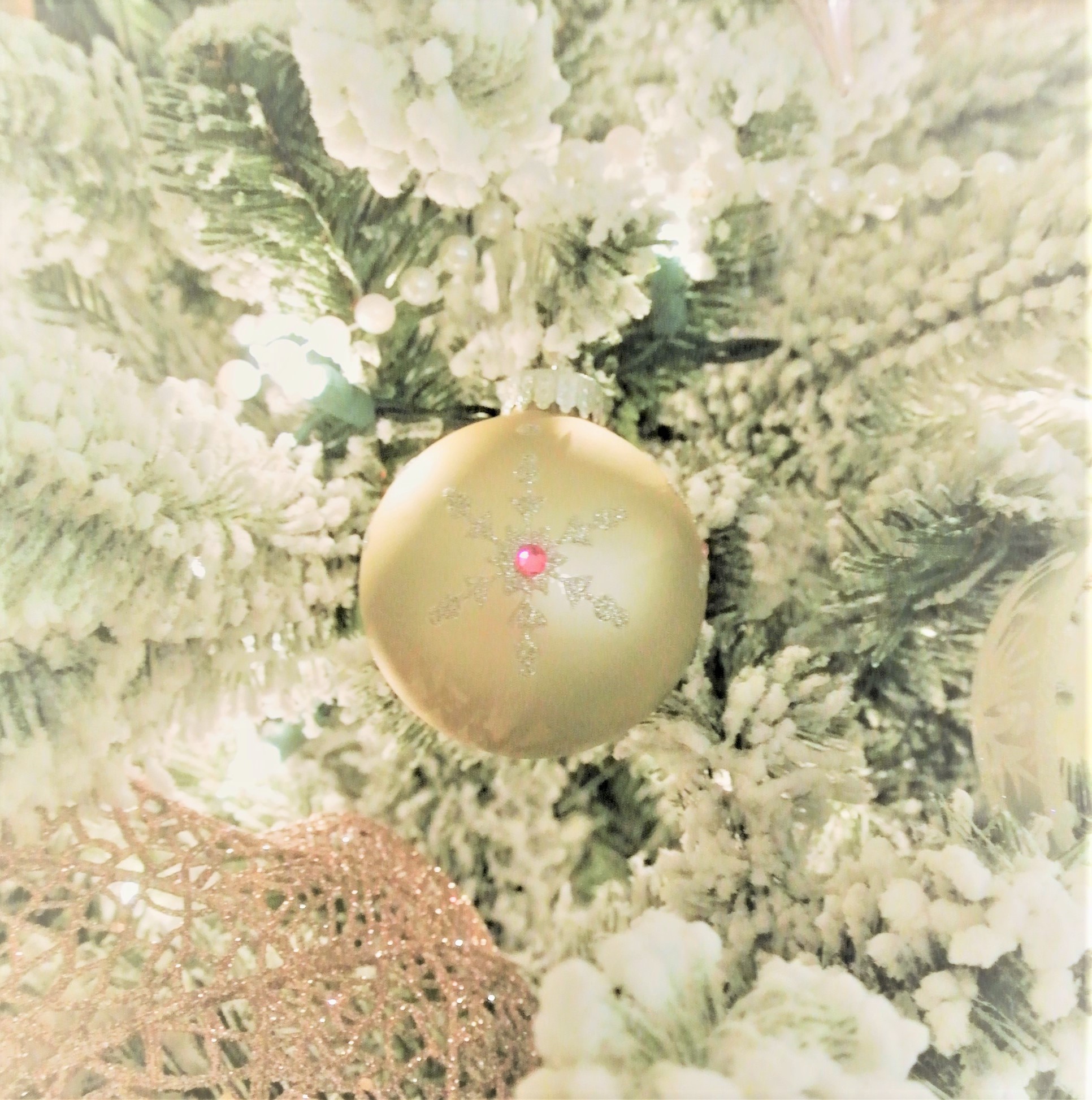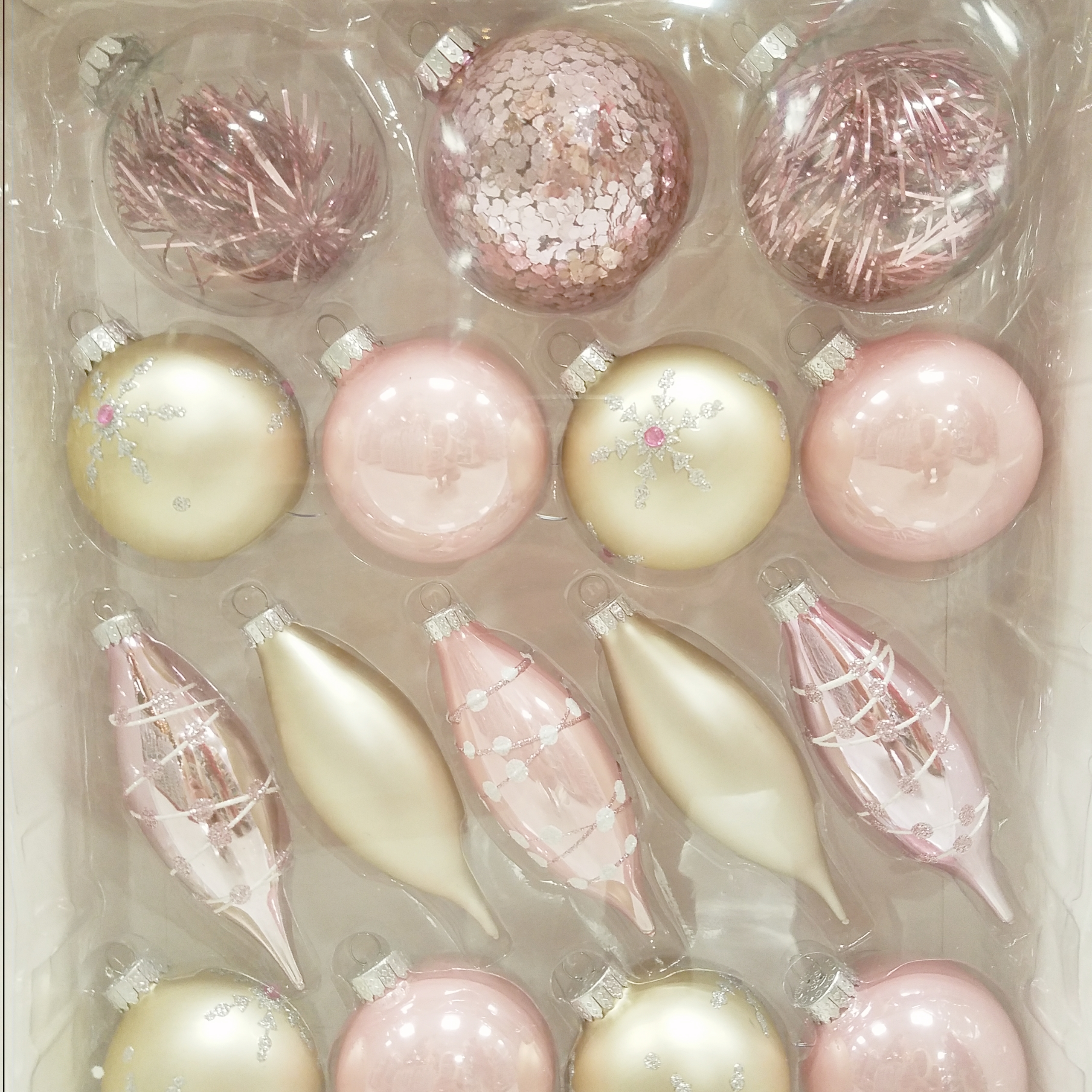 At Michael's Store I bought pearl strand garland and glittered leaves to add as accents. I love how it turned out. They are sold out of the pearls currently, but I found some similar garland at Hobby Lobby you can get here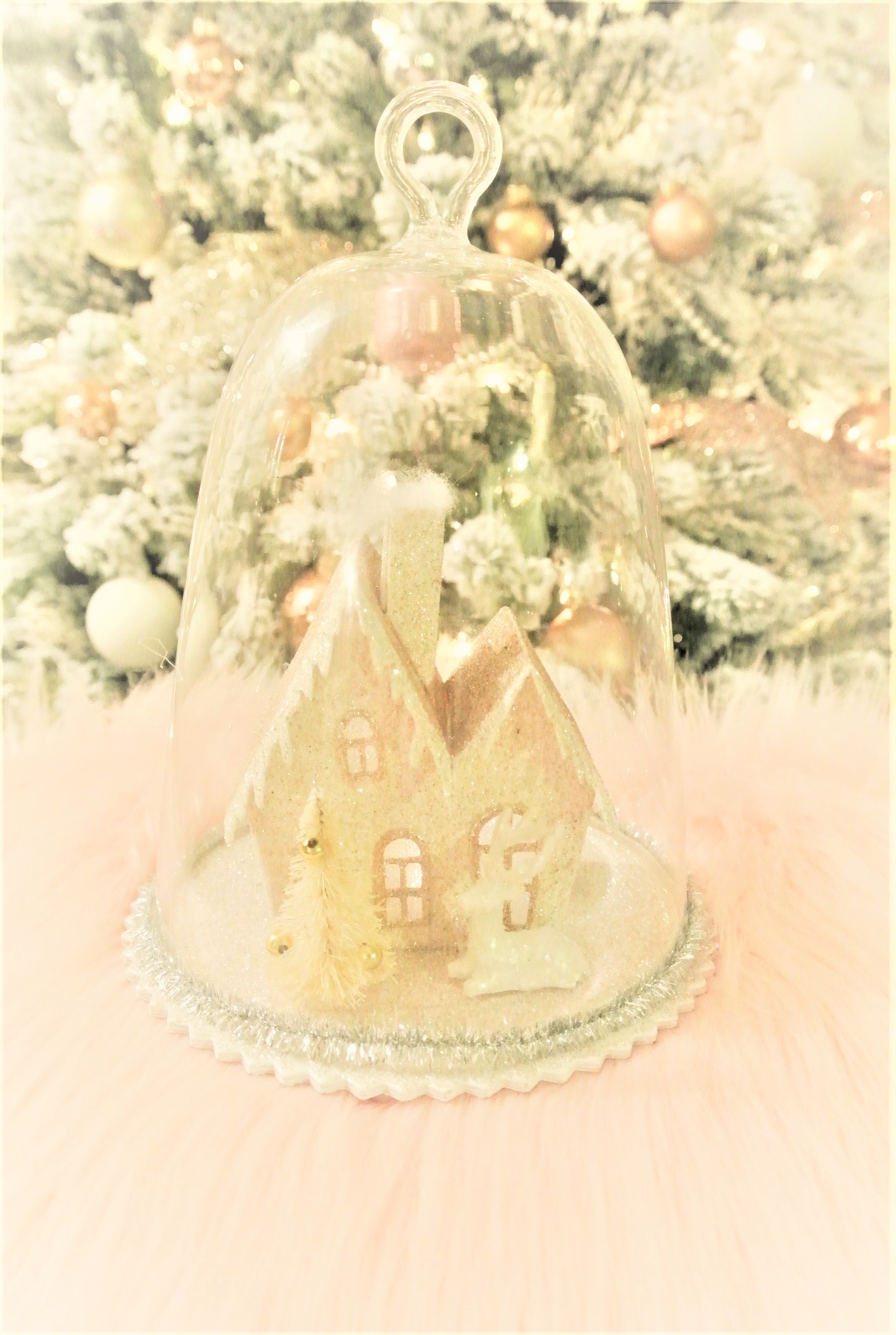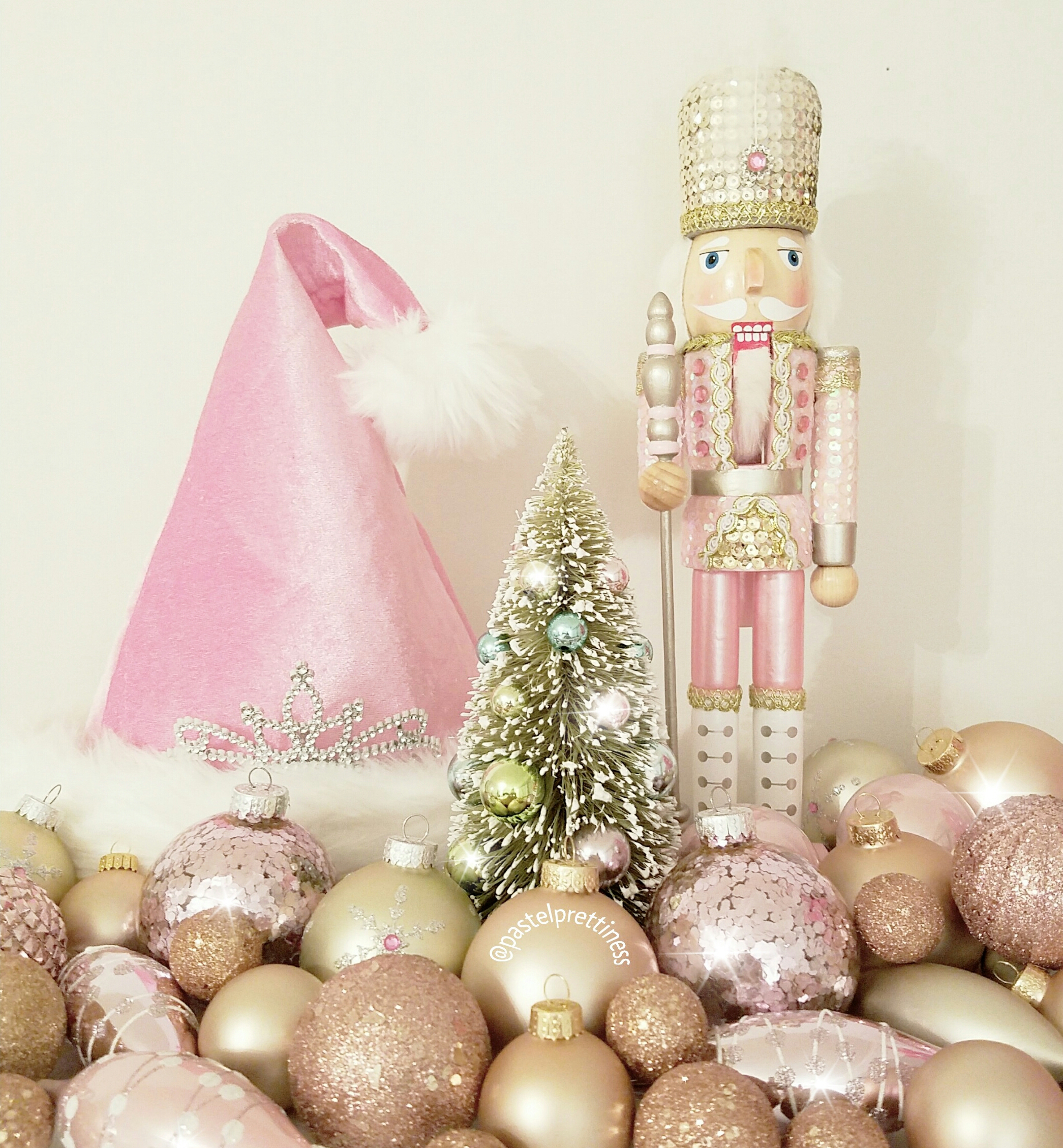 I added some other touches of pink as well, like this fluffy pillow and my "Princetta" which I looked everywhere for and finally was able to get one at a local shop.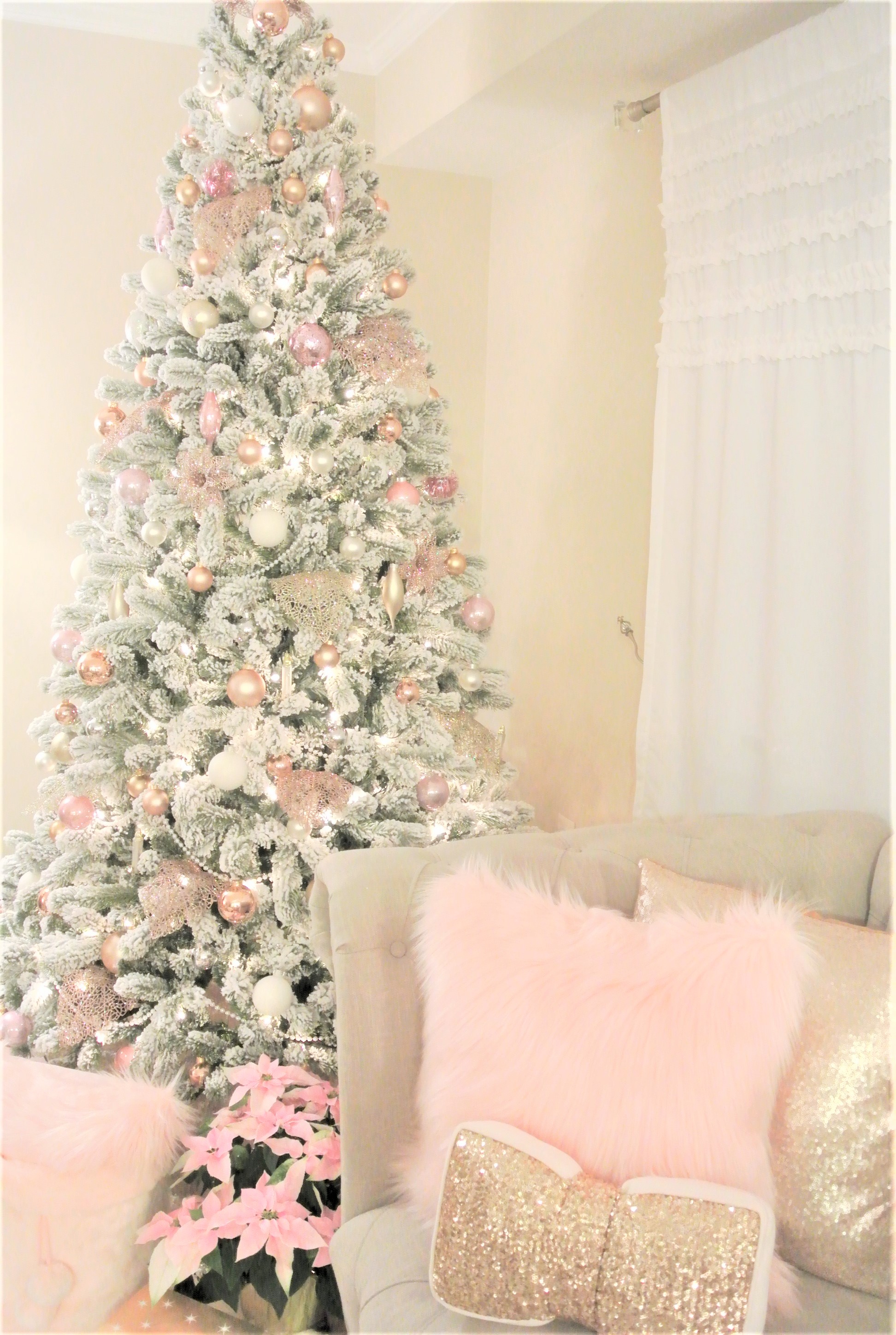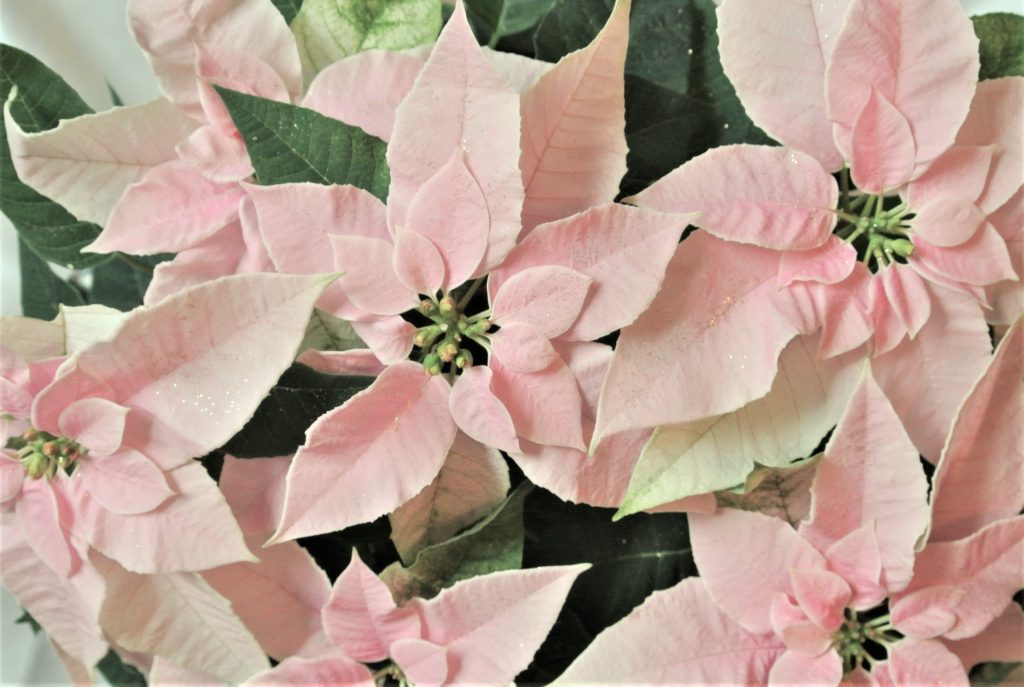 At Anthropologie I found these gorgeous pink and gold candles which a festive pink touch and also smell delicious.
Pink Glam Nutcracker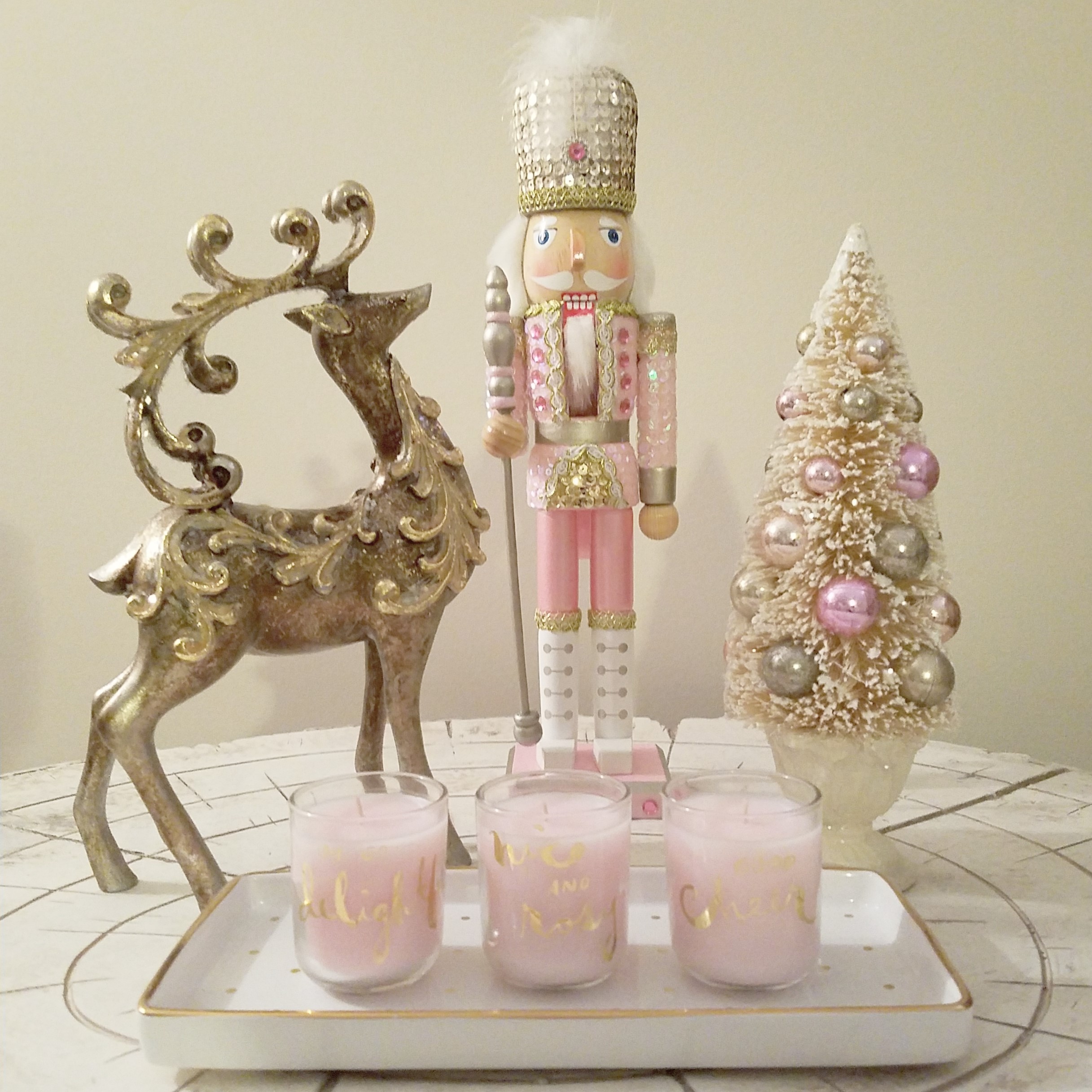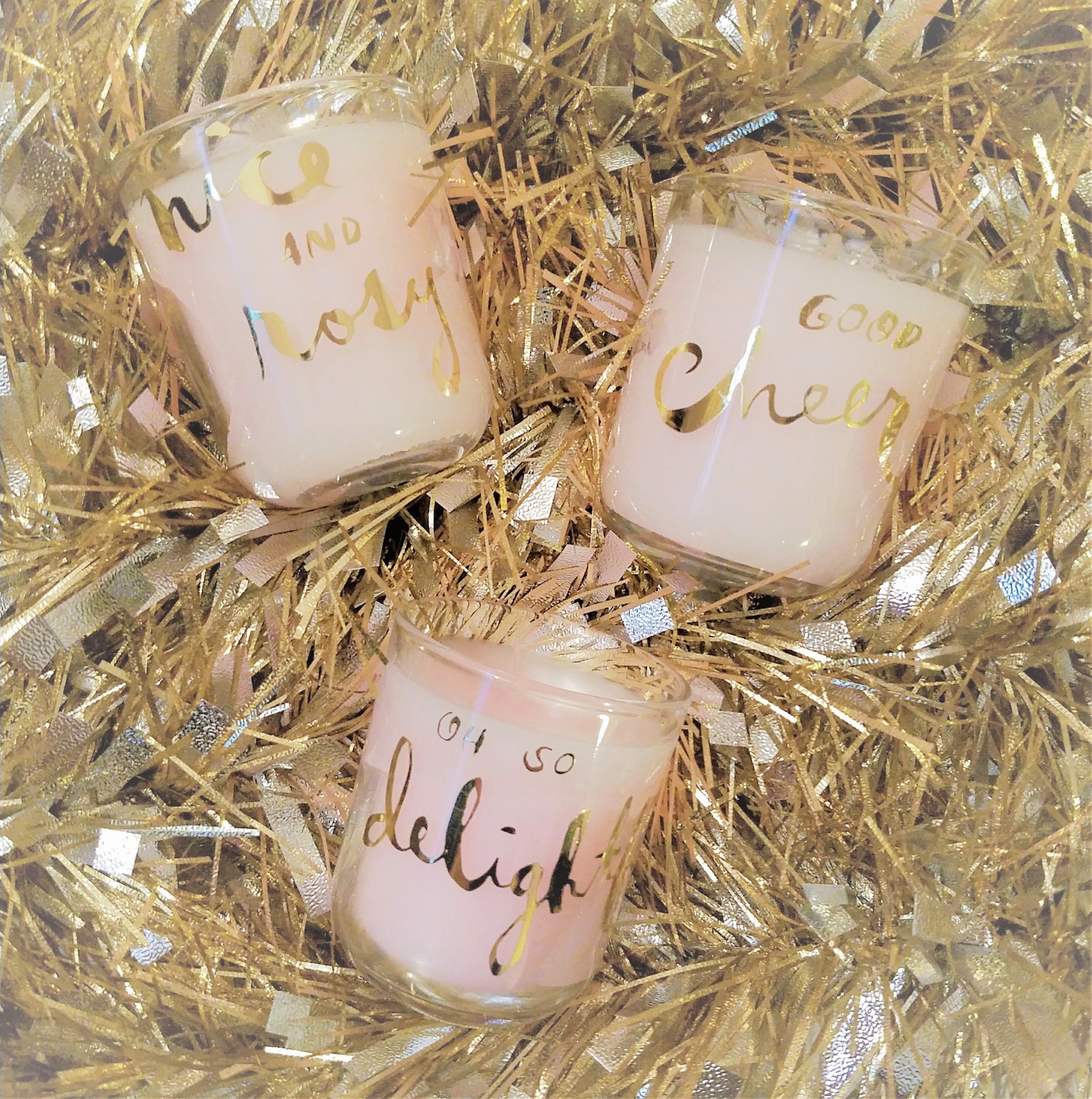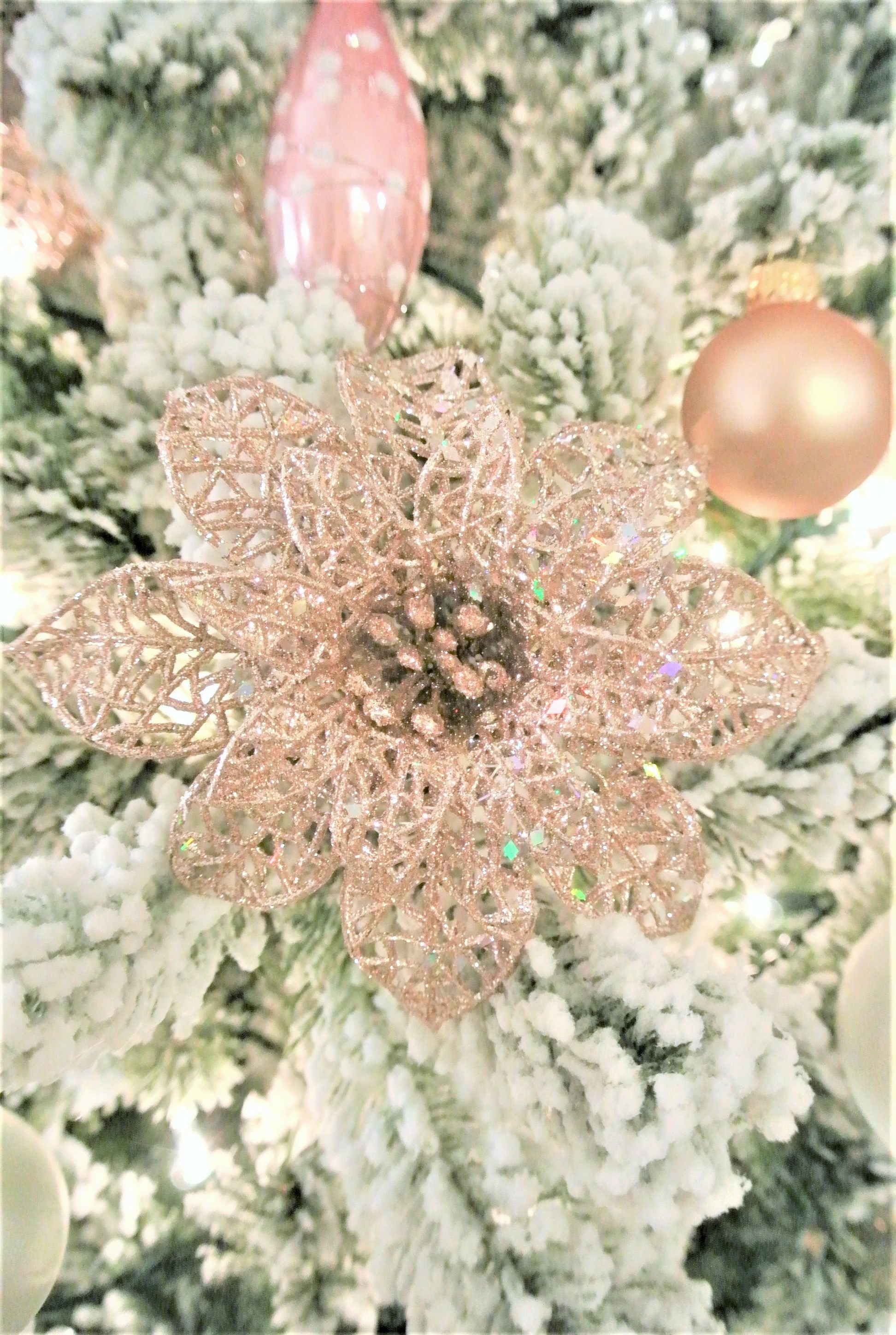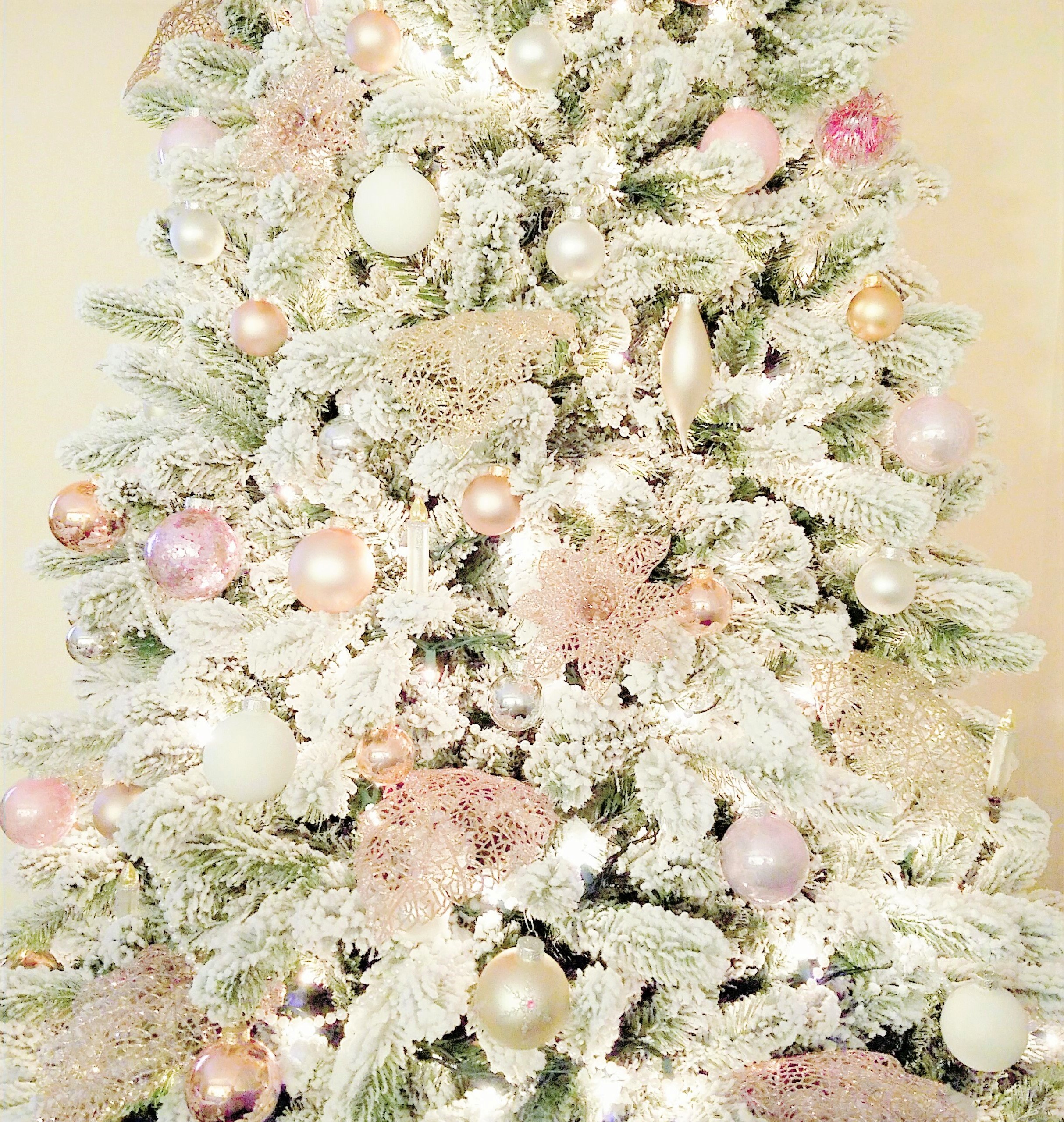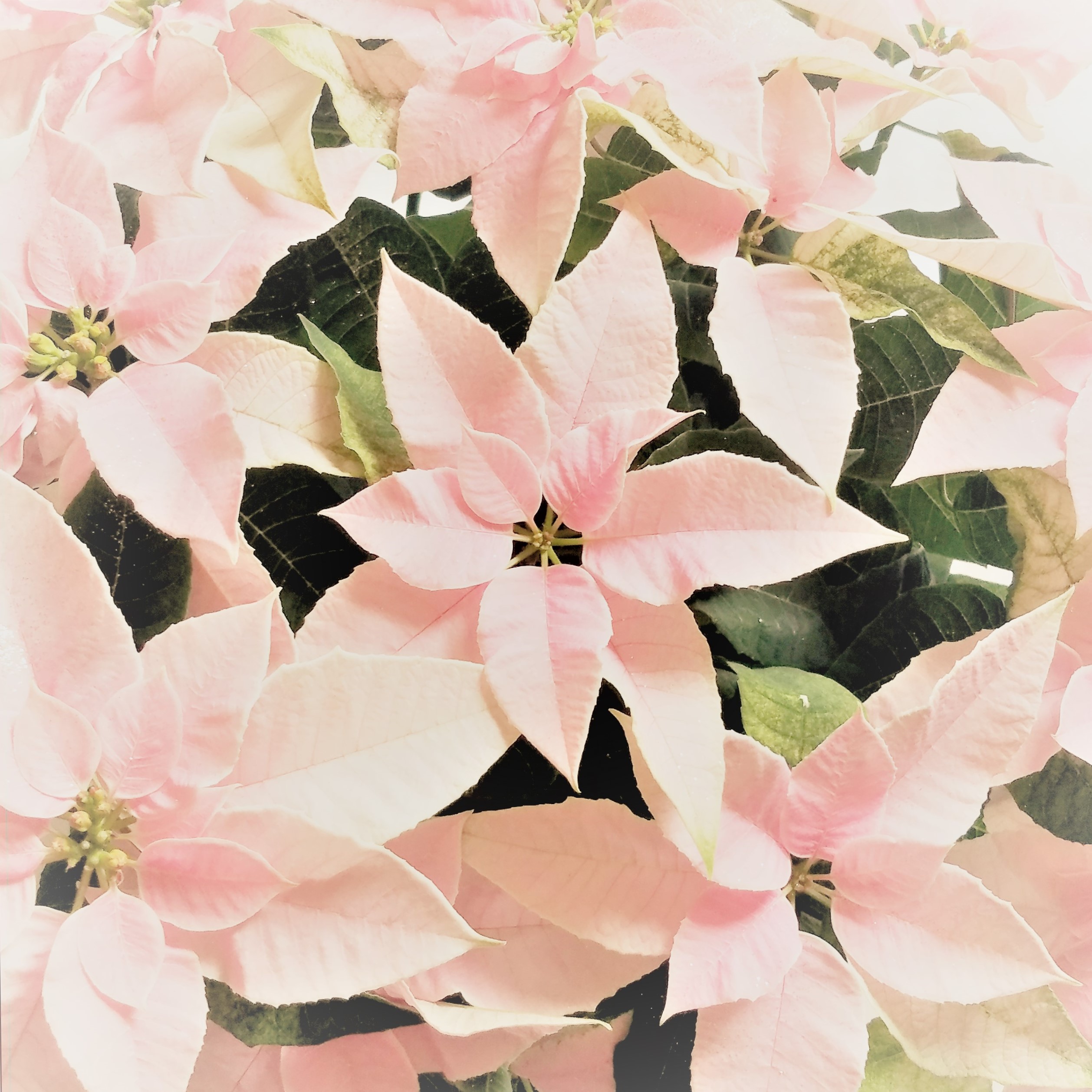 Here is my little Hot Chocolate Station and my gorgeous flocked wreath from King of Christmas.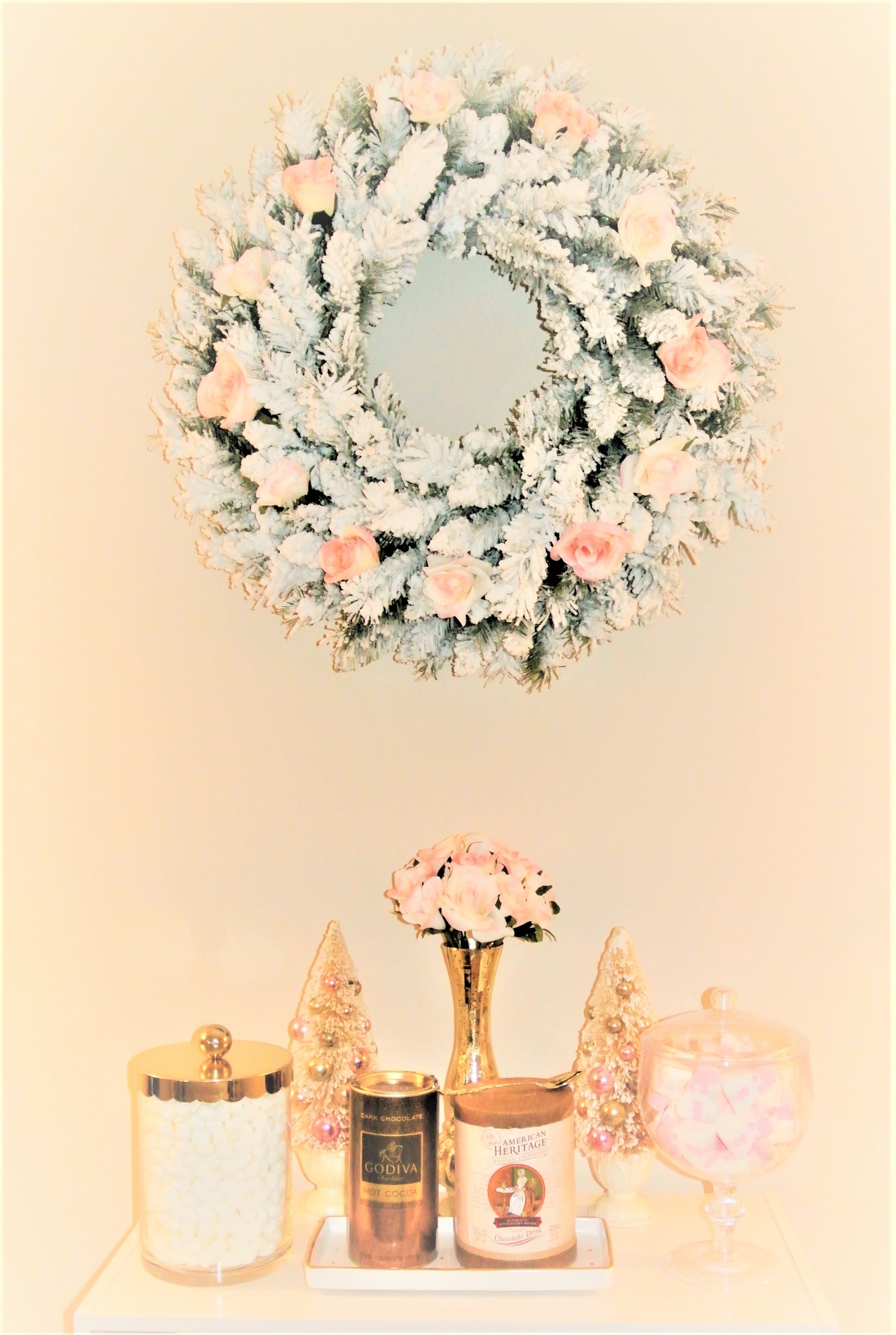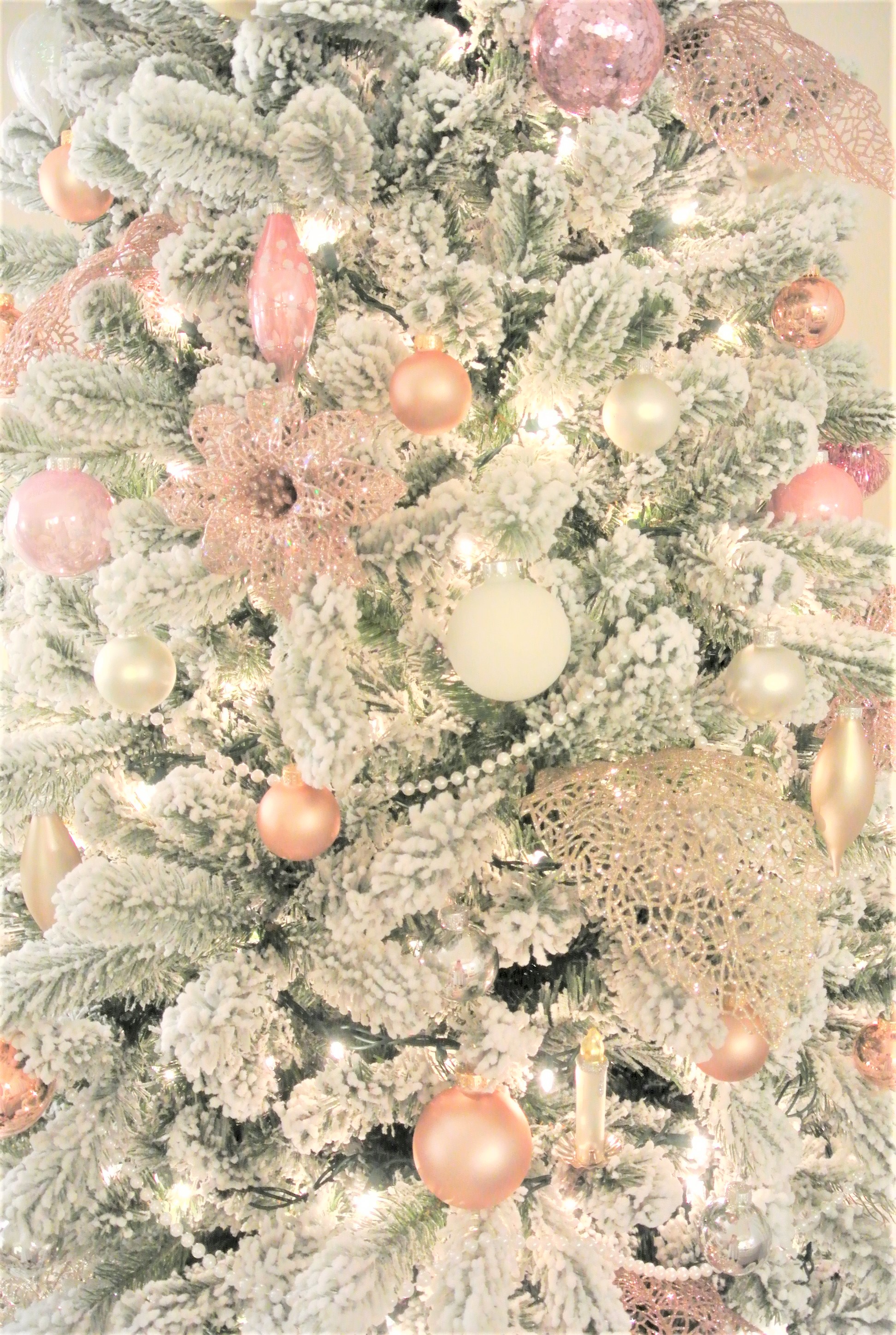 I also hung a beautiful pre-lit wreath in the window.  I love that it has a timer so I don't need to worry about turning it on and off everyday.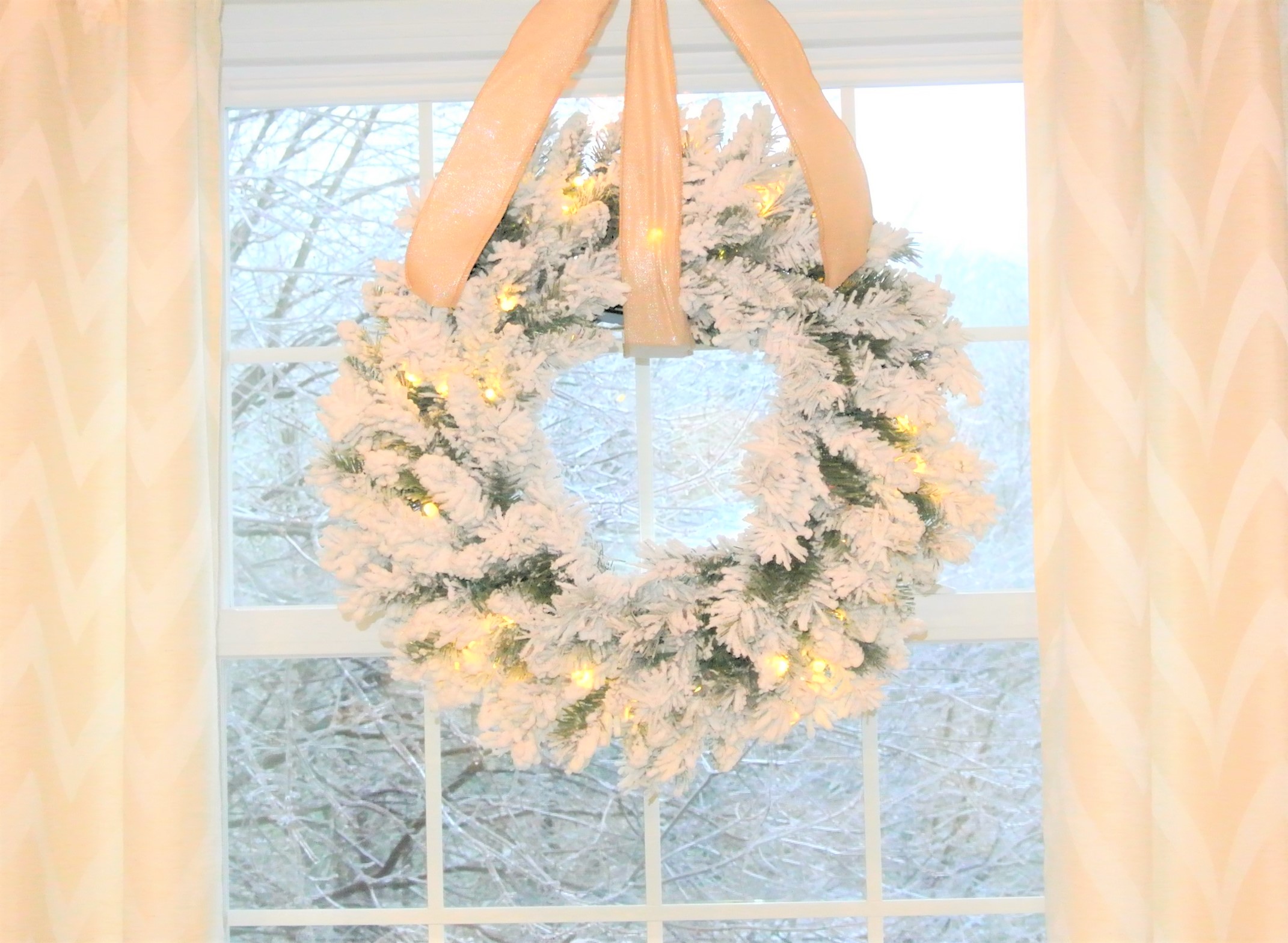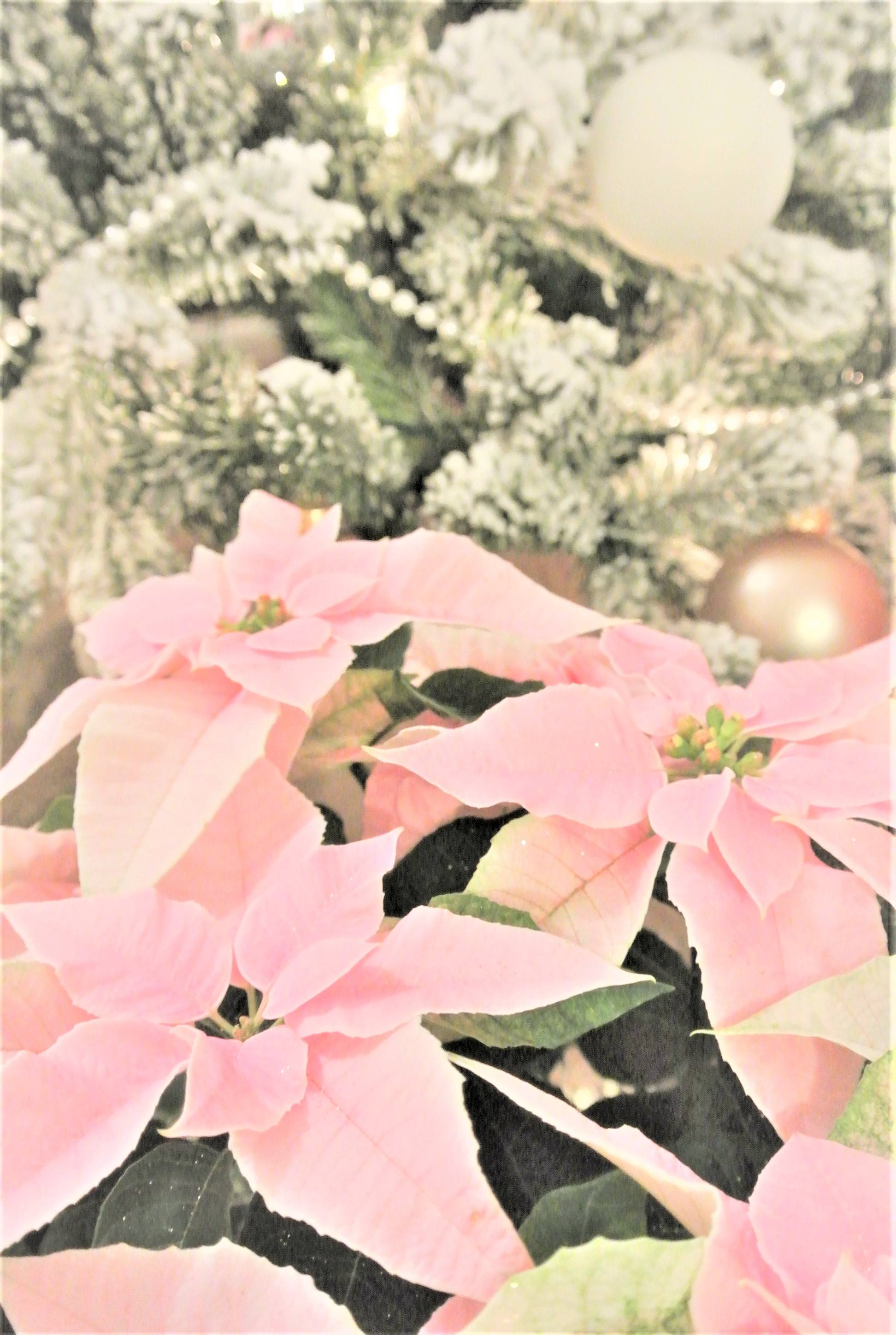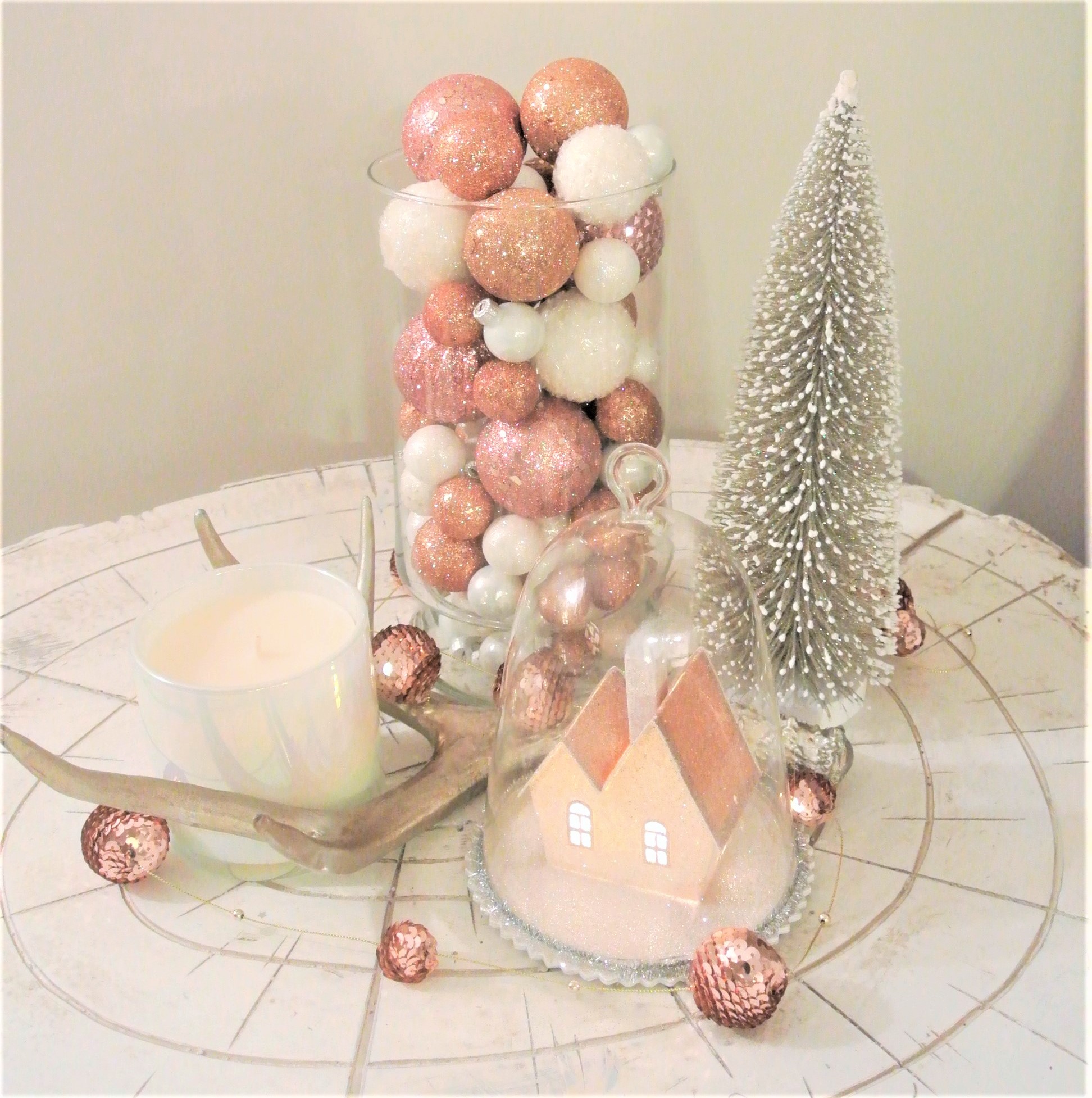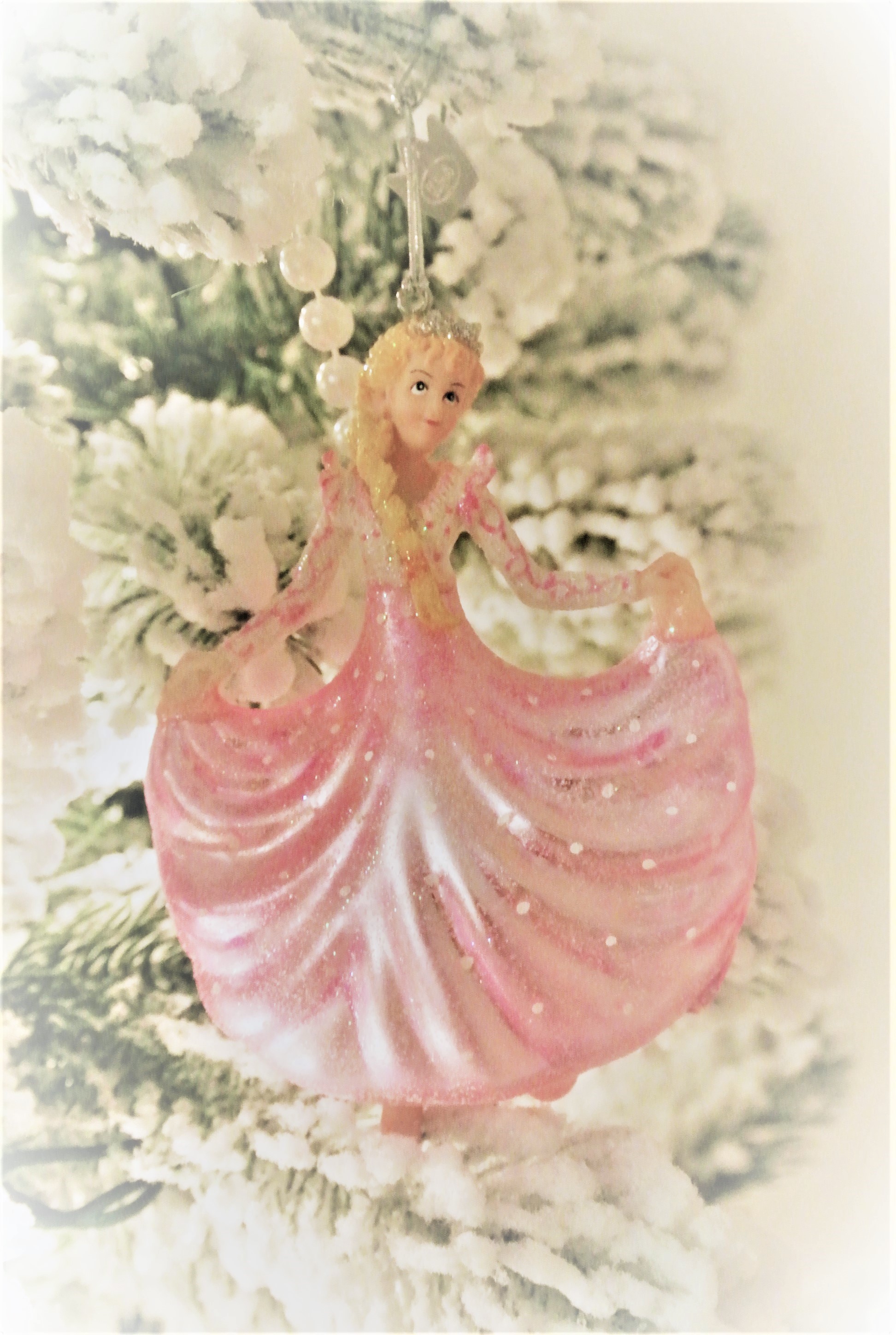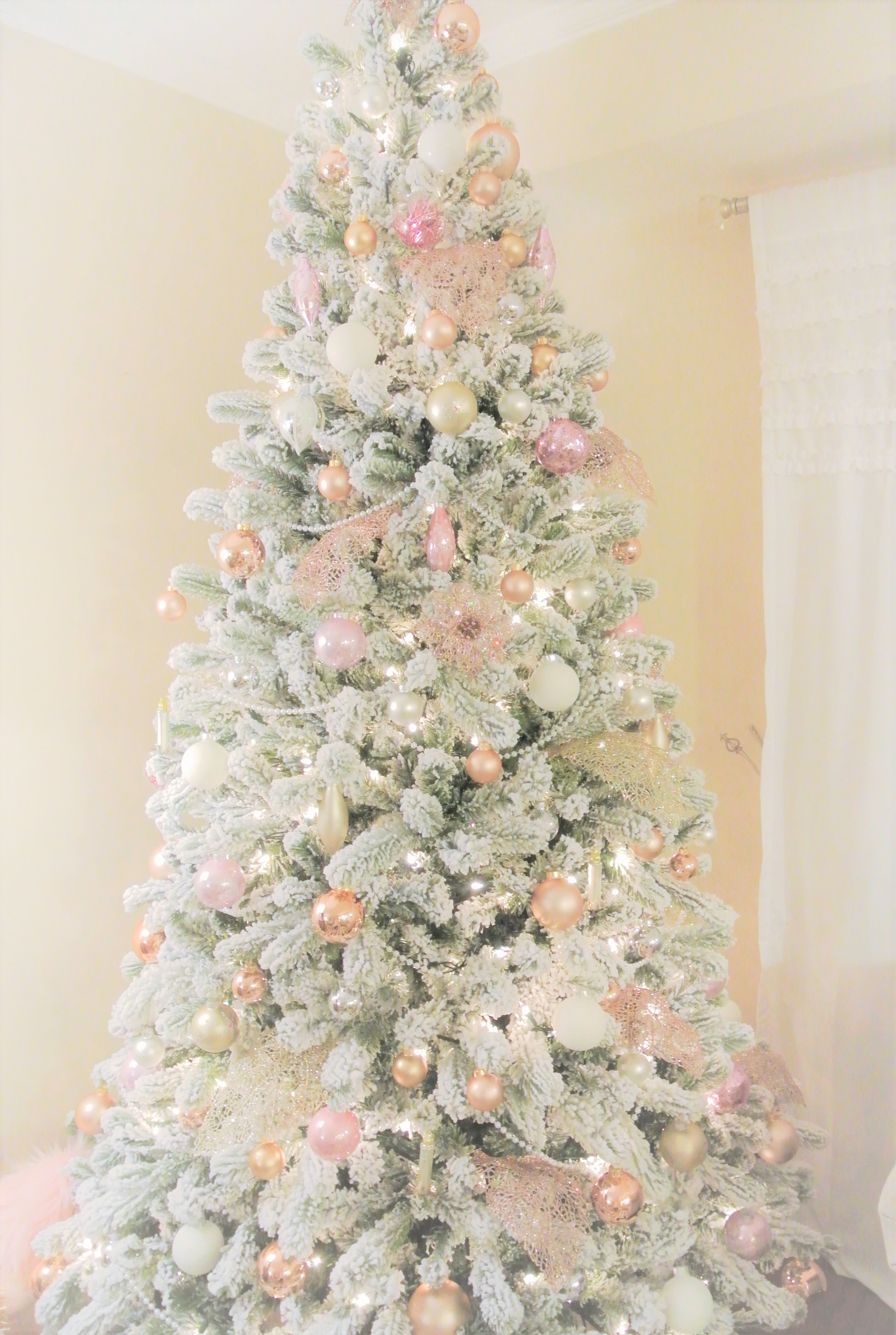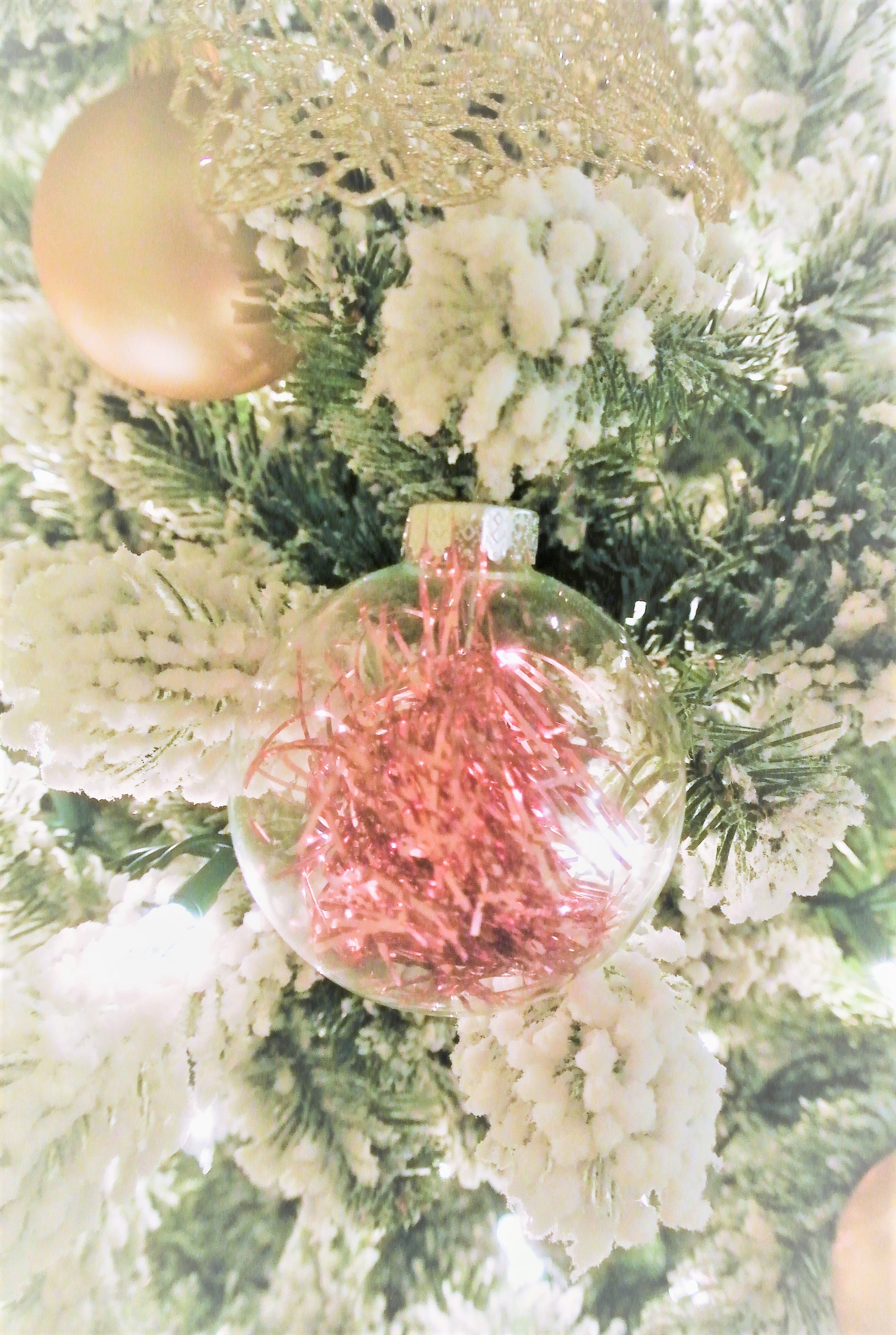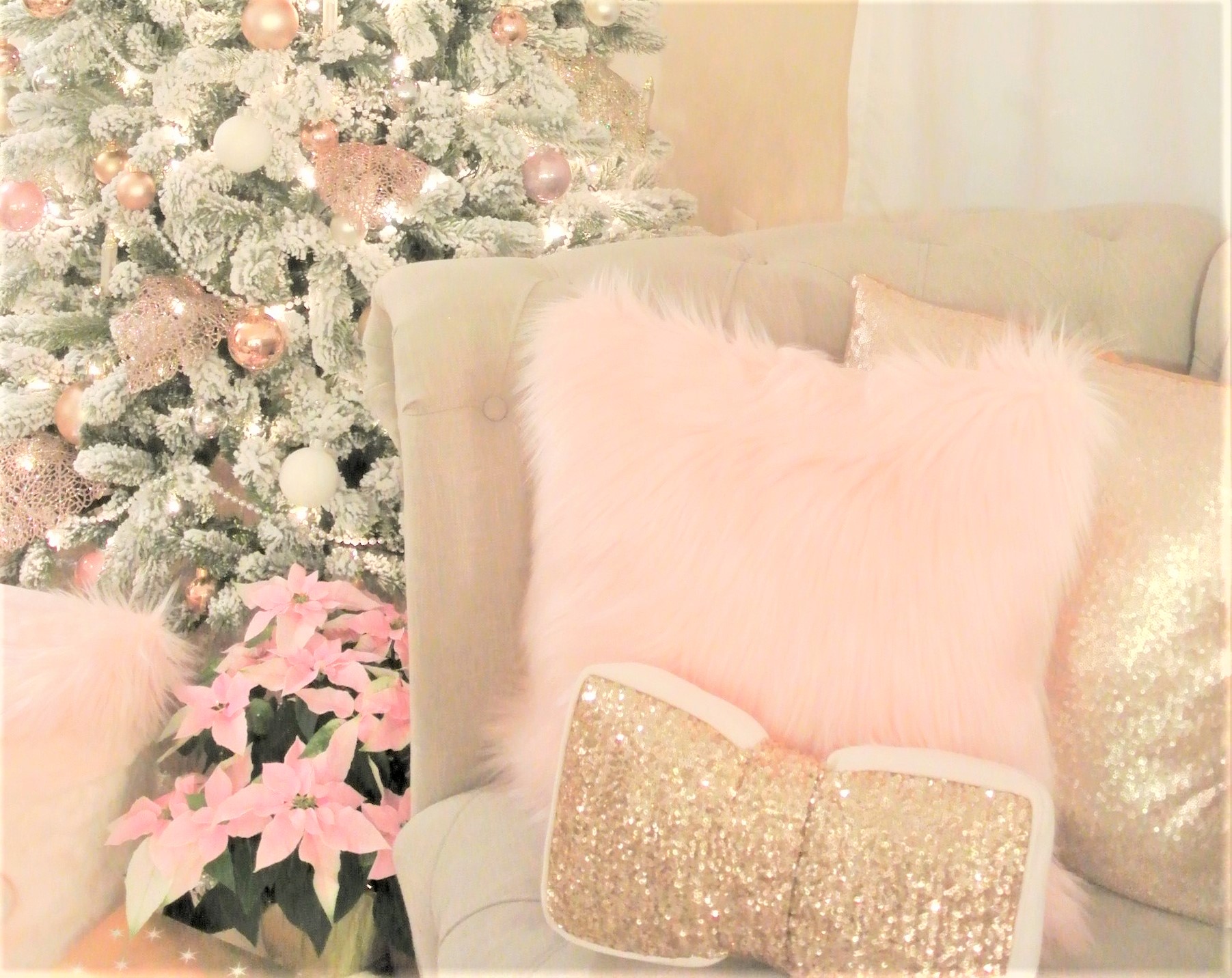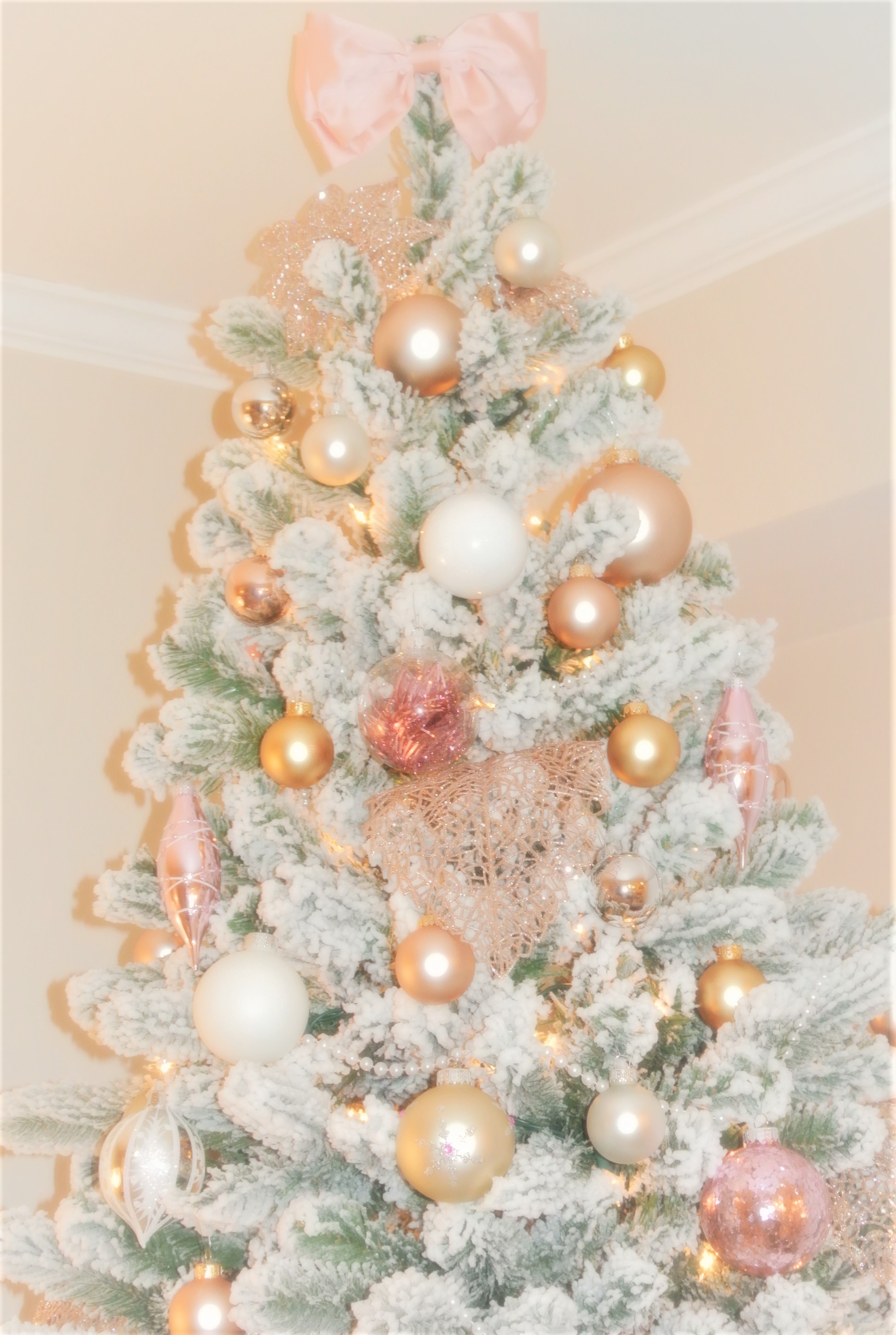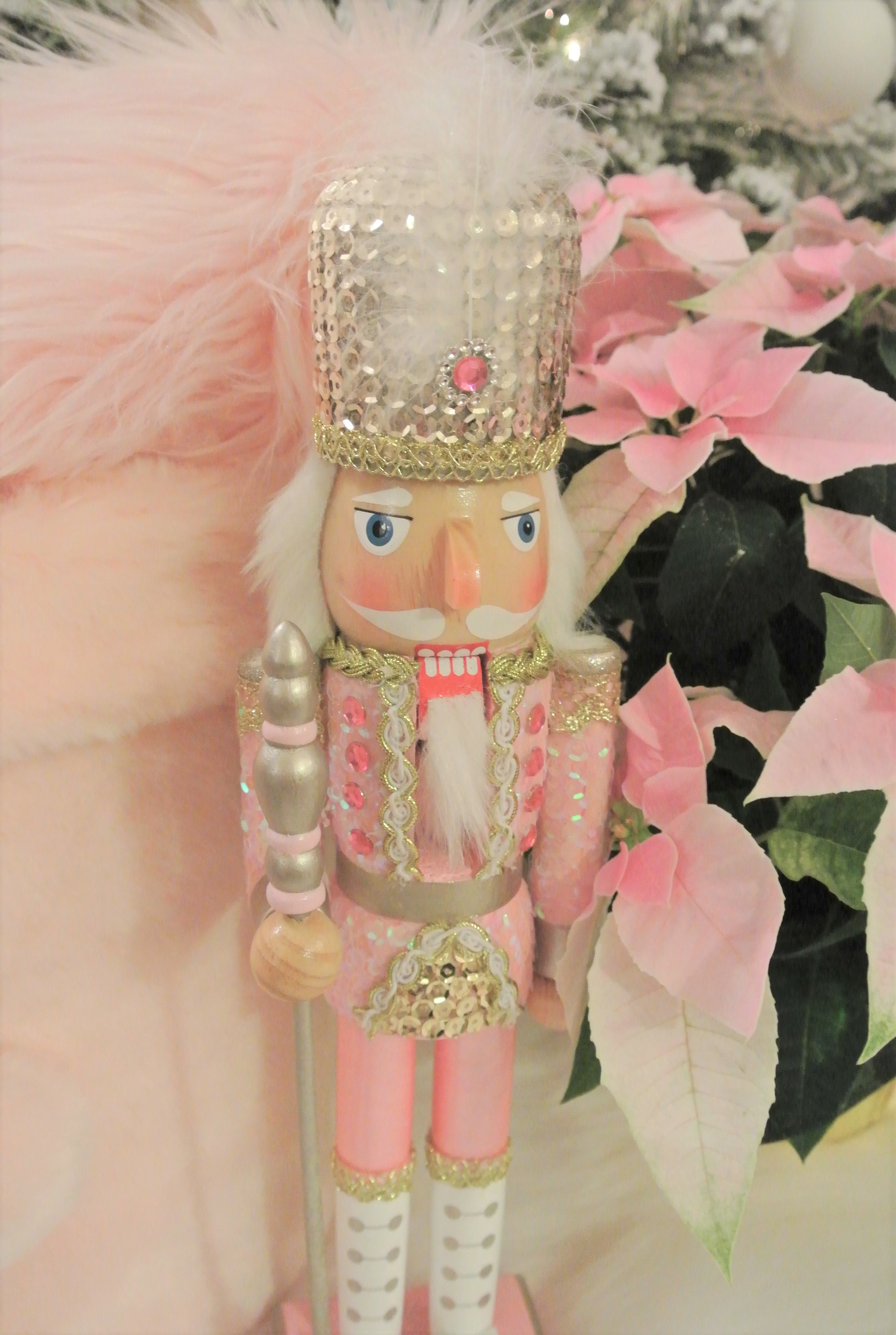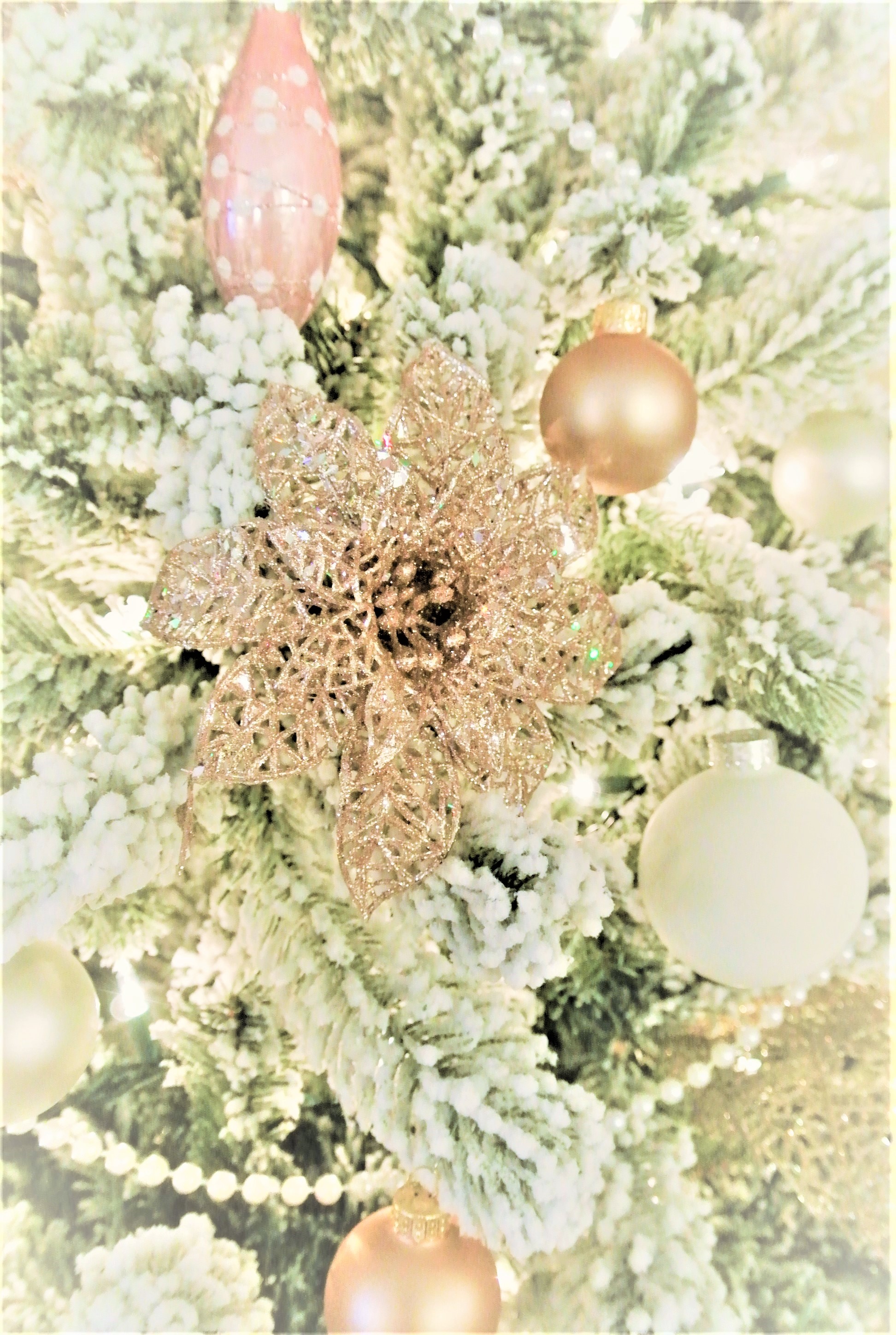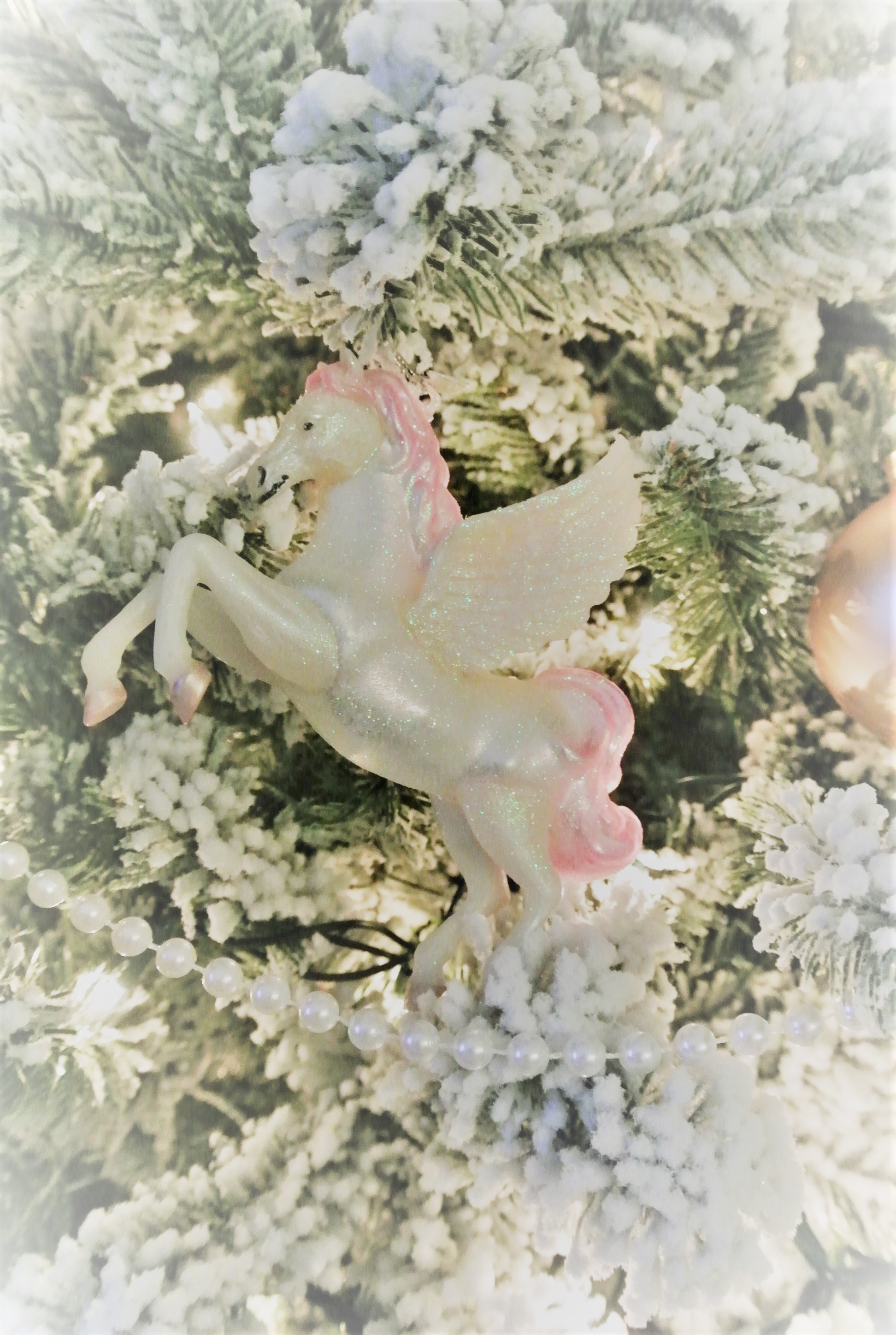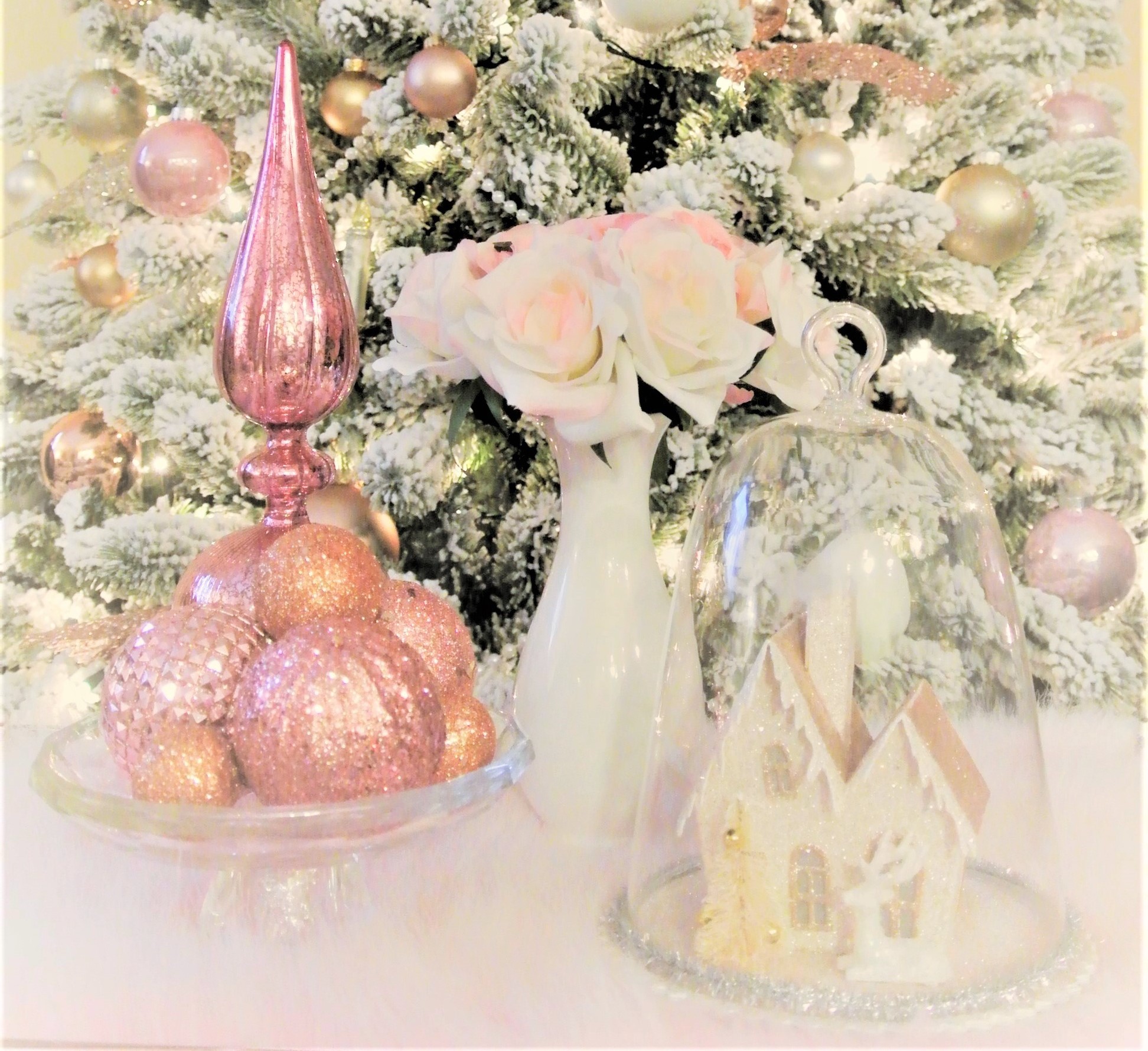 I also decorated our bedroom with a small pink glittered tree and hung my pink sequin stocking. I got both of them at Michael's Store, but unfortunately they are sold out now.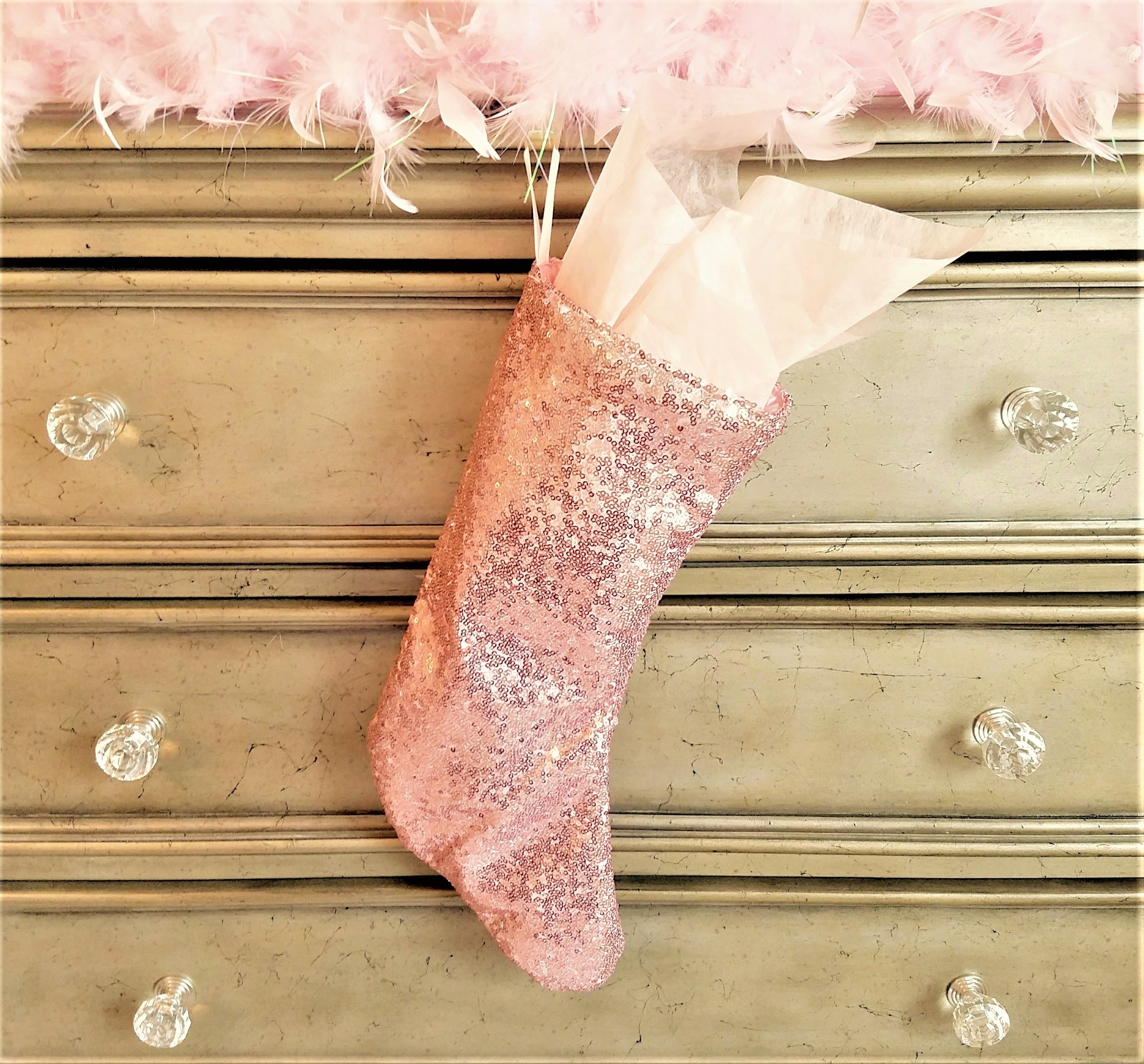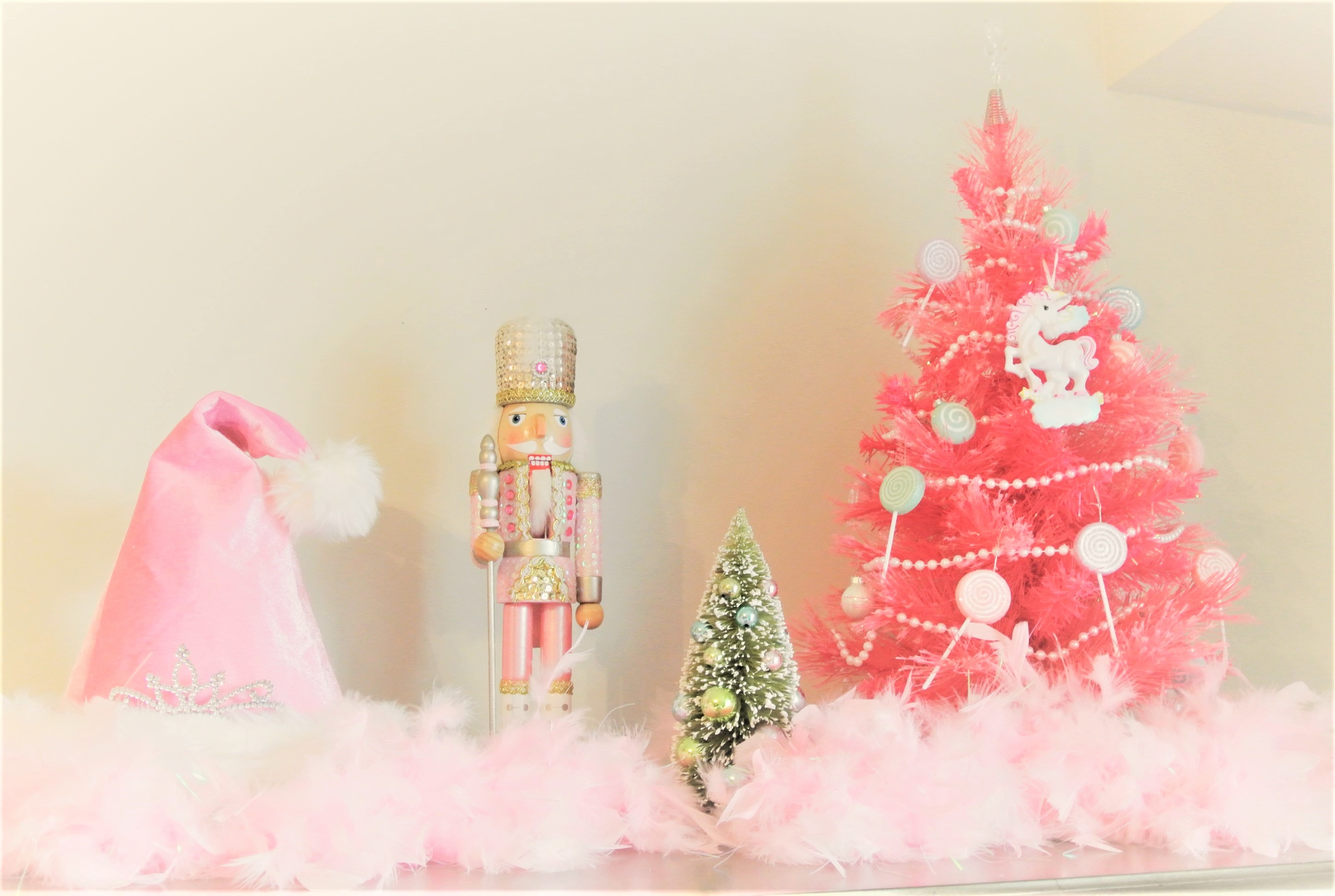 I hope you each have a wonderful Holiday, just remember, that beyond all the pretty decor and gifts, the most important thing is to spend quality time with your loved ones and enjoy every minute of it 🙂
xo
Bloglovin | Facebook | Instagram | Pinterest | Twitter | Tumblr | Youtube