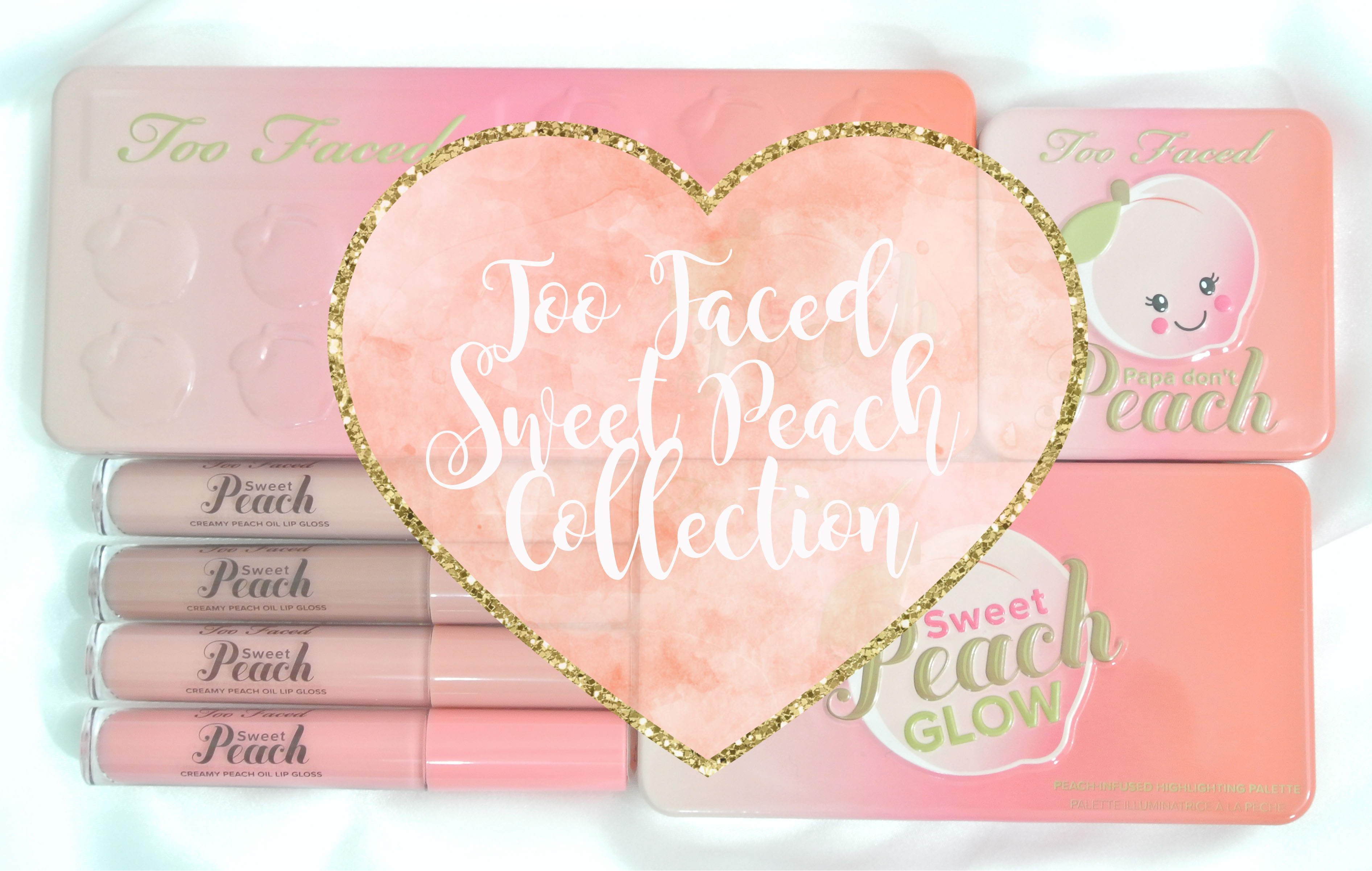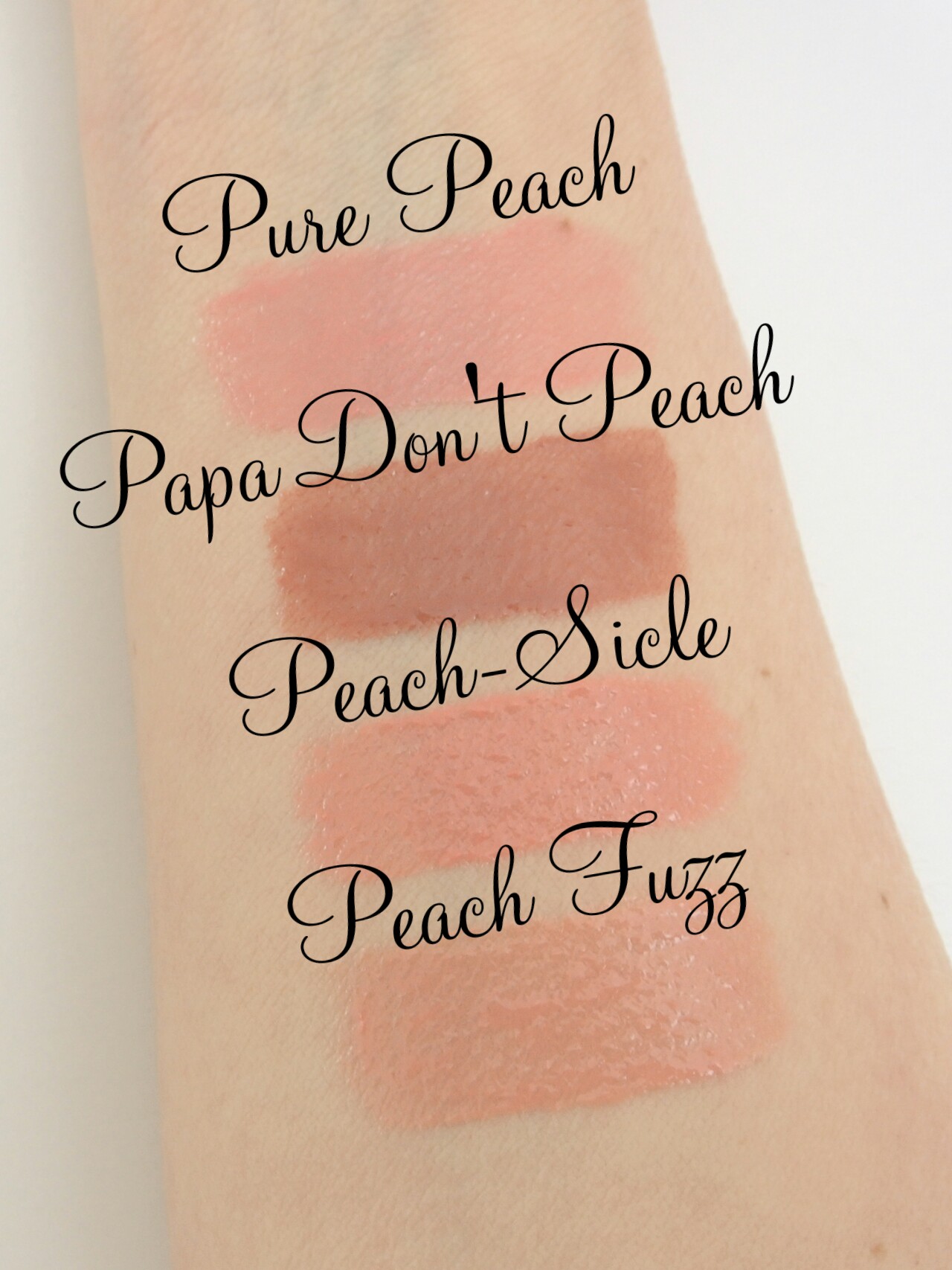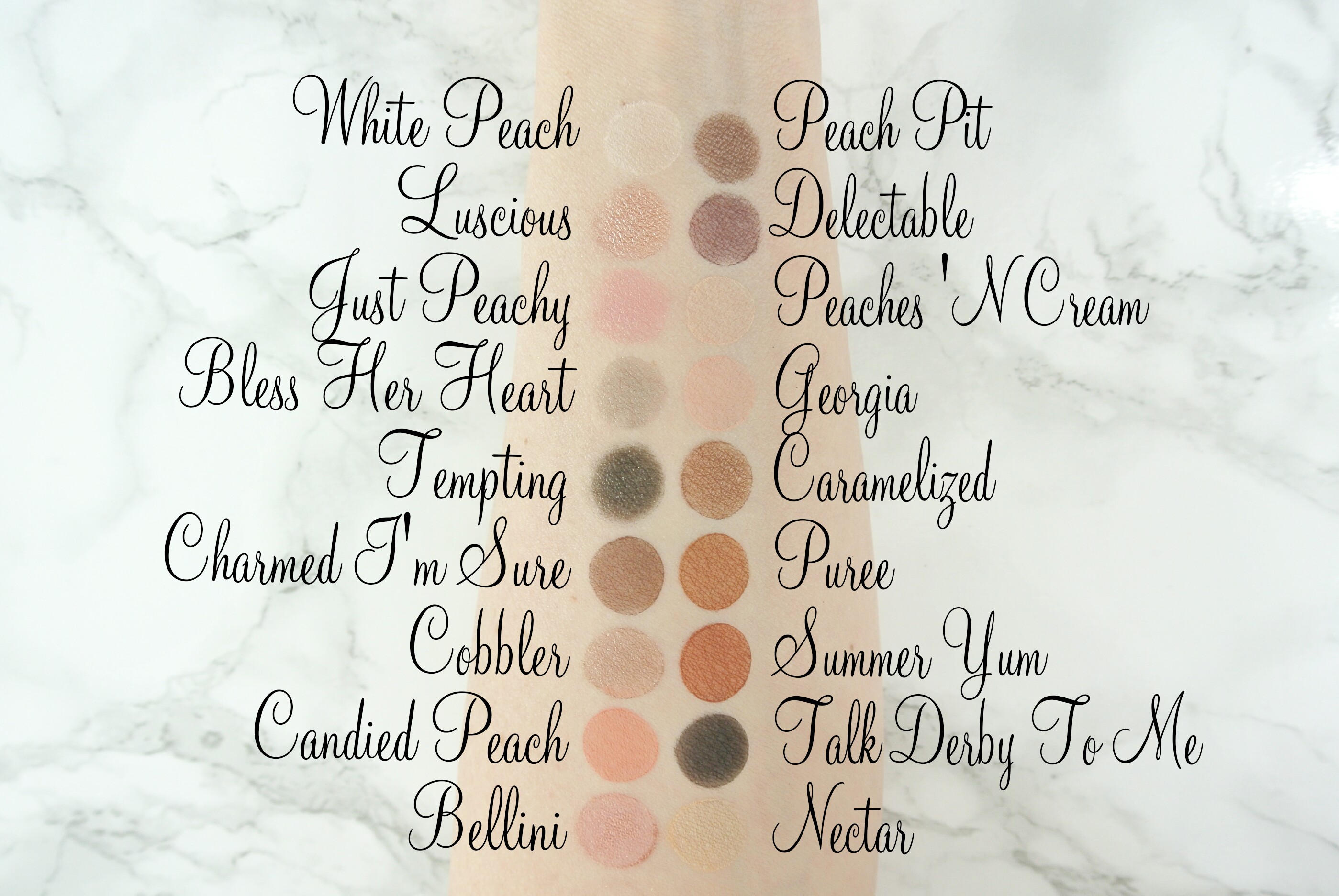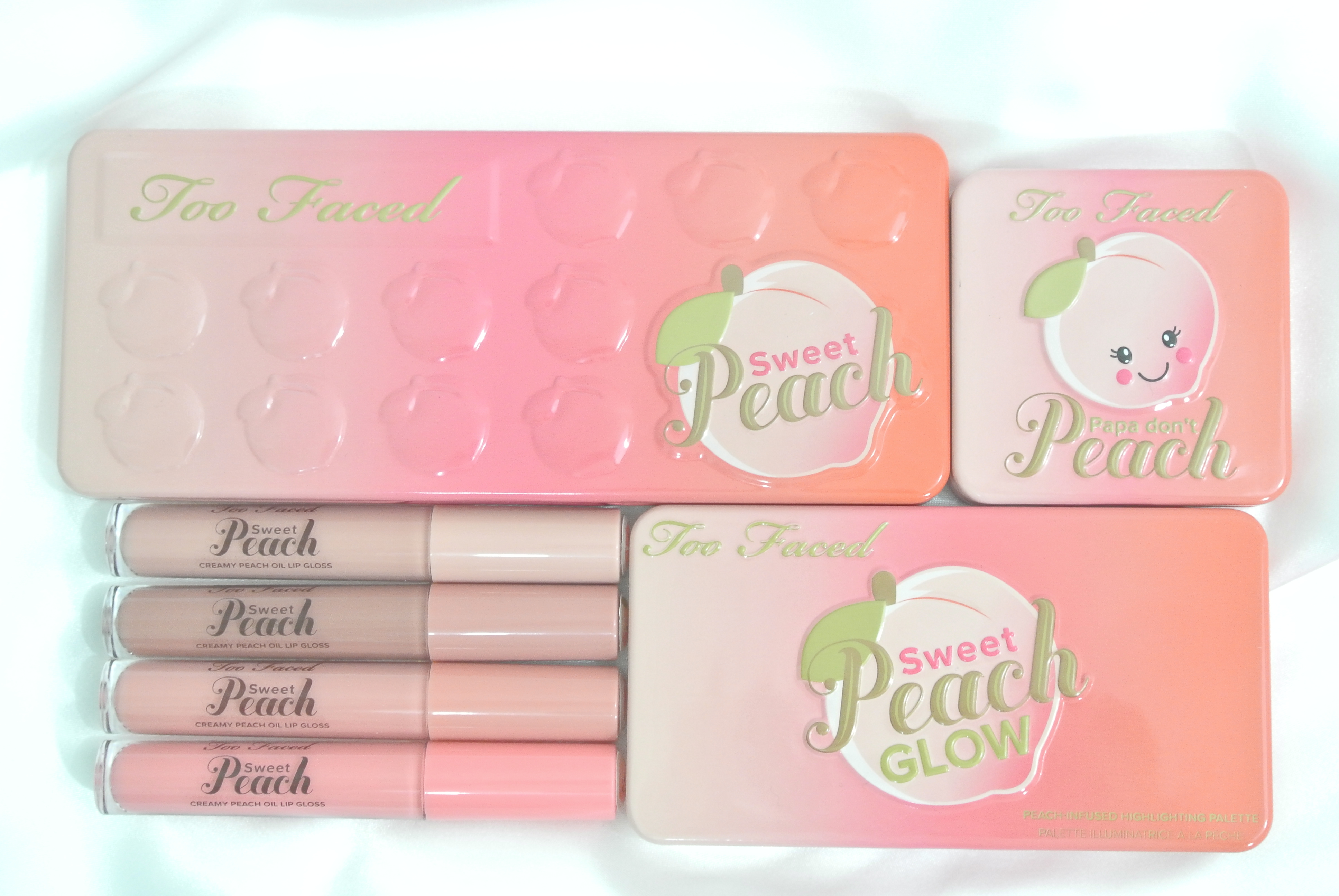 Too Faced is one of my favorite makeup brands so when I heard about the launch of their Sweet Peach Collection I made sure to mark my calendar.  On launch day I waited in the virtual line for quite a while before I could place my order….but it was well worth it!
The day my order arrived I was sooo excited to open everything and play.
Immediately fell in love with the pretty packaging! That adorable peach emoji is on everything, even on the caps of the lip glosses! Since I ordered on launch day, I even got an adorable makeup bag.
As for the application, the eye shadows are highly pigmented but easily blended.  The blush is also heavily pigmented but blends out nicely. The highlighter palette is nice because it has three separate colors to customize your look for day or night. My favorites are the lip glosses though.  They are not sticky at ALL.  Be aware they are really opaque when you first apply, but after a minute or two they sheer out and are just gorgeous!  They make my lips feel super soft and moisturized.  And best of all they smell and taste like FRESH PEACHES!!! Highly addictive I must admit.
What did you get from the Sweet Peach Collection?
xo
Bloglovin | Facebook | Instagram | Pinterest | Twitter | Tumblr | Youtube