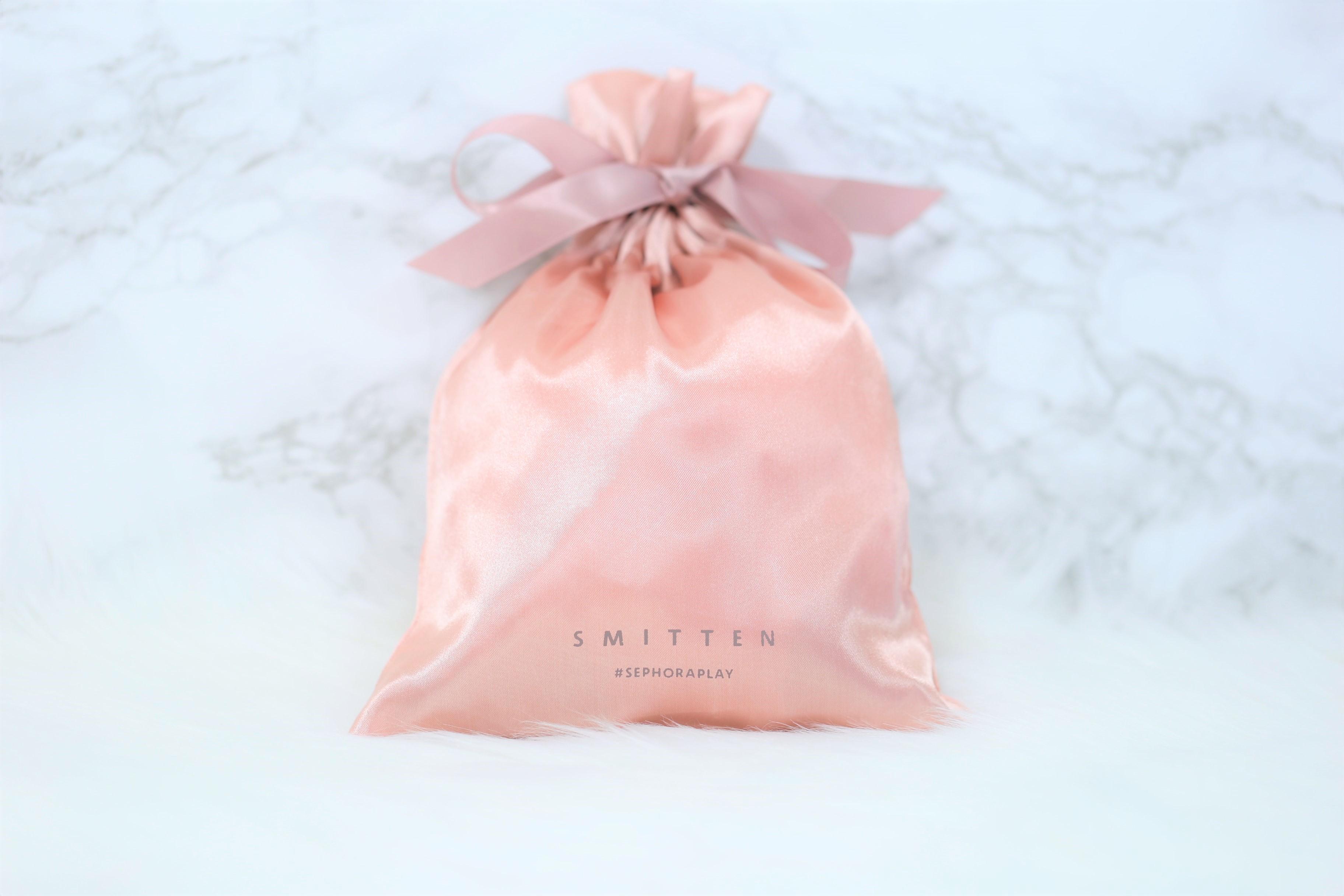 The February Play! by Sephora was titled "The Softer Side" and came in this beautiful blush pink satin drawstring bag.  I can see totally see re-purposing this to pack some delicate lingerie or swimsuits in for traveling.
Sooo here's what came inside:

SKIN-
ORIGINS GINZING REFRESHING EYE CREAM- A luminous eye cream infused with coffee beans, ginseng and magnolia extract.  I like the way it feels, but I don't really notice a difference in my skin around my eyes.
CLINIQUE PEP-START HYDROBLUR MOISTURIZER-  Basically it's a moisturizer and primer in one.  I think this is nice for people with oily skin.  I have pretty dry skin so I will be giving it away.
MAKEUP-
SEPHORA COLLECTION LASHCRAFT LENGTH AND VOLUME MASCARA-   A one of a kind mascara infused with nylon and a special flat mascara wand. I was really excited to try out this one, but I have to say, I was very disappointed.  It wasn't applying all the way to the tips of my lashes and I had to keep brushing more and more on.  I got frustrated and wound up actually using my normal mascara over this one to make my lashes look the way I like them to.
NARS VELVET LIP GLIDE IN BOUND-  This is nude-pink long lasting semi-matte lipstick.  I LOVE this color and formula.  It felt nice on my lips and stayed on for quite a while.  My favorite product in this batch for sure.
TOO FACED LIP INJECTION GLOSSY IN MILKSHAKE-  I loved this way this plumped up my lips.  It is a nice neutral color too that can be worn every day.
FRAGRANCE-
MARC JACOBS DIVINE DECADENCE-  A fresh and floral fragrance with notes of Champagne extract, Gardenia, Honeysuckle, Amber, Vanilla, Bergamot and Orange Blossom.  This fragrance smells fresh and a little bit masculine to me…soo I will be giving this one away.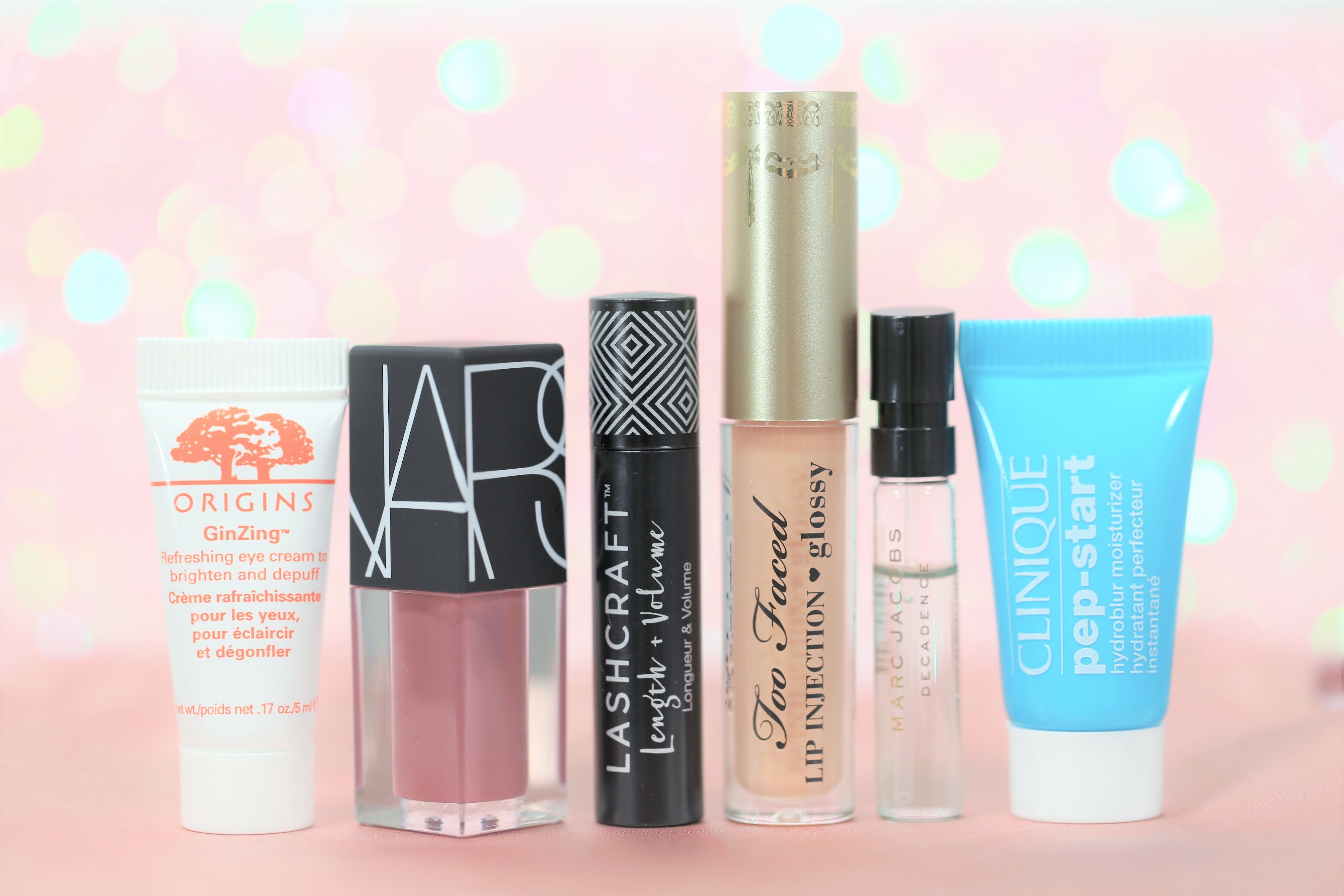 OVERALL RATING:
2/6
Well, they say don't judge a book by it's cover, well the same can be said about subscription boxes.  This month's gorgeous, blush pink satin bag was filled with six products and only two I actually really liked and will use.  Hopefully March will be better.
What do you think?
xo
Bloglovin | Facebook | Instagram | Pinterest | Twitter | Tumblr | Youtube