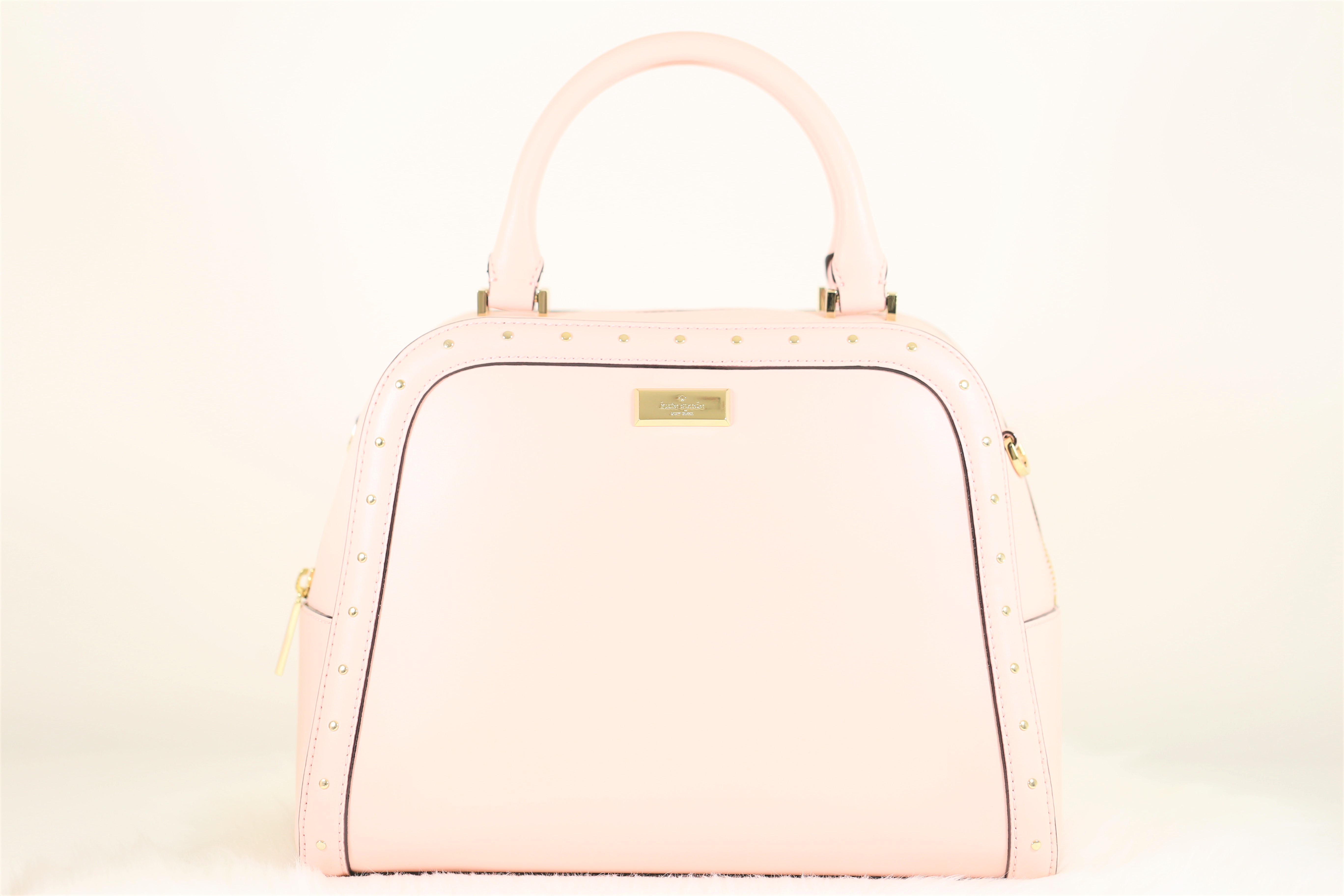 I wanted to share my 7 pretty and practical handbag essentials with you since now is a good time to switch up bags and clean out those messy winter purses.
Who knows you may just magically find the missing glove you couldn't find anywhere so you bought three new pairs and threw out that other stupid lonely glove even though it secretly was your favorite pair.
The struggle is real ladies lol don't judge me.
So I was in Marshall's a couple weeks ago, totally not expecting to see this beautiful, blush pink Kate Spade bag hanging there.
The fact that it was deeply discounted and in perfect condition made me frantically hunt down a bewildered saleslady to unlock it from the hook. You would of thought I hit the lotto.
Once I got home, I only wanted to put the essentials in it…7 of them to be exact.  I swear other lip glosses must jump in my bag when I'm sleeping or something.
HERE THEY ARE: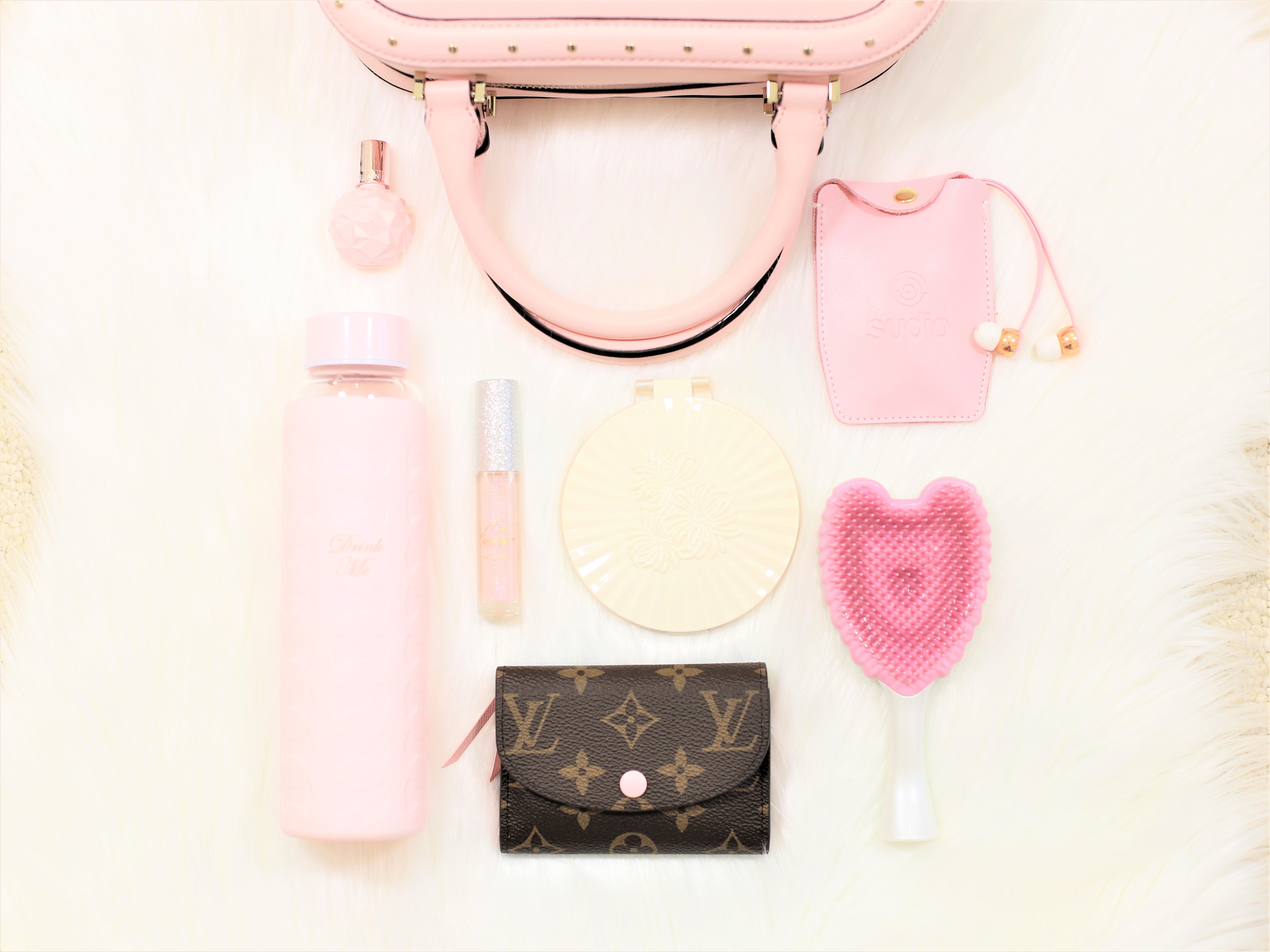 1) PERFUME
A mini bottle of Ariana Grande Sweet Like Candy.
I need perfume with me at all times, this top screws on which is a MUST.
I really don't want to ever relive the crisis when I had a brand new, full-size bottle of perfume leak out completely into a beloved cosmetic bag and ruin e v e r y t h i n g.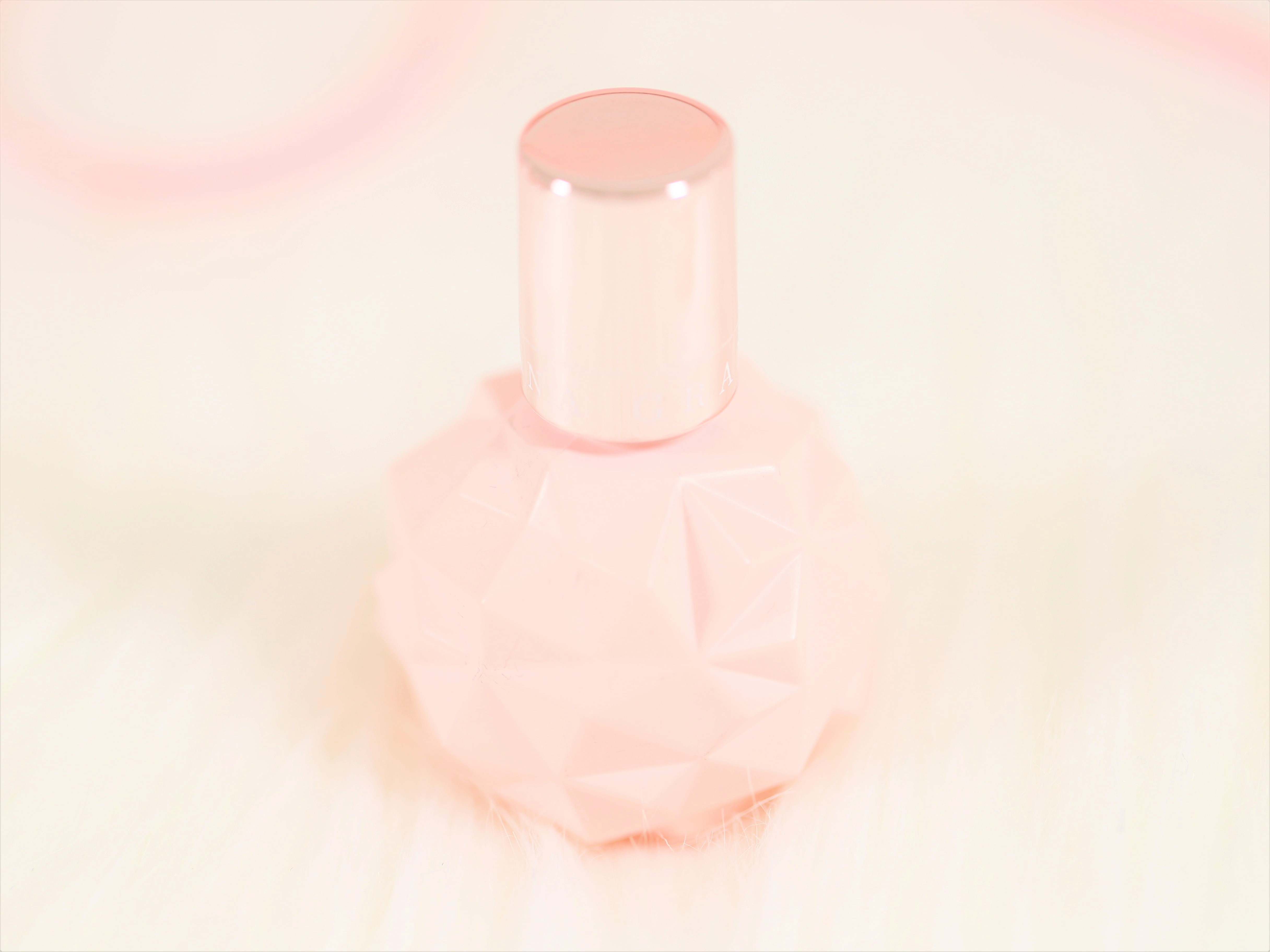 2) WATER BOTTLE
This Ted Baker water bottle is not only adorable with his signature bows on the sleeve, it's also the perfect size and has a screw on top.
Perfect for tossing in your bag and not worrying about it spilling out.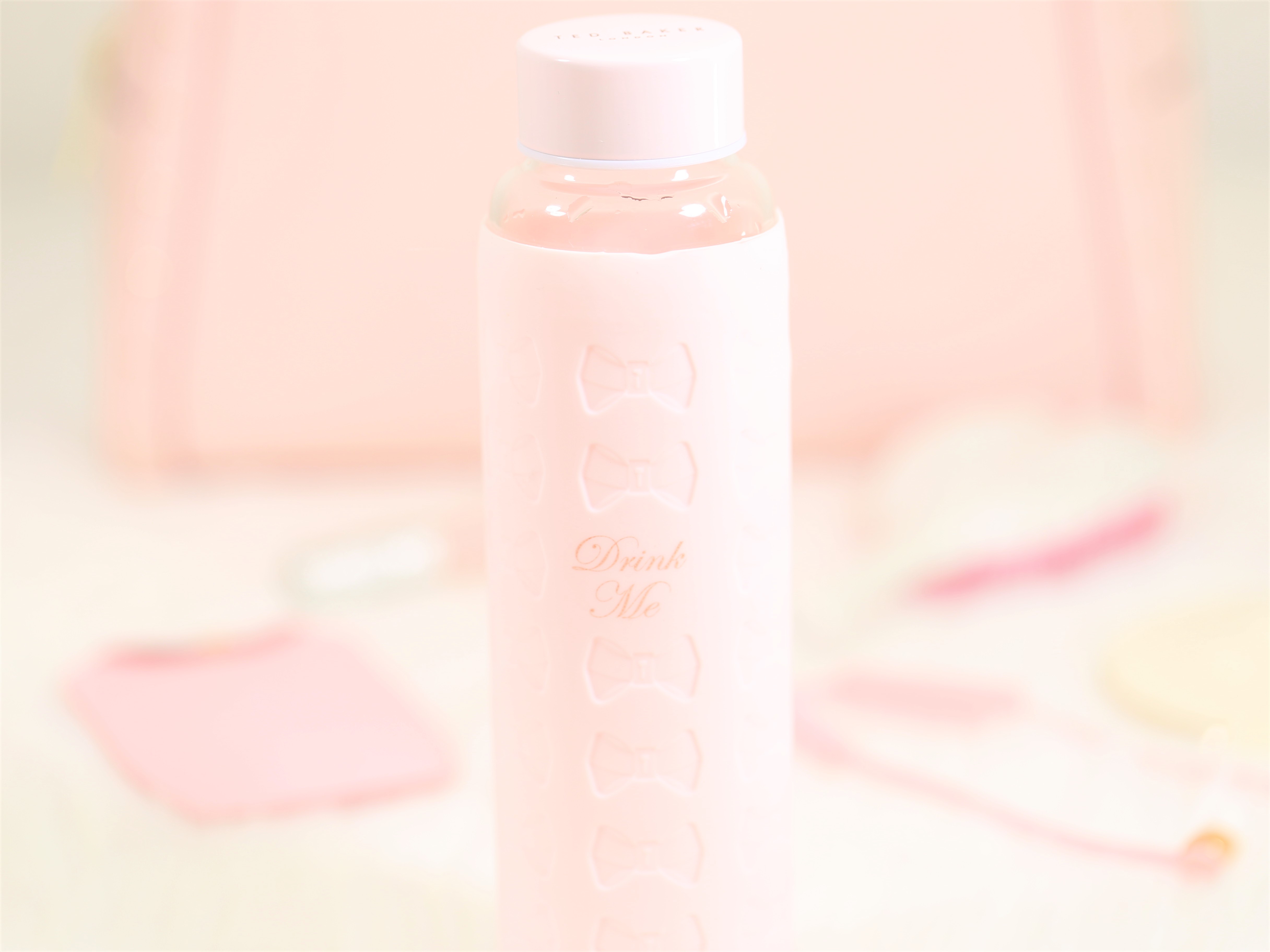 3) LIP GLOSS
I made myself pick one lip gloss.  This Mariah Carey MAC lipglass is the one.  (Insert heart-eyed emoji)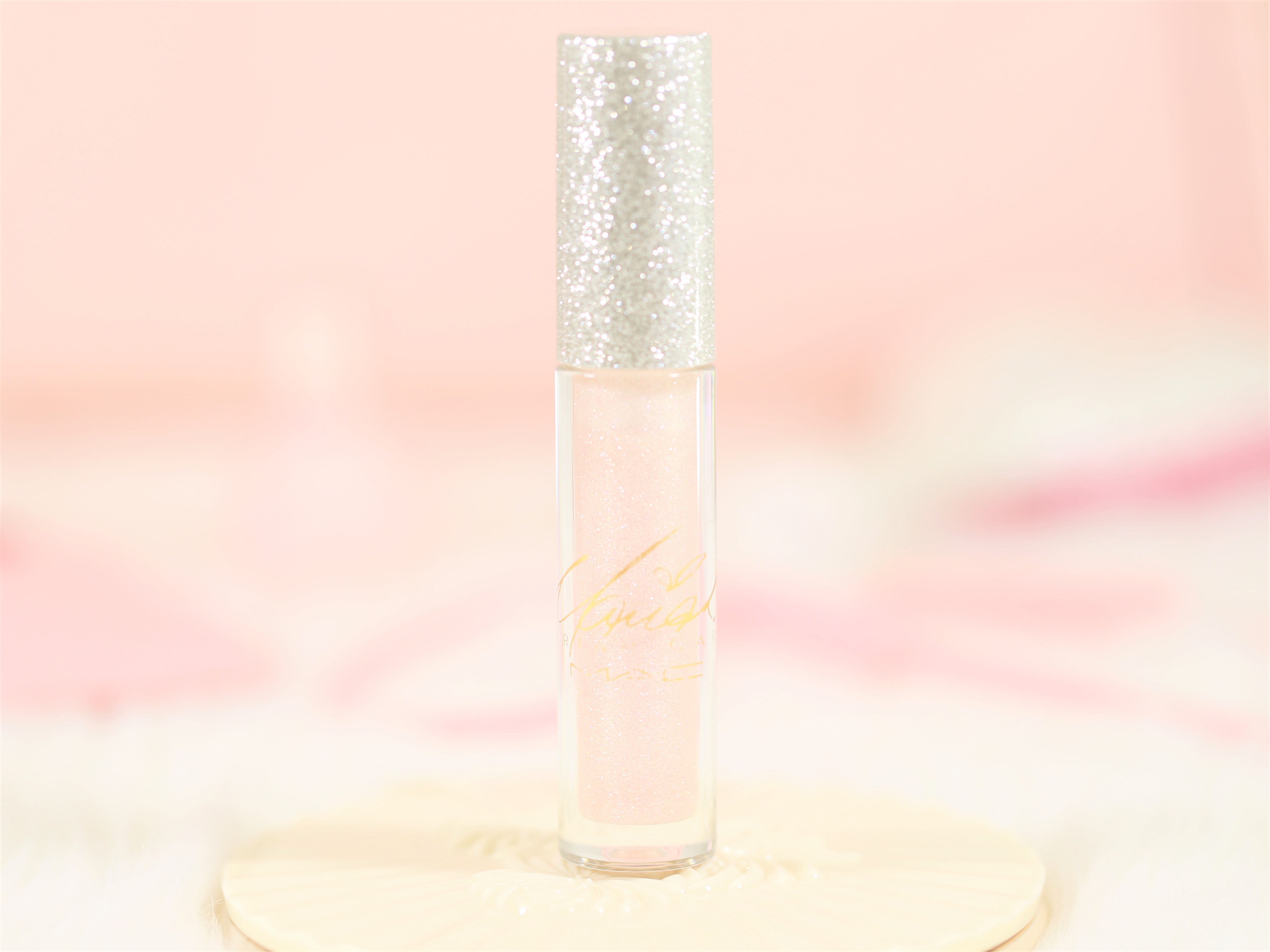 4) MIRROR
I know people use their phones as their mirror.  I prefer this delicate and glamorous one from Paul & Joe.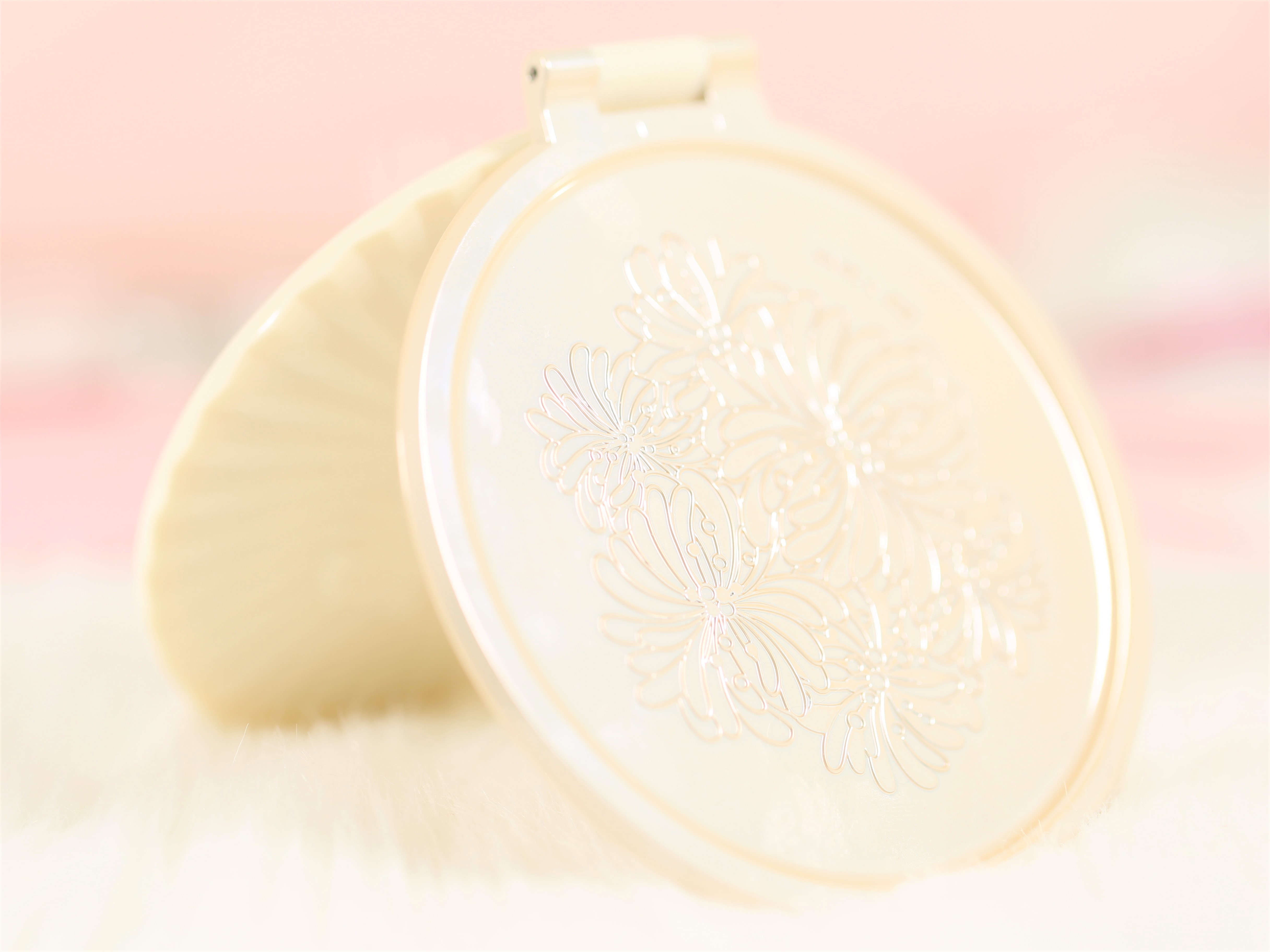 5) WALLET
This little beauty from Louis Vuitton was a Valentine's Day gift from my lovely Hubby.  Love you 😉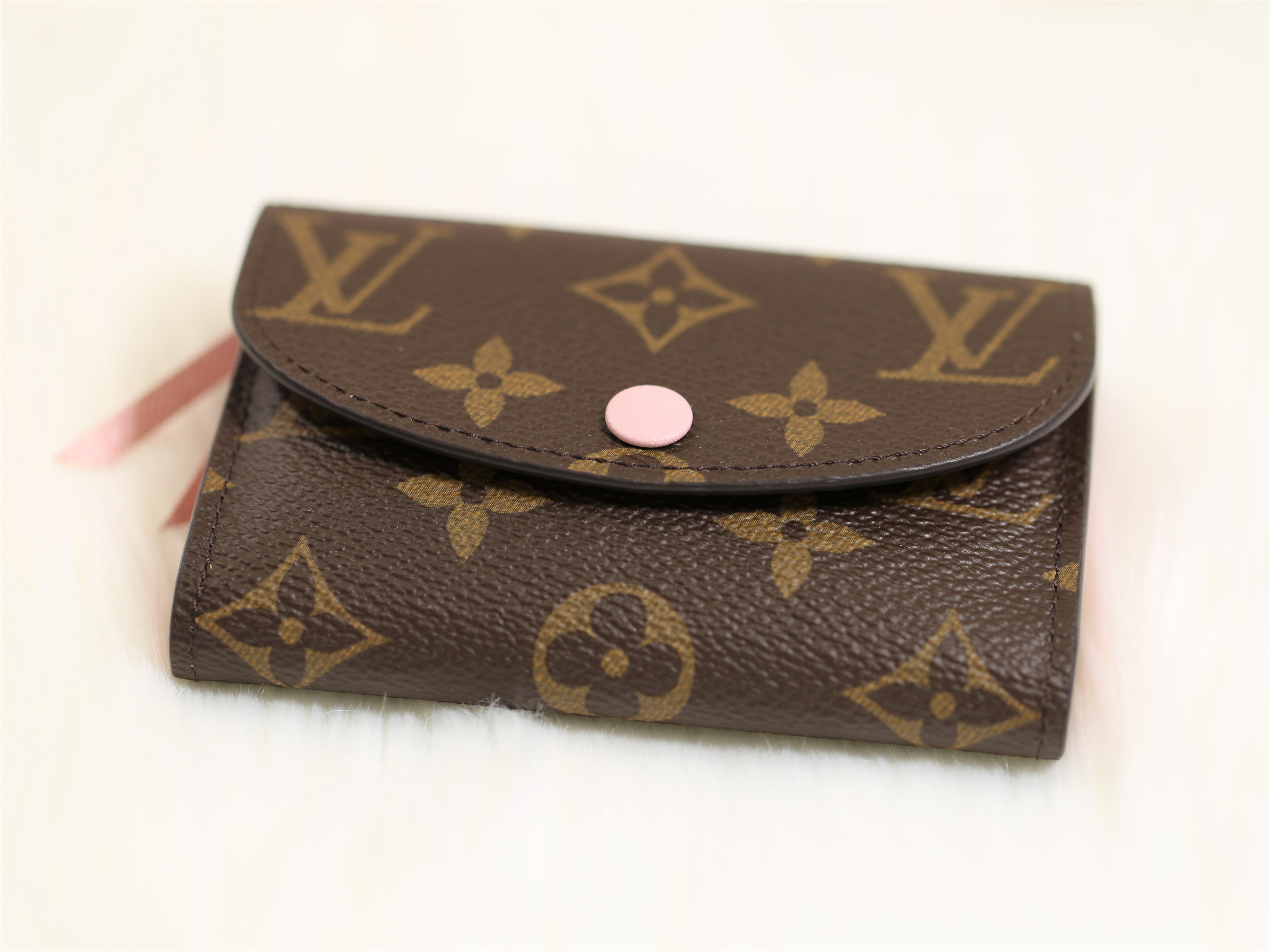 6) EARBUDS
 I need music in my life and love watching my fave Vloggers whenever I have down time so I always have earbuds with me.
These gorgeous pink and gold Bluetooth earbuds from Sudio Sweden also happen to have top of the line sound quality.
They also come with a convenient little pocket to store them in.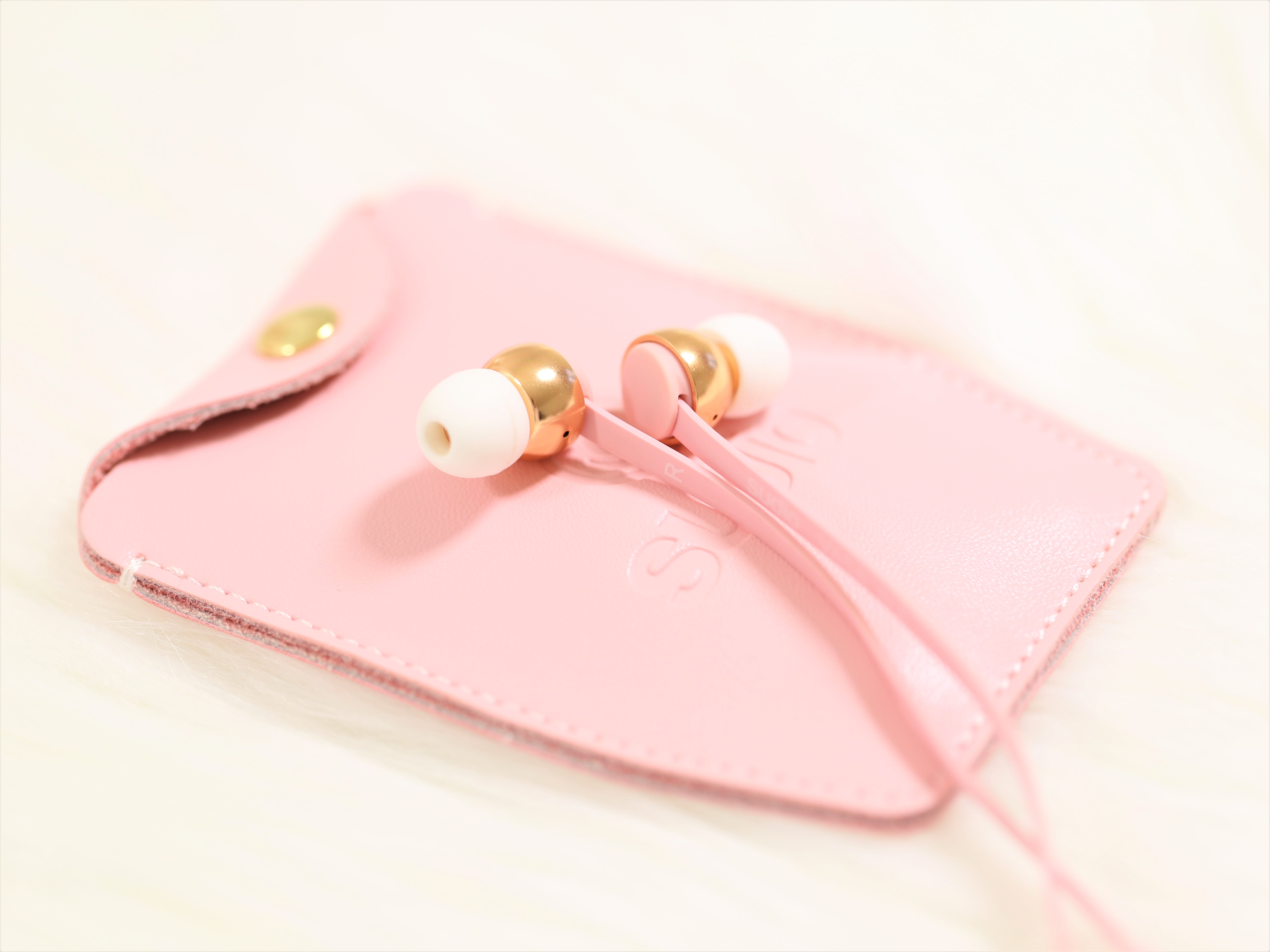 7) HAIR BRUSH
 I'm a hairstylist…with really long hair. 'Nuff said lol.
I love Tangle Angel brushes, this is a Tangle Cherub the travel size one.
What's up with those adorable angelic wings? They actually make the brush a lot easier to hold.
 Oh, and all of their brushes are
anti-static, anti-bacterial, heat resistant, & water resistant.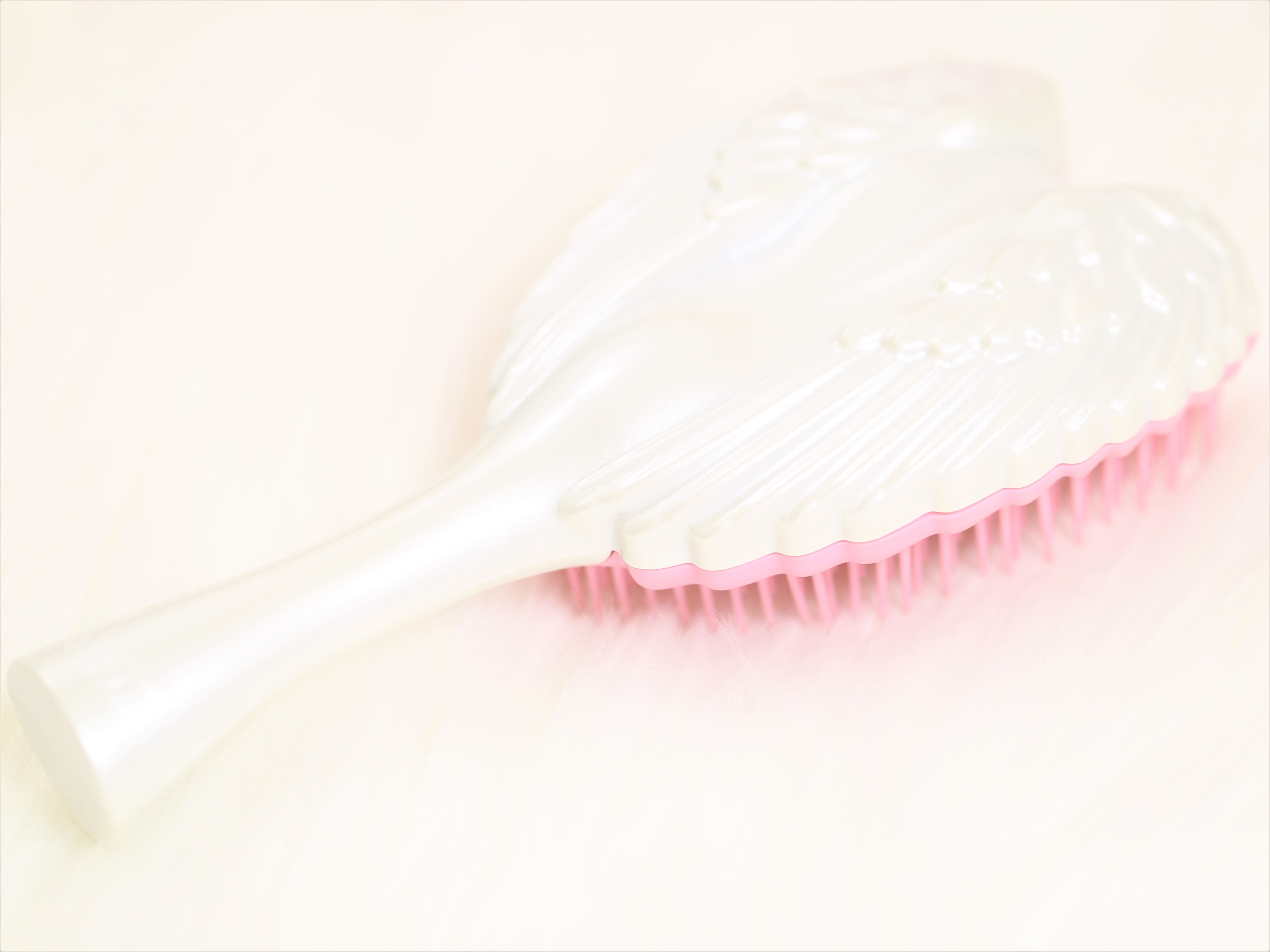 What are your handbag essentials?
xo
Bloglovin | Facebook | Instagram | Pinterest | Twitter | Tumblr | Youtube